Ezbet Eshaq Eco-Classroom in Fayoum Shortlisted in Holcim Awards 2023
Built using earth bricks and plastic bottles, the community learning space has been selected as one of the award's 20 finalists.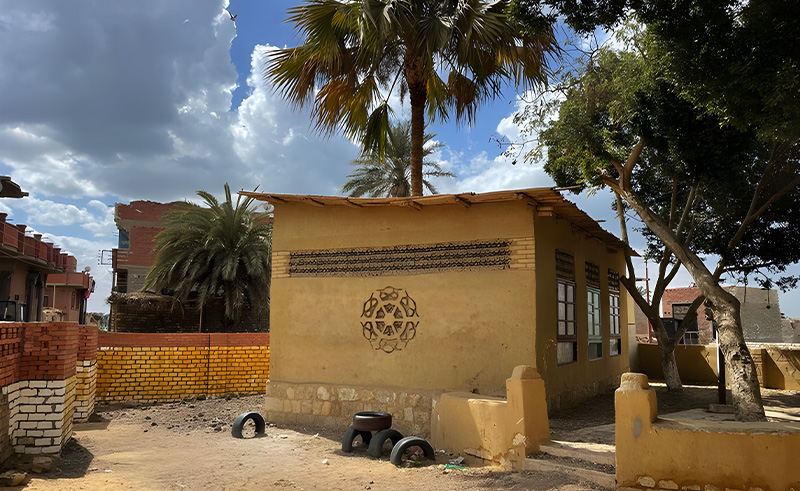 One of the world's most renowned competitions focused on sustainable design and architecture, Holcim Awards - hosted by Holcim Foundation for Sustainable Construction in Switzerland - selected Ezbet Eshaq's Eco Classroom in Fayoum as one of the finalists for the Holcim Awards 2023.
Built by BENAA Foundation for Sustainable Development, Ezbet Eshaq's Eco Classroom is a community learning space constructed using recycled materials and sustainable practices. It will be one of 20 finalists that will be ranked on November 18th in Venice, Italy, during the final week of the Biennale Architettura 2023.
In Fayoum, BENAA built the eco-classroom using recycled plastic bottles, tires, and earth bricks. BENAA regularly organises student visits to Ezbet Eshaq, providing workshops on how to build using earth, garden with upcycled materials and create construction bricks using compacted mud.
Established in 2004, the Holcim Awards makes its selection based on contextual approaches to sustainable construction, focusing on a diverse range of scales and geographies.