Inside A Playful Front Row Beach House on Egypt's Mediterranean Coast
The house embodies the spirit of summer through an abundance of vibrant colours and textures that bring the city feel to the coast.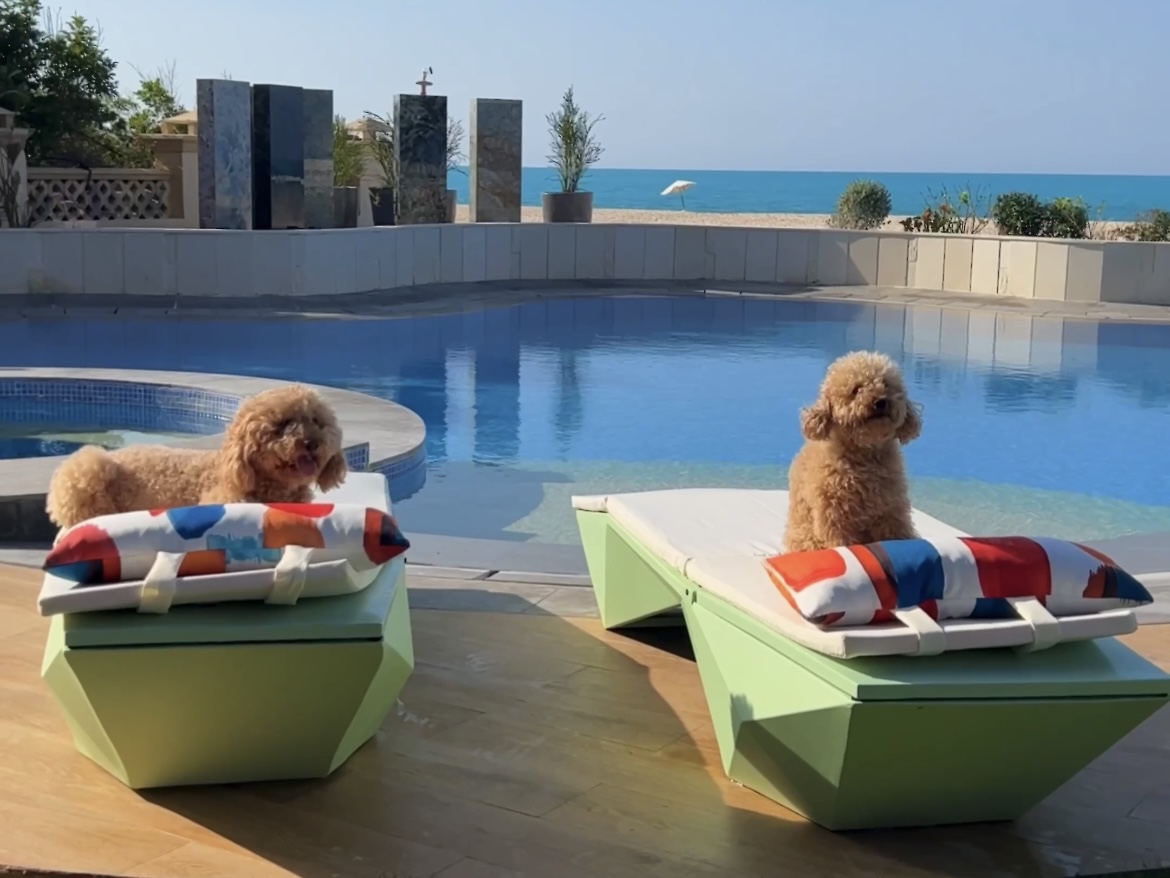 Sitting on an exclusive strip at Egypt's North Coast, this front row beach house has the Mediterranean Sea as its main view, while a tranquil lagoon rests at its rear. Designed by Cairo-based design studio Miro Architects, its interior is as remarkable as the beautiful natural context that surrounds it.
Embodying the summer season's playfulness with colour pattern and texture, the design inside this three-storey house in Marina 5 announces itself from the outside; a delightful strip of light blue runs from the entrance along its multi-leveled facade.
Entering the house, its openness will allow you to see straight into the Mediterranean's many shades of blue. Framing this beautiful sight are a number of joyful aesthetics which vary according to space.
The foyer has a soft warm tone complemented by orange terrazzo stairs, while the living room has fair wooden cladding running along it before being interrupted by floor to ceiling openings covered by fair curtains that dance with the sea breeze.
Upstairs, every bedroom has the same view, overlooking the vast Mediterranean Sea. Meanwhile, shared areas are covered with red brick that instil the coastal home with an urban feel, as well as tropical wallpaper to bring you back to the North Coast's shores. The latter can also be found outdoors on the roof where plants run through a circular canopy.
Avant-garde features can be found outdoors, such as the industrial rotating pergola and edgy chaise lounges sitting ahead of the pool, ensuring that no corner could threaten to bore this beach house's guests.