Palestinian Designer Areen Shows Symbolic Threads in Dubai Design Week
Moving with the wind, 'Flowing Threads' calls for transparency and self-reflection.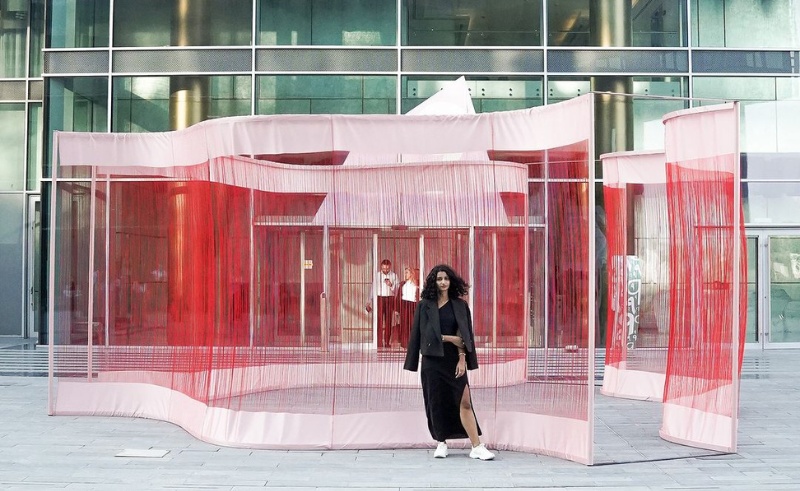 In Dubai Design Week 2023, Palestinian textile designer Areen Hassan put together a captivating installation titled 'Flowing Threads' tapping into identity and symbolism by advocating for transparency. Unravelling through thousands of threads, 'Flowing Threads' puts a spotlight on vibrancy and harmony. Like most of Hassan's work, it uses colour and patterns to evoke self-reflection.
The Dubai-based designer reshapes textiled by hand, as seen in Flowing Threads, which took a painstakingly meticulous approach to allow fabric to move with wind, symbolising lightness while contrasting its surroundings in colour.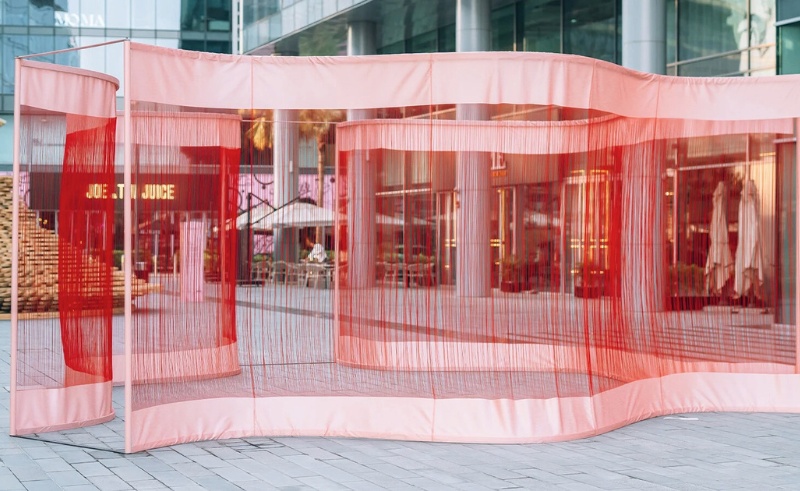 Hassan's work engages with art as a living form that shapes daily life, venturing beyond the visual perception of art to investigate nuanced notions. To the artist, fabrics represent an individual existence within the larger world. Together, they form a cosmic tapestry through which she contemplates personal journeys and layers of culture.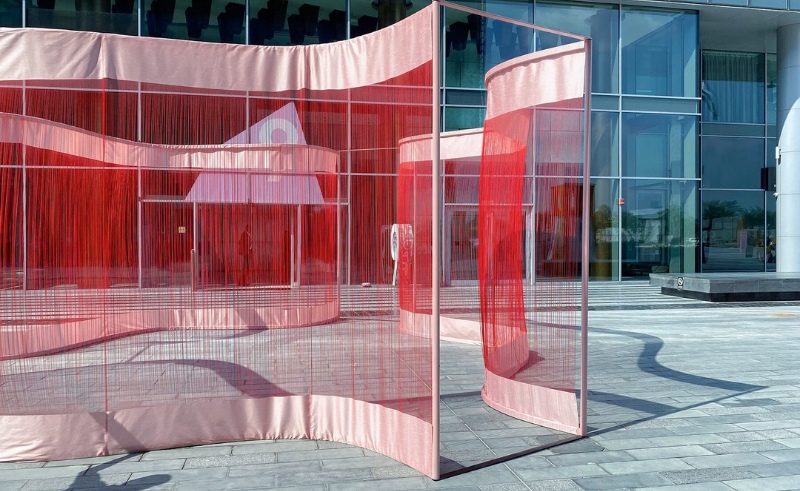 From Palestine and Beirut to Dubai and Germany, the designer's world has travelled across the world, constantly experimenting with the notion of transparency and the function of materials.
Photography Credit: Dubai Design Week
Video Credit: SceneHome