Studio M6' Mud House Embraces Nature in This Thoughtful Render
In this crisp render, Studio M6 presents a number of shots angled to showcase the minimal form and textured surfaces of mud houses, revisiting traditional architecture in contemporary design.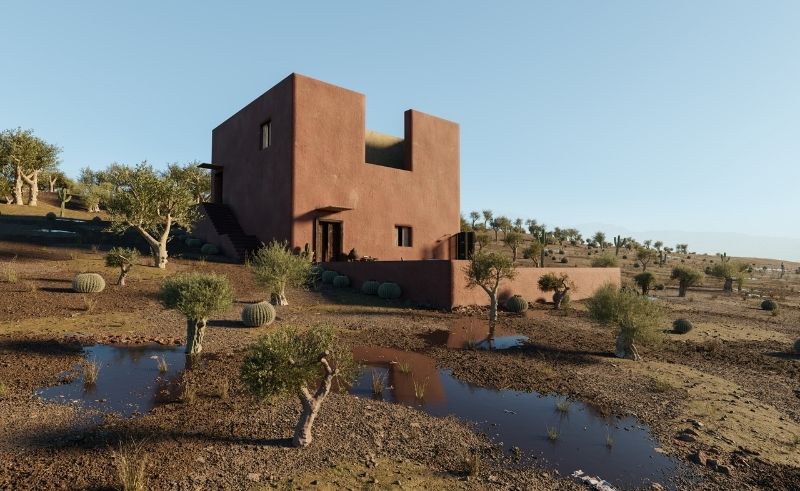 Mud has been used for thousands of years to build homes without impacting our environment, and Studio M6 is revisiting the natural material in this exterior render of a house resting amidst greenery on a muddy landscape. Their 'Mud House' aimed to integrate this sort of vernacular architecture with a modern design language with its minimal forms and contemporary furniture, both being trends of our time.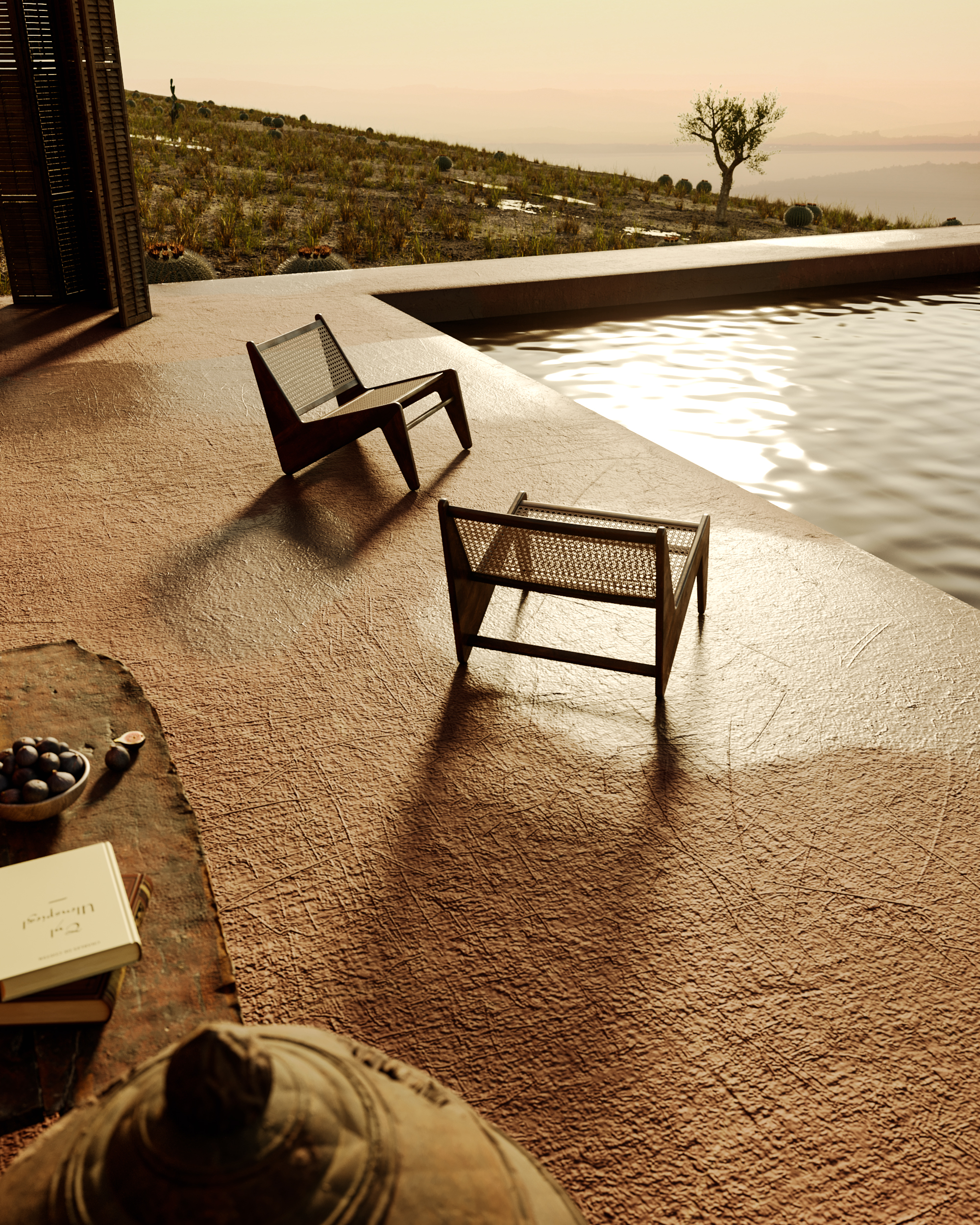 "All the surfaces in the shot are covered with raw materials," founder Mohab Bedeir tells #SceneHome, describing the wood, sand and clay that blends the house with its surroundings. "Personally, I believe that mud houses tend to be spiritual, calming and distance themselves from conventional building." The render utilizes natural hues to portray an earthy aesthetic while mid century chairs rest on a pool deck that overlooks the topography beyond.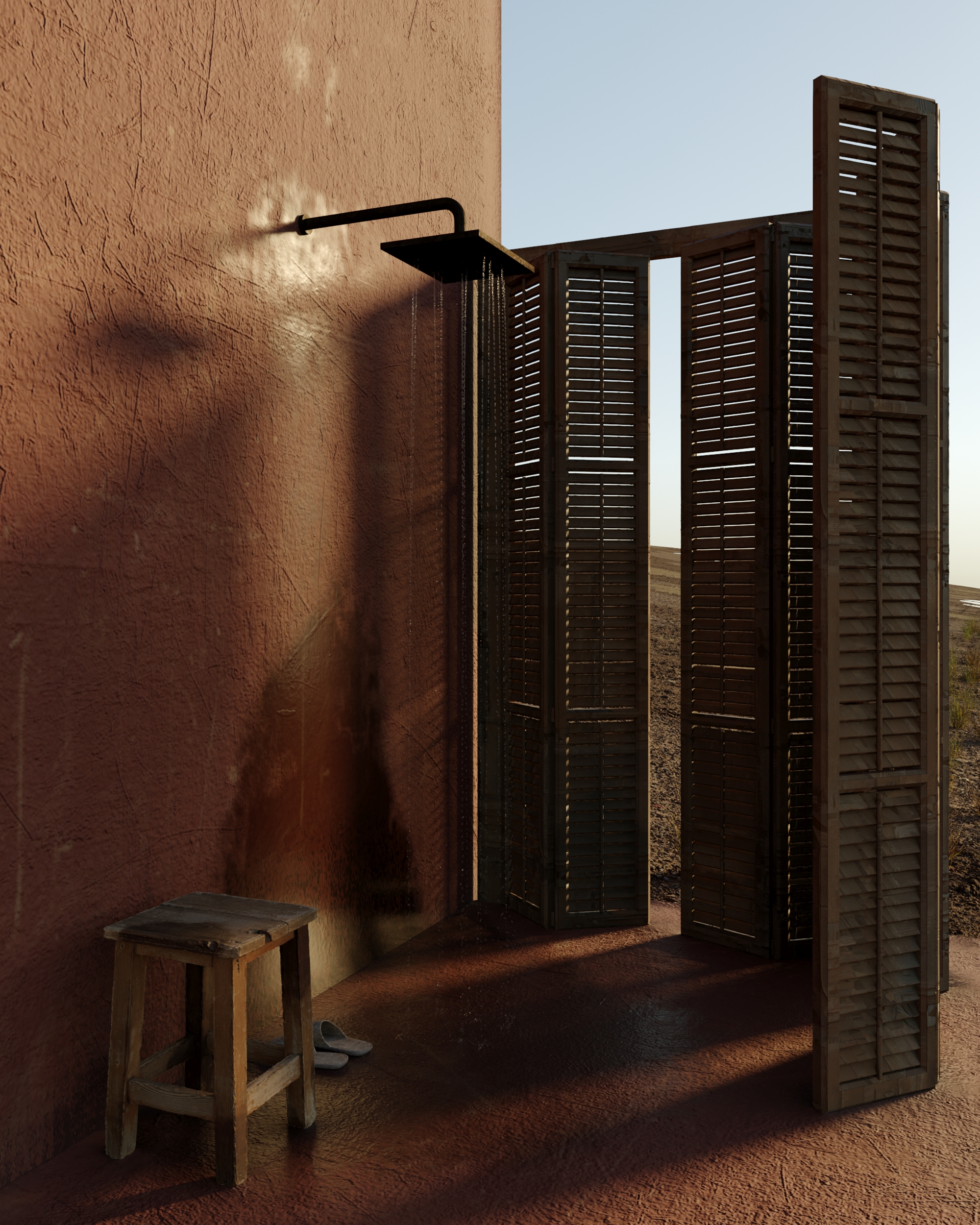 "Mud houses cause no pollution, making them environmentally friendly and quite feasible when coupled with solar panels," he continues. "Therefore, we encourage local communities to take on earth building projects in suburban areas." Vernacular design initiatives would enhance handicraft skills, build communal bonds and help in forming a connection between the old and the new worlds.