This New Giza House by Badie Architects Boldly Dances with Nature
Through a shared pursuit for authenticity, and a deep connection with nature, Badie Architects designed this New Giza home with no parallel lines whatsoever.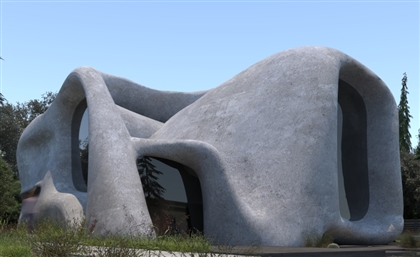 "Don't worry about being good, aspire to be authentic." This sentiment - first expressed by Yann Martel, the author of Life of Pi - was a point of agreement for Badie Architects and the owner of this yet to be built house in New Giza. Through a shared pursuit for authenticity, and a deep connection with nature, this design was made with no parallel lines whatsoever. The blueprint was drawn exclusively with twists and swirls that embody the essence of uniqueness down to its very literal foundations.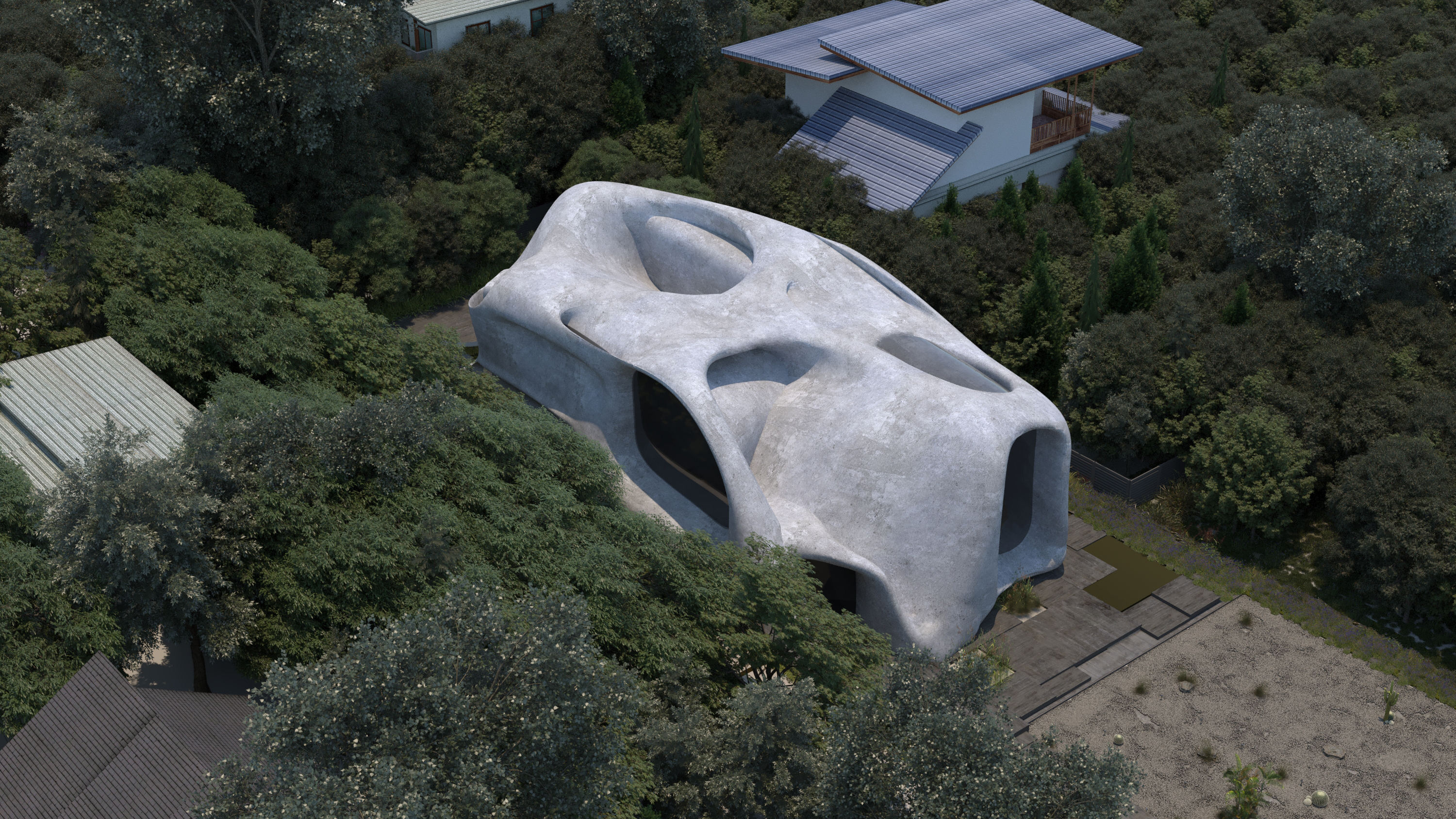 "It's not about simply emulating nature, we need to deliver its message," Mohamed Badie, founder of Badie Architects, tells SceneHome, describing the dialogue this stone house has with its surroundings using wild visual vocabulary. This may appear as some form of notorious abandonment of order, but in fact it's about submitting to the random flow of nature, letting go of artificial constraints and joining its graceful dance of forms in a motion that lies somewhere between realism and idealism.
"The client wanted an original house that escaped the typical boxed blueprint," Badie explains. The result was dynamic architecture made up of complex and diverse lines that create a truly experiential solid-to-void ratio indoors and outdoors. "Using advancements of computerisation, we were able to digitise this complex idea," Badie says. "It allowed a diverse range of natural forms to be constructed with great ease."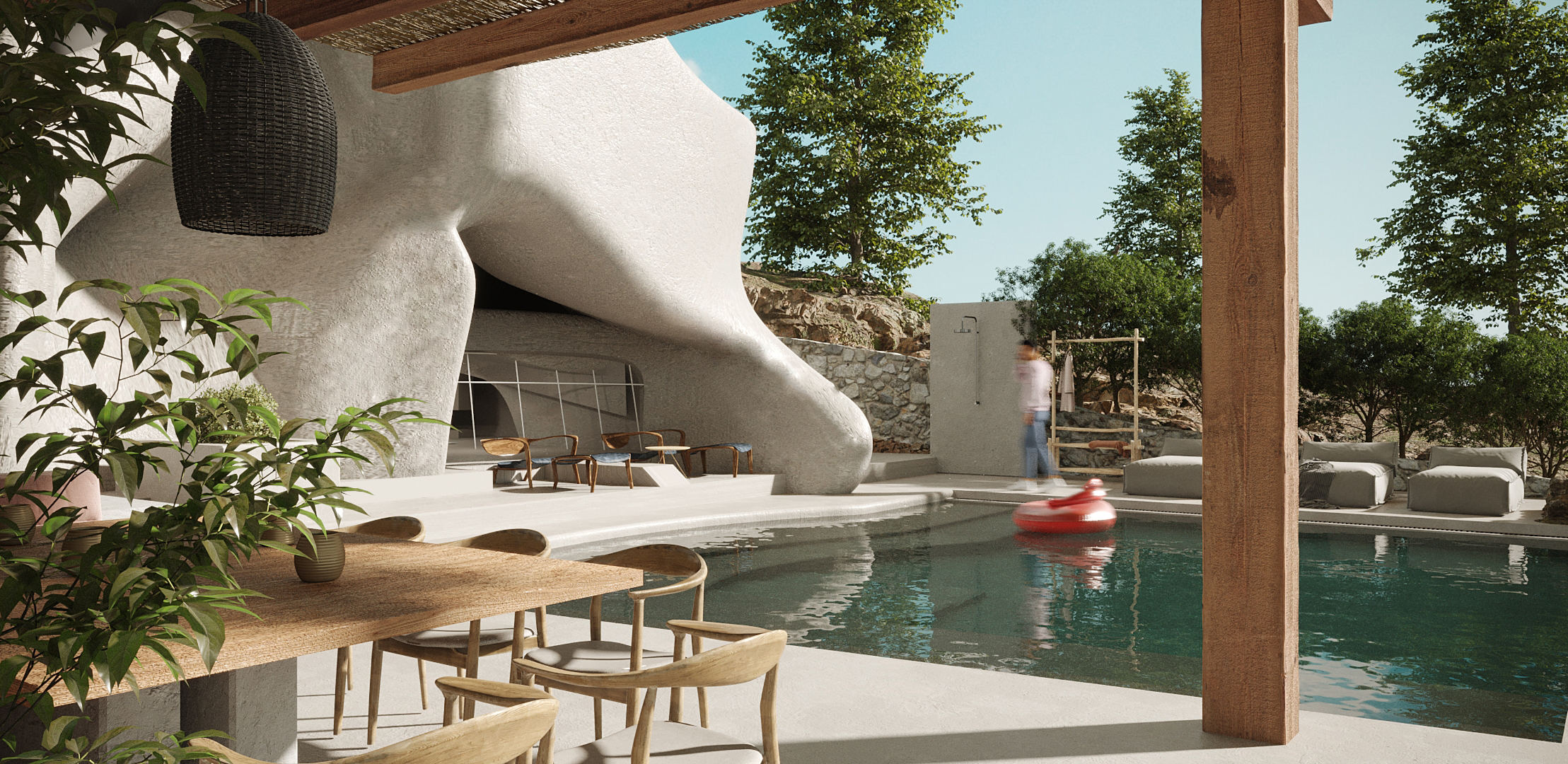 Keen on creating a balanced harmony between the abode and its context, a visual setting was created with unrepeatable and unparalleled lines. "It considers the physical, psychological and social dimensions by preserving elements of the surrounding environment while simultaneously focusing on the mental and emotional wellbeing the space provides," Badie adds.
While concrete is used as an external finishing material, this house got its oddly bold design from its structure; a waffle structure that is supplemented with fibreglass, bringing forth a timeless vision. Not in the general sense of the word, but rather, in how it takes after nature with its enduring and undulating forms.