Actress Angelina Jolie Spotlights Egyptian Woman Taking Literacy Test
200: No emojis in sight but like, the sentiments still stand…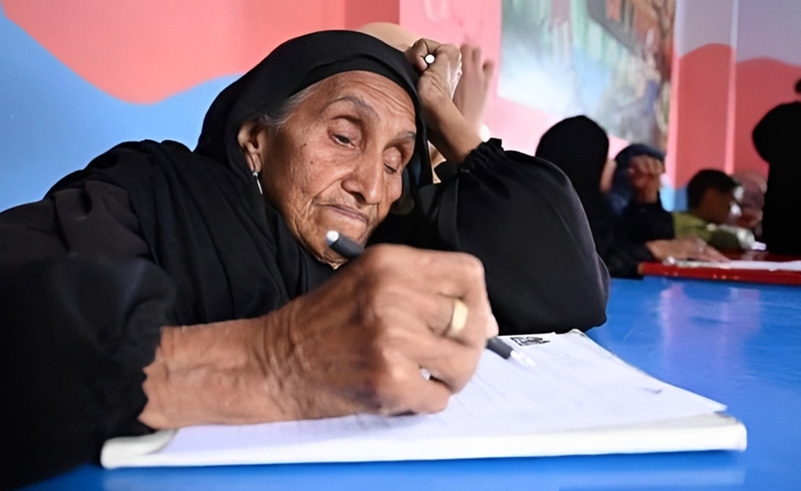 Not a single emoji in sight but the sentiments still stand, humanitarian and Hollywood actress Angelina Jolie - yes, one and only - posted a picture of an 87-year-old Egyptian woman, named Zubaida Abd El Al, taking her literacy exam.
A mother of eight children and grandmother to 13, Zubeida managed to pass her exam in January and obtain what she refers to as a "new birth certificate," according to a statement released by the Ministry of Social Solidarity.
The exam was part of 'No Illiteracy With Takaful', an initiative launched by the Ministry of Social Solidarity in 2015 that targets beneficiaries of the conditional cash support program, 'Takaful & Karama'. After a long life sending her children and grandchildren to school, Zubeida joined the initiative in September 2022 to achieve her own dream of education for herself.
Whilst circumstances prevented Zubeida from completing her education at a young age, her story stands testament to the power of perseverance, and bolsters a message Jolie consistently advocated - and continues to advocate - as a former Special Envoy of the UN Refugee Agency.