Autostrad's Yazan Al Rousan gets nostalgic with 'Telfizion' rerelease
Autostrad founder Yazan Al Rousan triggers nostalgia by releasing his 2007 landmark album Telfizion digitally for the first time since its creation.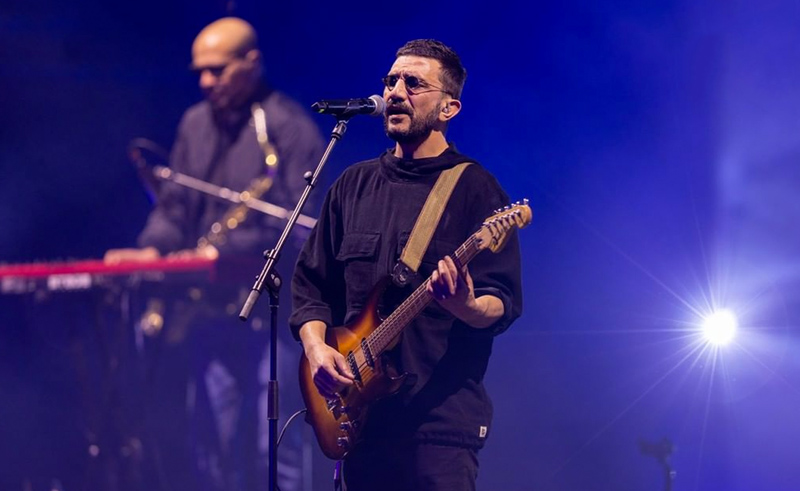 Jordan's underground music scene has had a handful of pioneering acts that were, over the years, influential to shaping the whole Arab music industry at large. Among those are Autostrad. Unquestionable giants of Arab underground music, Autostrad themselves can trace their inception to the ambitious work of their founder, Yazan Al Rousan, and this very album. Telfizion is Yazan's 2007 release, finally getting a digital release, 16 years after its original physical release.
Telfizion is an iconoclastic album that's impact is hard to summarize, it's important to note that Autostrad built the sound of their earliest releases on the sounds of Telfizion, proceeding then to take Arab indie music by one storm after another. It's safe to say that Telfizion is a landmark album that set great things in motion, while failing to leave a lasting commercial success on its own.
Telfizion has 3 different versions of Mirsal, one of Arab underground music's most loved hits, and an early, chill version of Galbi. Trooh is a swooning pop rock anthem with soaring strings and a driving groove. The album's sound varies from the eclectic, lo-fi rock and roll-inspired Ya Salam, all the way to the minimal and tragic title song. Running for 58 minutes, spanning 15 songs, there's something here for everybody, and for the fans of Autostrad, this will be an absolute treat.