Barcelona's Paralaxe Editions Release Palestine Fundraiser Compilation
Dania Shihad, the record label's co-founder, has assembled artists from across the globe to create this 64-track album.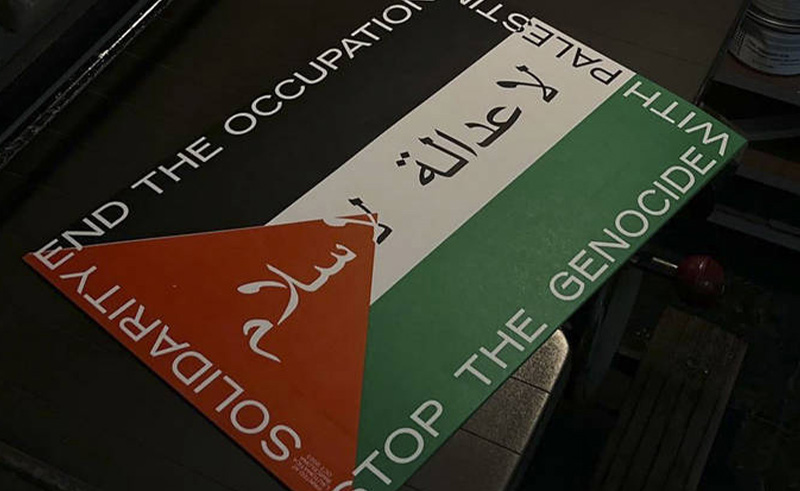 In light of the recent atrocities unfolding in Gaza, numerous collectives and labels have displayed their unequivocal support to the Palestinian cause through the vector of music. Barcelona-based record label Paralaxe Editions has recently released a fundraising compilation on Bandcamp called 'For Palestine'.
This compilation consists of 64 tracks donated by various artists who support the struggle for liberation, including claire rousay, KMRU, The Soft Pink Truth, Azu Tiwaline, Cucina Povera, Not Waving, Penelope Trappes, and Flora Yin-Wong. All proceeds from the release will be donated to Médecins Sans Frontières, a charity actively involved in easing the humanitarian crisis in Gaza.
Dania Shihab, co-founder of Paralaxe Editions and an Emergency Medicine doctor, initiated the compilation effort to make a positive contribution in response to the dire situation in Gaza. A dedicated Emergency Medicine doctor who is now based in Spain, Shihab has been deeply affected by the longstanding conflict in her homeland and felt compelled to take action, rallying support from diverse circles of friends, colleagues, and artists across geographical, social, and ethnic boundaries.
Additionally, Shihab partnered with Oficina de Disseny to create a unique print symbolizing solidarity with the Palestinian people. While the majority of these prints were distributed freely at protests in Barcelona, a limited quantity is available for purchase, albeit restricted to EU customers. Select copies have been accessible at the Paralaxe Editions' showcase at Cafe Oto in London starting November 7th.