Boogie Box Announce 13 Year Anniversary Festival in Ras El Kheima
The UAE's longest running house and techno series is holding a birthday bash at The Dunes on November 4th.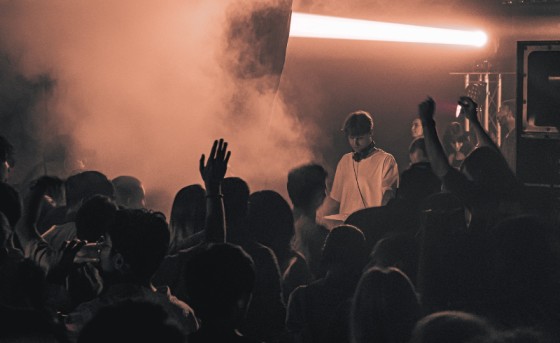 Boogie Box, the longest running house and techno series in the UAE, is hosting a new festival at The Dunes, a picturesque camping destination in Ras El Kheima, on November 4th. Coinciding with Boogie Box's 13th birthday, the party is shaping up to be the largest edition of the series.
For this milestone event, the Boogie Box team have lined up a full-day festival from 2 PM to 8 AM, with two electric stages that the festival-goers are free to bounce between throughout the 16 hours. In-line with the collective's goal to curate an all-encompassing lineup, the festival's two stages boast an exciting and varied program of artists.
On stage one, a stage geared towards big room energy, Boogie Box have created a platform to debut internationally renowned headliners. DJ Boring, who - contrary to what his name suggests - consistently brings positive energy and unbridled self-expression to the turn tables, will be joined by Levon Vincent, a techno producer that Boogie Box has been attempting to book for the past five years. The stage will also feature no-nonsense techno producers and DJ Matrixxman, who is a regular fixture in the most notorious techno clubs such as Berghain and Fabric, and has built a reputation for consistently eschewing conformity.
Stage two will showcase a quirkier, moodier and more diverse selection of sounds, including Anthea, a funk-fuelled mainstay in the house and techno scene, Molly, a Parisian DJ that weaves together a variety of styles from sultry house to the toughest of techno, and Isolee, a prolific producer whose masterpiece 'Beau Mot Plage' is a regular on jockeys' USBs across the board.
With a wide selection of food and beverage options, a marketplace with art and music, and a range of on-site accommodation options, the festival is looking like one hell of a party. Boogie Box are also encouraging sustainability and working to ensure commitment to a zero single use plastic approach, as the only footprints they're wanting to see are the ones marked on the dancefloor!
Tickets are available on Platinum List.