New Levant pop 'Tamcelyeh' comes from Palestinian singer dina.miin
Palestinian dina.miin's latest single 'Tamcelyeh' is a breezy pop track with a funky charisma.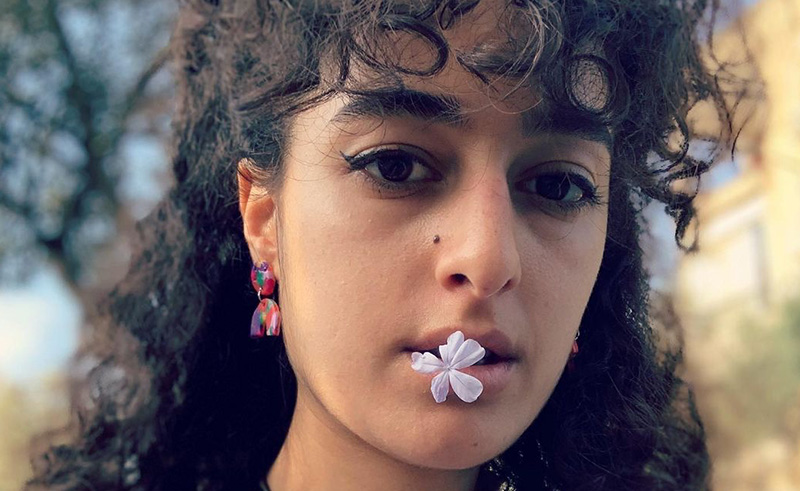 After a gentle return earlier this year with a cover of Autostrad's 'Stanna Shwai', in which dina offered a colorful reimagining of one of the most loved songs of the Arabic underground music canon, with acoustic guitars and inventive, middle eastern-flavored electronic beats, dina.miin gives a full swing with an all new drop, 'Tamcelyeh'.
Dina's sound is particularly fresh. When it comes to her arrangements, her delivery, or the sensibilities that define her style. Her vocal delivery is always curious and playful, characteristically so. Her arrangements are rich and full of authentic, Middle-Eastern flavorings, and the resulting sound in the end is truly fresh. 'Tamcelyeh' is the name of dina.miin's latest release, and it follows suit.
The claps replacing the snare are a pleasure to hear, the noodling guitar is cute, and Dina's vocal harmony lines are sweet. The general simplicity of the arrangement is quite charming. With the exception of a funky and snaky bass line, the song's elements are few and at any given moment, they can be counted on one hand. But it's the tasty detailings that make 'Tamcelyeh' endearing. The reggae-inspired composition is melancholic at its core and added to the lyrics, in which Dina views adult life -or maybe modern life in general- as a show in which everyone of us is a mere actor, for a result that's bittersweet.
Dina.miin's 'Tamcelyeh' offers a conceptual blend between cheerful, upbeat music and bitter commentary on our daily lives, for a result that makes our troubles feel lighthearted and gives them a sense of refreshing abandon that makes the song endearing.