Qatari Rock Band Winterburn Are Leading a Rock N' Roll Rebellion
Reflecting an eclectic group of influences, Winterburn has established itself as one of the Gulf's best upcoming rock groups.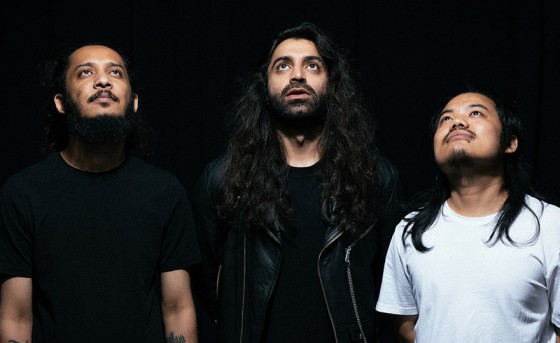 Qatar is not normally associated with long-haired rock stars using skull insignias, head banging to crowds of adoring audiences. Winterburn, the Qatar-based rock band has changed this. Making waves with their latest LP release, 'Ivory Towers', and collaborating with Grammy Award-winning musician Thomas Pridgen, Winterburn has gained critical acclaim and international recognition.
With successful singles, airplay on esteemed rock radio stations, and some electrifying live performances under their belt, Winterburn is breaking barriers in the music industry. To better understand the impact this band has had in the Gulf, and to understand its inspiration and future projects, SceneNoise's Raïs Saleh had a conversation with Winterburn's founding member and principal composer and lyricist, Naser Mestarihi.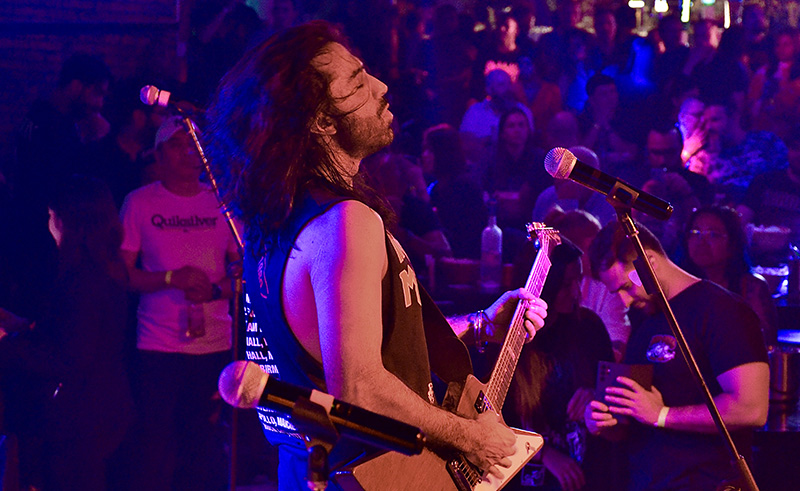 With hair almost reaching stomach length and electric guitar perpetually in hand, Naser Mestarihi - Winterburn's lead singer - is a throwback to rock n' roll's glory days - not your typical khaleegi musician. "Qatar is culturally conservative, but it never culturally infringes," says Naser when asked about the general reception of the band's work in the Gulf country. "We're a mix of rock n' roll and metal. We're melodic and groovy. Anyone can enjoy us. We are a band who will make you groove." This statement is reflected in the success the band has had all over the Gulf, counting supporters from the Emirates (where Winterburn originally found its feet), Saudi Arabia and Bahrain, amongst others. "Maybe the sound is controversial, but generally, it has been well received."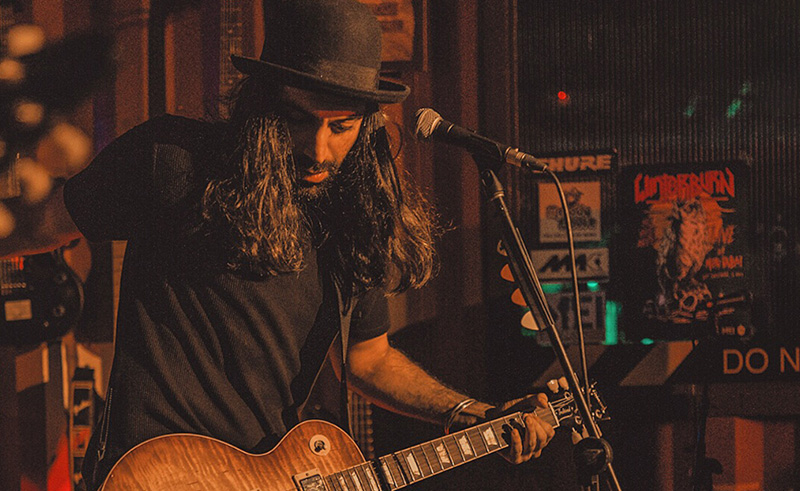 Naser takes his creative personality seriously, and considers the creation of music as an holistic act. "For me creating, writing, producing, that's what it's all about," says Naser. When he began his journey as a musician and lyricist at 17 years old, Naser was inspired by an eclectic mix of the funk and RnB of Black American music, renowned rock vocalists like Freddy Mercury, and the soulful renditions of Whitney Houston and Marvin Gaye. "They all in some ways influence my music. Even though we play rock, as an artist I can recognise that good music is good music regardless of the genre."
More than anything, Naser is interested in the mixing of genres into one sound. "The Red Hot Chilli Peppers did this so well, and they remain probably one of my greatest influences. They have all kinds of genres meshed into one sound. Winterburn aspires to this."
A singer and songwriter since his early teens, Naser had already released 2 LPs solo before the idea of Winterburn as a group came into fruition. After jam sessions with the artists who would join him as the band's founding members, they decided to embark on the journey as a group. "I didn't want it to be focused on me. So we said let's release the next LP together." Based in Dubai in its founding years, Naser decided to relocate back to his native Doha after finding that moving between the two countries too tiresome, as well as - in his opinion - having exhausted new opportunities in Dubai. "We did what we could do in Dubai, it was time to try something new."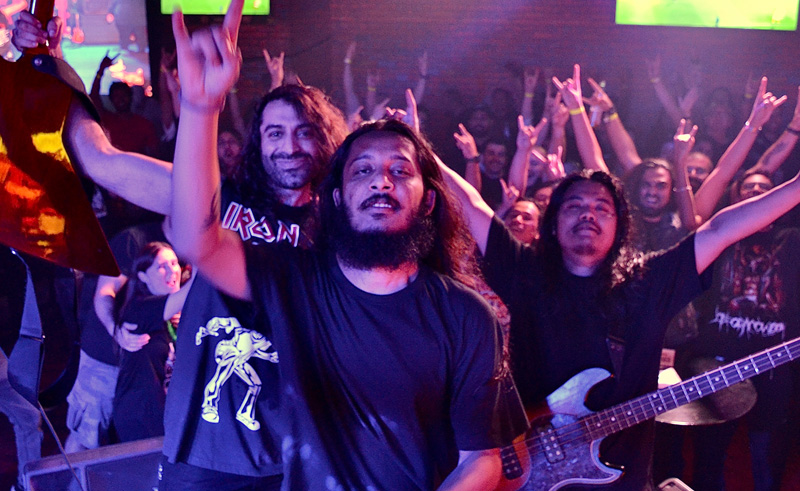 Speaking about the influence of the region on his and Winterburn's artistic evolution, Naser noted that he has always felt like a Californian kid living in an Arab country. That being said, he cannot deny the integral space that Arabic music has had on global musical tastes. Certain maqam scales are sometimes included in his compositions. "I want to bring influences from all over into my music, and I have immense respect for all the greats of Arabic music."
Winterburn's future is looking exciting, Naser expressed. The band hopes to release its second LP by the end of this year or the beginning of next, and is approaching record labels currently to be signed. "We are focusing currently on finishing our album and then our focus will be on touring and performing around the Gulf, Europe and the States," Naser said. Asked about any future plans to perform more broadly in the Middle East, Naser shared his aspirations to one day perform in Egypt. "Egypt has a cultured audience, and as a musician, that is exactly the kind of audience one wants to play to." And while the COVID pandemic halted the band's touring plans, it has once again become a major focus: "It's all about performing on stage."