SceneNoise to Host Talk on Global Underground Culture at Le Guess Who?
Egyptian artist El Kontessa and Bugandan act Nihiloxica will discuss their local scenes in a panel at Le Guess Who? festival.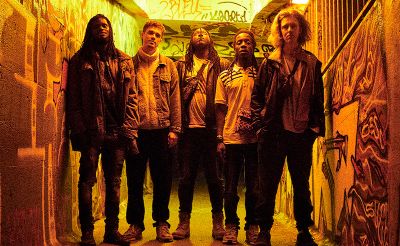 At this year's edition of Le Guess Who?, SceneNoise will be hosting a panel discussion on the emergence of thriving underground music scenes around the world, their differences and similarities, and how numerous artists are looking to their cultures' rich musical traditions for inspiration.
In Cairo, the sound of mahraganat and post-shaabi music has found its way into the mainstream, with artists developing their own contemporary takes on the genres. This phenomenon has extended all over the world, with an increasingly large number of musicians exploring their own countries' traditional musical ideas, rhythms and instruments in their genre-bending tracks.
In this panel, we will discuss the rise of left-field music that borrows from these traditional sonics, and what it means to bring those ideas into a modern framework. Joining the discussion is Egyptian post-shaabi artist and producer El Kontessa, and Bugandan experimental group Nihiloxica, who will go over their influences, the reality of their local music scenes and how they've navigated uncharted territory in their work.
From November 9th to the 12th, Le Guess Who? will take over Utrecht in the Netherlands with a city-wide festival that brings some of the world's most forward-thinking artists together for a diverse selection of live performances, panel discussions and film screenings.
The panel will take place on Saturday, November 11th at 4PM in the Slachtstraat Filmtheater.
Stay tuned to SceneNoise for highlights and live coverage from the event.