The Warehouse: The Saudi Music Venue Spotlighting Emerging Artists
SceneNoise speaks to The Warehouse's co-founder Mohammed Attas about the story of the music venue and the rapid change happening in the Saudi live entertainment scene.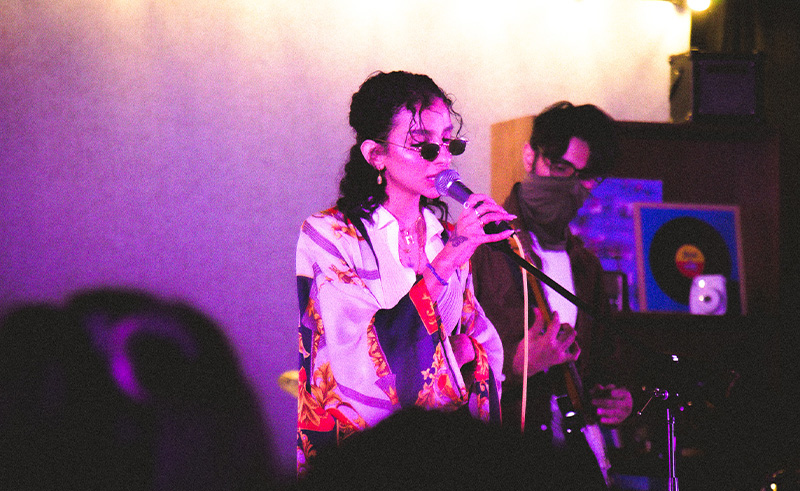 Over the past few years, as live performances became permissible in the Kingdom of Saudi Arabia, the vibrant Saudi nightlife has witnessed a surge in culturally attuned music venues, offering rising young talents a platform to share their craft. One such creative space dedicated to showcasing diverse musical talents and carving out a place for the Kingdom's musical heritage is The Warehouse.
Nestled in Riyadh's JAX District, glimmering with its purple-haze flashing lights and lively cosy ambiance, The Warehouse is fostering a safe and sustainable environment for emerging artists to freely practise and perform their music live, paving the way for a new generation of MENA sounds to come.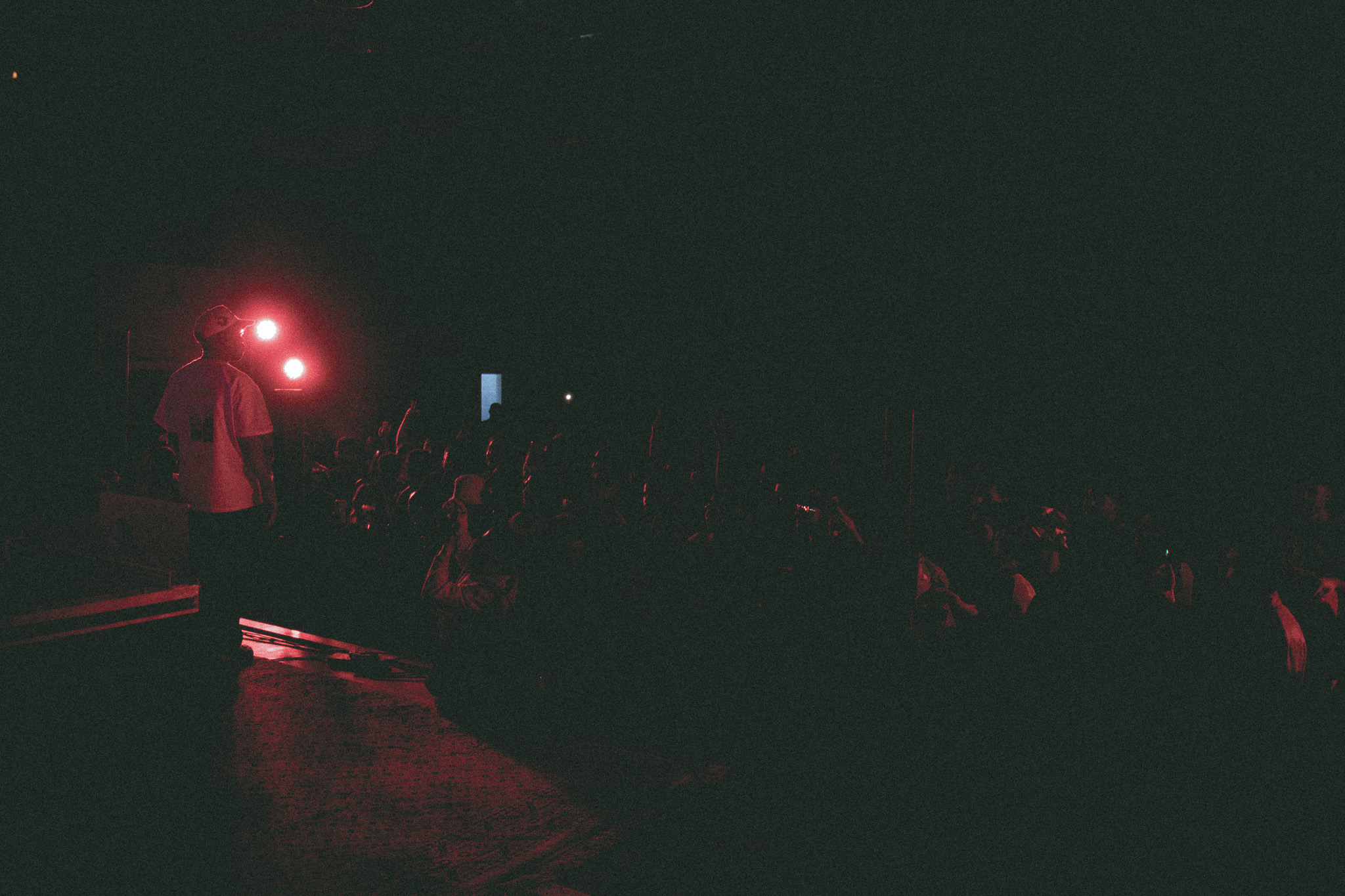 Established in 2022 by music producer Mohammed Attas, the community-driven music lounge was born out of his own experience as a struggling young artist scouring the nation for venues where he could put his musical prowess on display.
Earlier this year, the Saudi venue launched an initiative to support local artists of all backgrounds by showcasing all of the diverse talents who graced their stage in one extensive digital library on Instagram. Titled 'TWH introduces', the platform features live performances by a slew of Saudi talents such as ZamZam, Ghada Sheri, and the all-female rock band, SEERA just to name a few.
During a virtual sit-down with SceneNoise, Attas shared the story behind The Warehouse, some of his favourite live shows they hosted so far, and everything he knows about the evolving Saudi entertainment scene.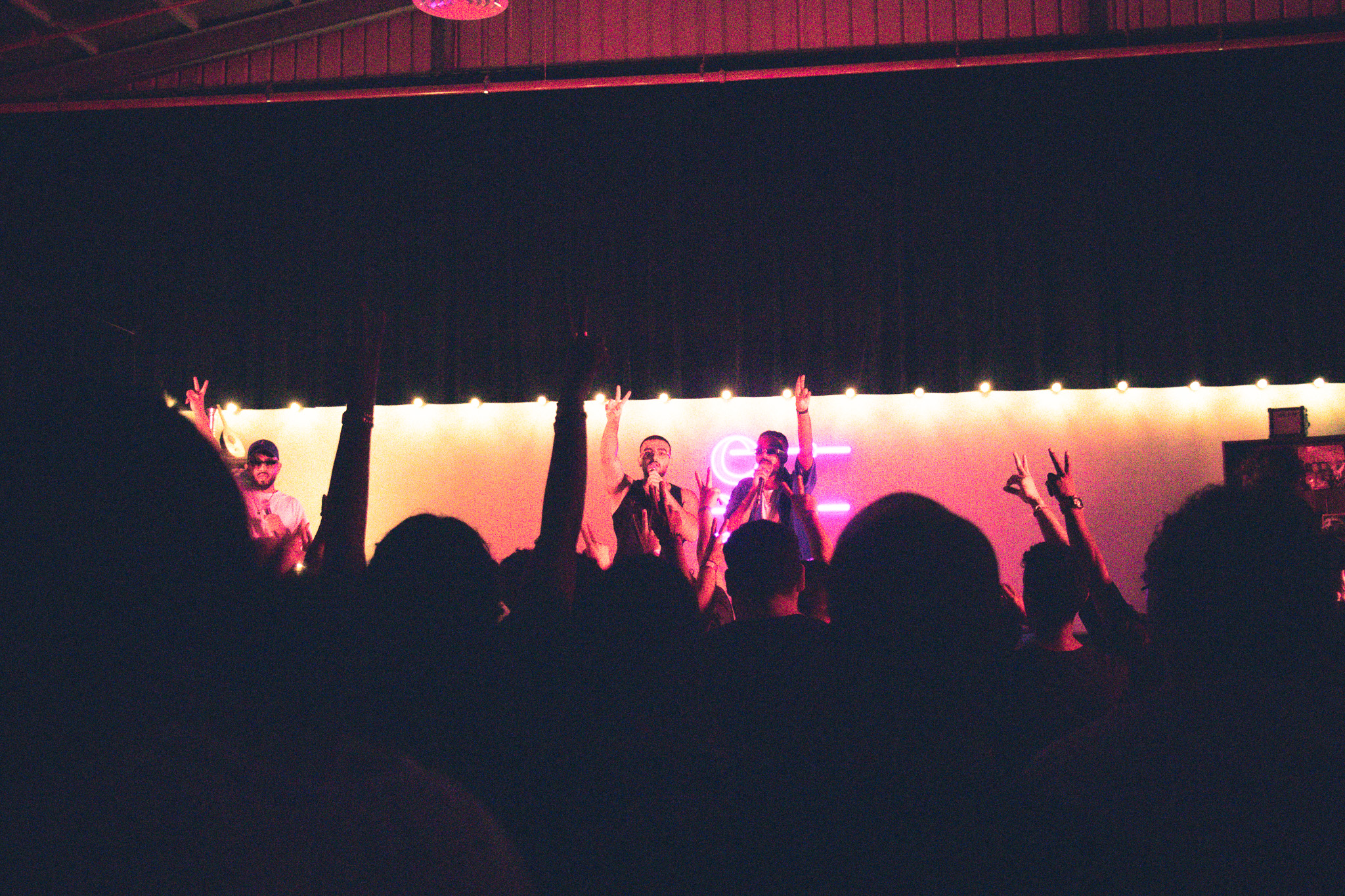 What is the main vision behind The Warehouse?
The vision behind The Warehouse stems from a collective need among artists in the Kingdom to have a dedicated space where they can host their live performances and express themselves freely. Upon recognizing the lack of enough music venues, we aimed to foster an environment to nurture rising musical talents by providing them with the opportunity to showcase their musical prowess.
How did The Warehouse come to be?
I started producing my own music and sharing it on SoundCloud circa 2015. Through this platform, I connected with other artists who shared the same passion for making music, and we formed a close-knit community. We started exploring different facets of music, from learning different instruments to everything related to music production, mixing and mastering.
However, as we grew, we faced challenges in finding suitable places to perform or practice. In 2020, we started doing extensive research, where we met up with a lot of fellow musicians to discuss what is really missing from the Saudi music industry, and how we can change that and sustain making music as a career and lifestyle. That's when we came up with the idea of creating The Warehouse.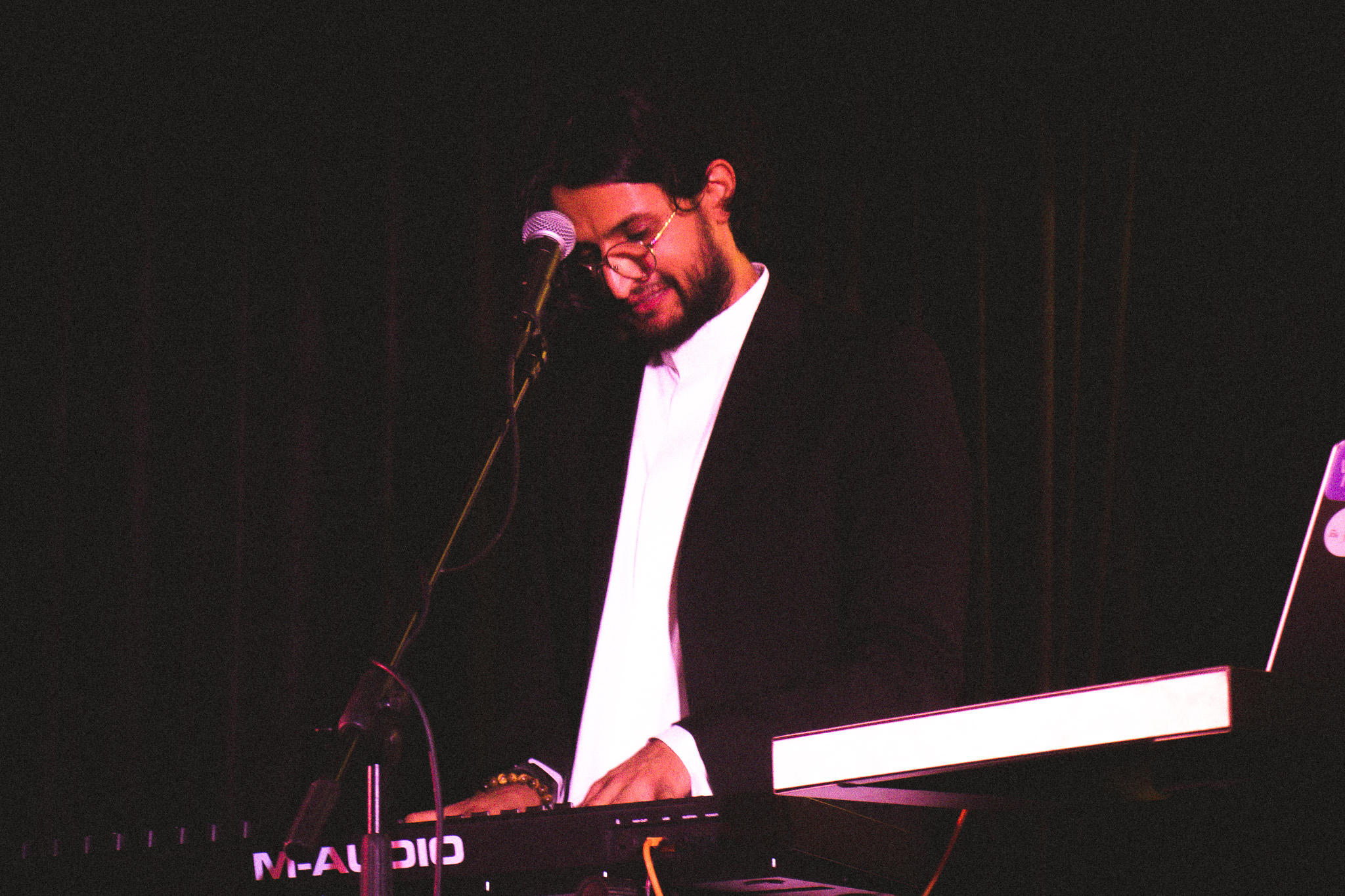 What is The Warehouse bringing to the MENA music scene?
Saudi Arabia has a wealth of hidden musical talents primarily confined to online platforms. Since we established The Warehouse, we have witnessed a remarkable influx of emerging artists with exceptional talents gracing our stage for their debut live performances. These creative individuals eagerly come to share their music and stories with us.
We are committed to consistently maintaining a reliable platform which nurtures aspiring musicians, allowing them to grow, express themselves through music, and connect with like-minded creative individuals.
How do you curate artists who showcase at The Warehouse? Is it based on a specific set of requirements or a music genre?
We regularly host open mic nights, where we discover fresh talents with great potential. We then offer them an opportunity to have their own showcase at our venue, for which they have the liberty to select their preferred dates.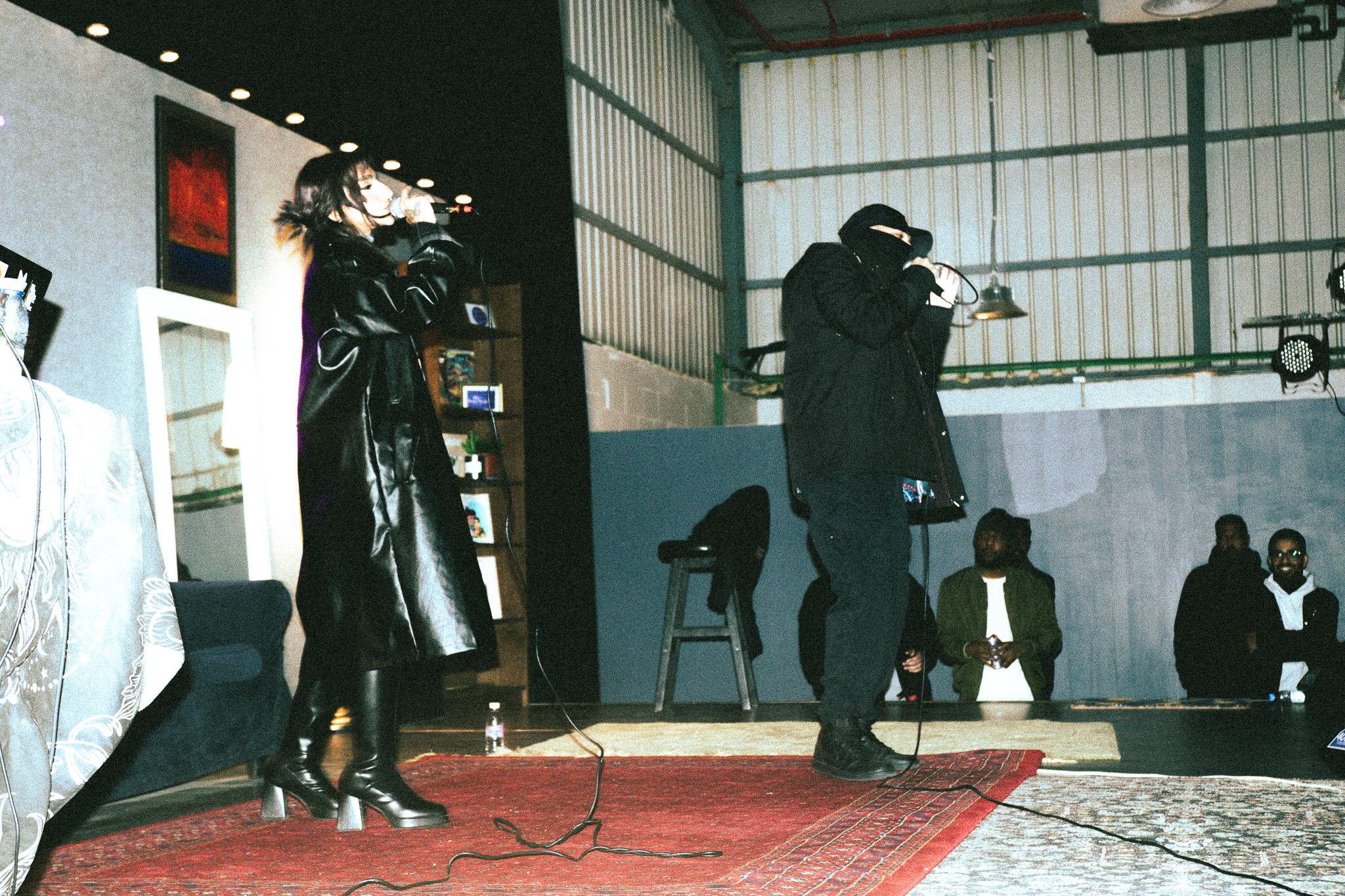 What fuels The Warehouse to continue its mission of spotlighting uprising MENA artists?
We believe that we have a lot of hidden talents that are yet to be discovered, and we are on a mission to give them a designated platform to aid their growth and act as a much-needed push for them to gain exposure to a wider global audience. What also drives us to continue our mission is a firm belief that the next generation of superstars can and will come from the MENA region, it's just a matter of time till it happens.
How is The Warehouse different from other music venues in Saudi Arabia? What sets it apart?
At The Warehouse, we operate on a percentage revenue model, ensuring that performers receive up to 60% of the ticket income. This approach is relatively uncommon in the Saudi music entertainment industry.
We embrace a wide spectrum of music genres, encompassing jazz, hip-hop, sharqi, and reggae, among many more. Our space is well-equipped to accommodate different music genres, with a capacity of up to 350 individuals. We are also really careful to maintain an open inclusive and inviting environment for all.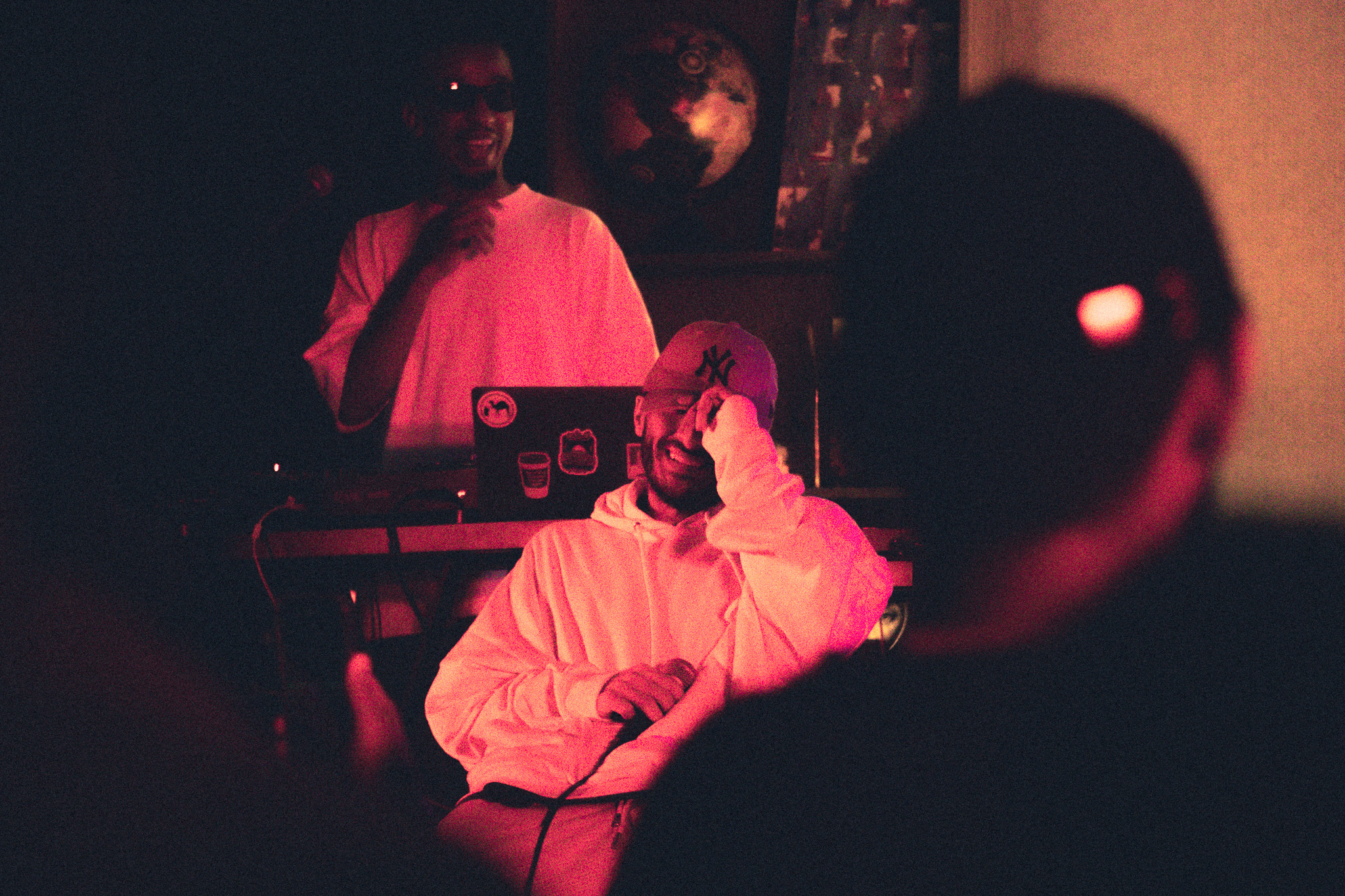 What is your favourite live show from the acts you have hosted so far, and why?
It's really hard to name just one... it's really difficult.
Okay, tell you what, my ultimate top five favourites are Garwasha, Majaz, SEERA, Gimmix, Kilo77, and Good Company.
Their shows were a full house, the ambiance was electric and the performances were impeccable, and you could clearly see the excitement and joy on the faces of both the artists and the audience. The entire venue was buzzing and everybody was having a good time, and this is what music is really about.
What is the future of The Warehouse and where is it heading? Are there any exciting projects you are currently working on that you can share with us?
We are currently planning to launch the largest local library on YouTube, featuring an ensemble of talented artists and musicians who have previously showcased at The Warehouse. The artists will be granted 50% of the streaming royalties.
In addition to this, we are aiming to collaborate with revered international channels to expand the reach of these new sounds of Saudi Arabia across the globe.