Wingii Dives Into Family Life & Personal Struggles in Debut Album
The Egyptian rapper seamlessly glides through a range of genres on his debut album, 'Mangesto'.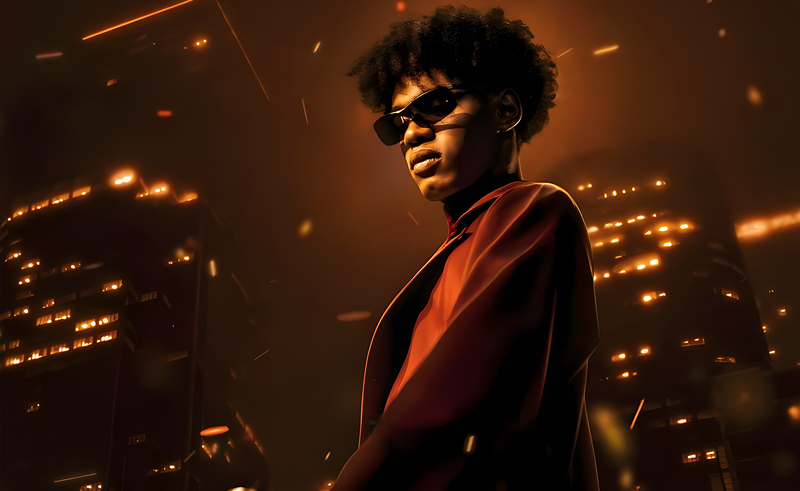 From viral hits with members of rap crew 'Maadi Town Mafia', to recently making cameos in multiple internet commercials, Egyptian rapper Wingii has been going through a transformative phase in his career - and his debut album, 'Mangesto', sees him breaking out on his own with a deeply personal work.
The young rapper, along with Maadi Town Mafia crew members Husayn and FL EX, have become major players in today's music scene through their signature take on drill, trap, and Jersey club beats. Wingii's career has frequently seen him collaborating with Husayn and FL EX, delivering memorable verses and one-liners on many of Maadi Town Mafia's releases. While his career has been on the rise through featuring on multiple hit tracks, the rapper felt that he had not fully explored his own sound as a consequence. With 'Mangesto', Wingii tells his own story, looking to his family for inspiration.
Named after, and heavily inspired by, the life of his uncle Mangesto, this album shows different sides of Wingii's personality. One minute, the rapper's introspective lyrics are paired with elaborate piano instrumentals. The next, he's calling out his two-faced friends over a dark drill beat. This album takes listeners everywhere from trap to drill to Jersey club to alternative rock, with Wingii's personal lyricism threading the album's narrative together.
Produced by 17 Maadi Town Mafia producers, and with features from the likes of Mahmoud Siam of Massar Egbari, Sudanese artist Hleem Taj Alser, and MTM's Husayn, FL EX, and Lorenzoo, the album's variety is one of its defining features, which Wingii uses to give a thoughtful introduction of himself on his first full-length LP.