XP Releases of The Month - October 2023
SceneNoise and XP Music Futures team up to bring you the freshest tracks released in October 2023.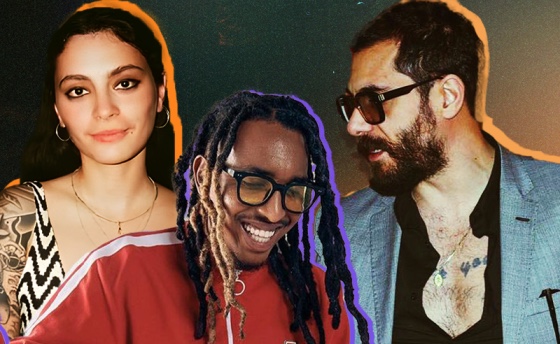 Releases of the Month is a collaboration between SceneNoise and XP Music Futures that brings you a playlist of the month's most noteworthy and not-to-miss tracks.
This month, Jordanian collaborators Big Murk and Rknddn teamed up on the eerie and spacious release, 'Gazder', where Big Murk's production is centered around sporadic drum patterns that decorate Rknddn's precise flows and delivery.
We also heard from Willillah and Noise Diva, whose latest collaboration was featured on the fundraising VA album 'From The River To The Sea', which collected funds for Medical Aid for Palestinians & The Palestine Children's Relief Fund in support of the people of Gaza. The track itself starts out slow and atmospheric, with lush pads setting the tone in the background, which are then brought to life by energetic drum breaks and glitchy vocal chops.
Meanwhile Syrian-German duo Shkoon's release, 'Roots' combine somber vocal delivery and dizzying synth arpeggios with a heart-felt oud performance and a laid-back electronic beat that builds up gradually into the hard-hitting second-leg of the track.
Other artists in this selection include Jordanian artists Shbash and Idreesi who released their latest collaboration 'Sa3da' from the Jordanian various artist album 'Electrordon', Lebanese singer-songwriter Japan, Man's catchy alt-pop album 'Metropolis', UAE-based rapper Freek's smooth flows on 'Influenza', Lebanese alternative band The Wanton Bishops' synth-heavy 'Beirut', and Sepehr's latest moody house release 'Fall from Grace', brimming with inventive sound effects that highlight its ominous atmosphere.
Tracklist:
Rknddn & Big Murk - Gazder
Willillah And Noise Diva - Idgaf
Shkoon - Roots
Freek - Influenza
Sepehr - Fall From Grace
Idreesi X Shbash - Sa3da
Japan, Man - Metropolis (Album)
The Wanton Bishops - Beirut
Listen to the full playlist here: