Designer Oubadah Nouktah Crafts Luxury Handbags With a Revved-Up Twist
Founded in 2021, this French-Syrian luxury label transforms automobile scraps into elegantly sculptural bags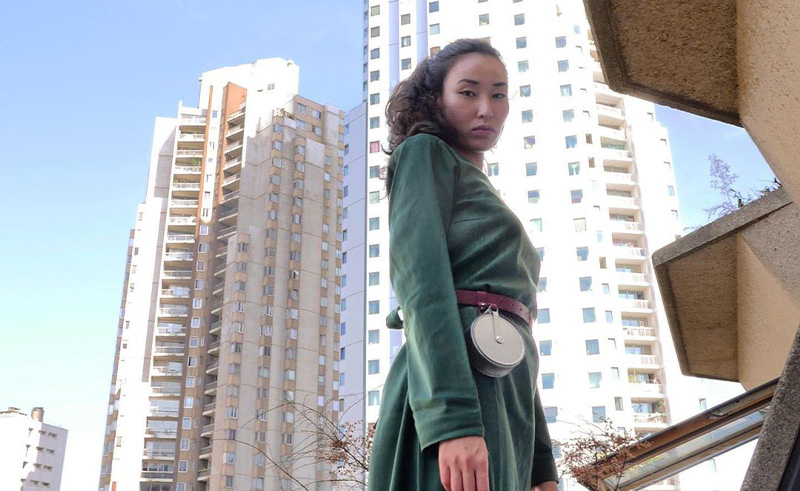 Perched atop the cusp of tradition and innovation lies Nouktah, a luxury Paris-based sustainable handbag label crafting functional works of art from unexpected materials. Founded in 2021 by French-Syrian designer Oubadah Nouktah, this progressive label transforms automobile scraps into elegantly sculptural bags through the merging of sartorial savoir-faire and automotive engineering.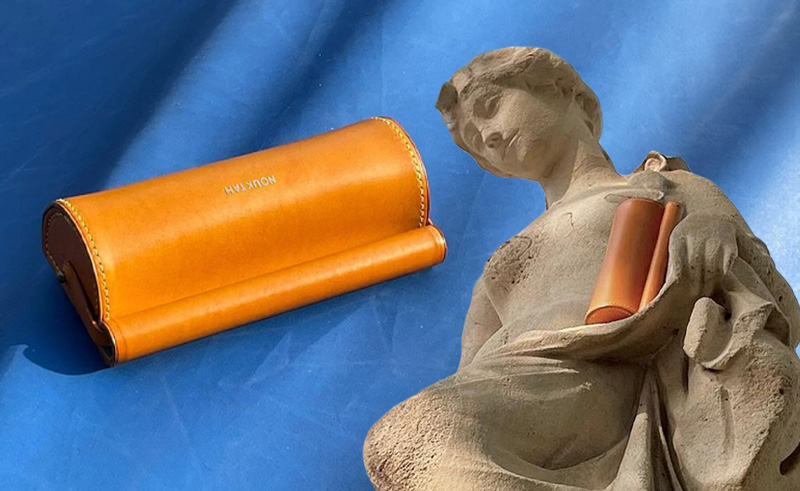 At the heart of every Nouktah creation lies a harmonious balance of form and function. Taking inspiration from the sleek, aerodynamic silhouettes of convertible cars, Nouktah designs each piece with meticulous attention to aesthetic flow and intuitive use. Whether opening with the fluid grace of a roof's release or resembling a minimalist handheld sculpture, his bags marry aesthetic pleasure with practical performance and functionality.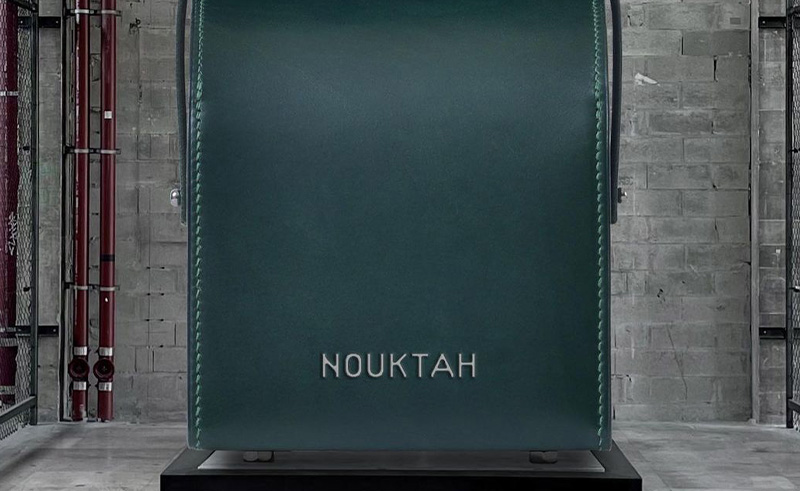 This fusion is apparent across Nouktah's two lines. The label's signature 'Gesture' line reimagines the experience of a convertible's top lowering through its ability to open in one smooth, singular movement. Precision-engineered for effortless accessibility, it seamlessly bridges purpose and style. Meanwhile, the 'Airbag' line takes its name from safety devices, reshaping discarded automobile components into compact works of art for everyday use or special occasions.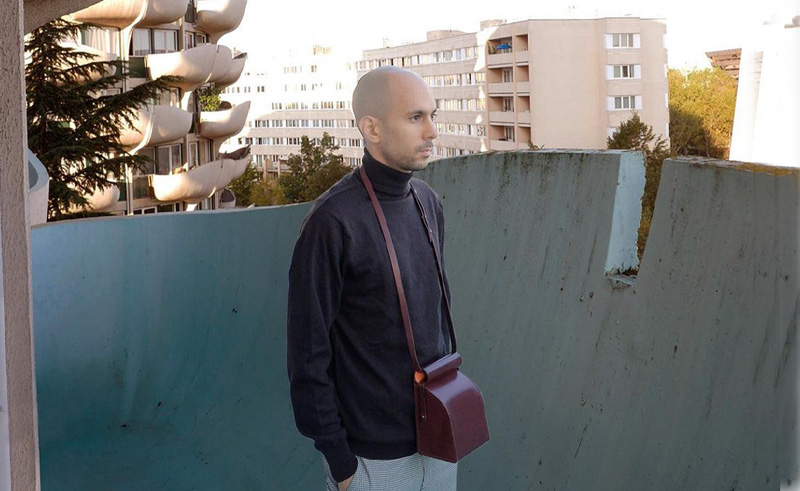 While Nouktah gifts sustainability its platform, the label spreads impact far beyond environmental initiatives. As a Syrian designer, Nouktah carries the weight of sharing his culture's treasures with the world, championing Middle Eastern creativity on a global scale. Each piece reminds viewers of the artistic contributions bestowed by lands too often associated only with adversity.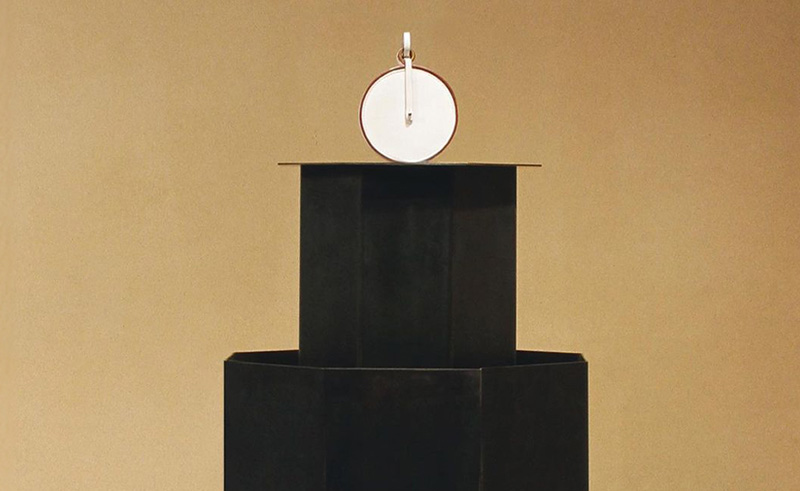 Through Nouktah, Oubadah weaves threads of sustainability, innovation, family history and cultural richness into a singular vision of handheld fashion. Merging function and heritage with a certain 1970s retro-futuristic alchemy inspired by automotive design, he sculpts canvases meant to inspire and be worn for lifetimes to come.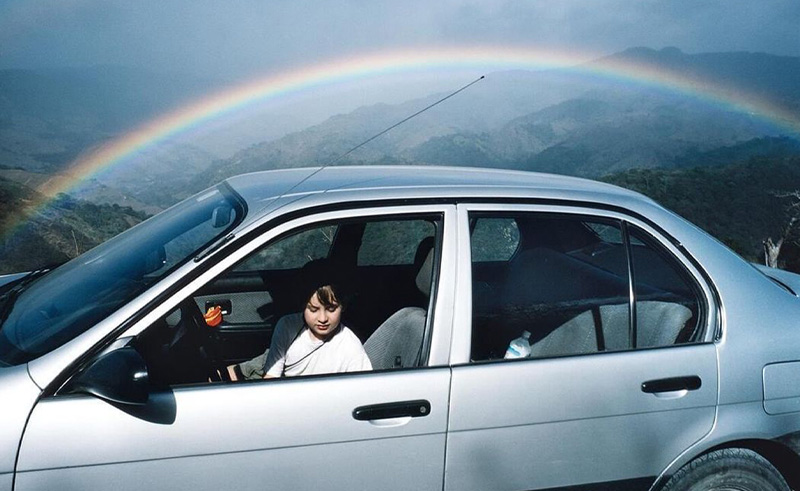 SceneStyled recently had the opportunity of having a virtual sit-down with designer Oubadah Nouktah, catching up with him as he prepares for the final round of Fashion Trust Arabia, of which the designer is a finalist in the accessories category.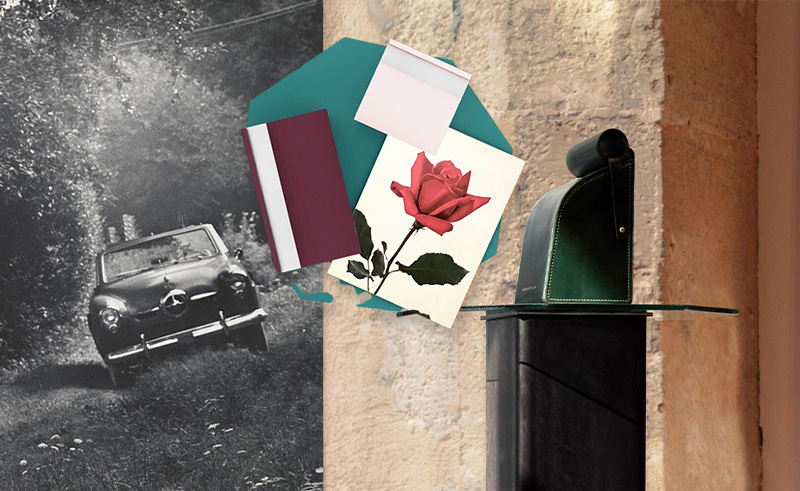 Can you tell us about your early years and how they influenced your creativity?
I was born in Damascus. You can guess the year… it's the same as the release of Michael Jackson's 'Thriller' (laughs). My life started in Syria, and that stayed in my blood, my inspiration. I stayed there until I was nine, when my parents decided to move to Paris. I don't have many memories of my childhood, it's sort of a blackout. When I moved to Paris, there was a switch in my mind like a reset. Everything changed when I went there. What I do remember is mostly my environment, particularly my house, with its interior being an intriguing hybrid of eastern and western influences. I would say the memory gap is like that movie, 'Total Recall'.
When did you first realize your passion for fashion and design?
My inspirations are quite broad. I draw from contemporary art, design and architecture. My love of fashion took root without me even knowing it. Damascus is famous for embroidery. And since my family name, Nouktah, means the point of the stitch, and my family were embroiderers, I chose it as the name of my brand.
Can you describe your evolution from being a young boy to pursuing a career in design and art?
I was a really reserved boy and had a love for interior design. In the '90s, my fascination for design evolved into the world of cars. I started to draw, which revealed this passionate artistic side of me. Watching TV and wanting to escape reality was always part of my inspiration, especially escapism and futurism - I'd spend whole nights watching David Hasslehoff's 'Knight Rider'. I decided to pursue art, yet took that approach through a somewhat different field, graphic design. But my mind was always occupied with car design. My first job was in fashion, working with a sportswear brand as a graphic designer. It allowed me to build my own world, and that's when electronic music was big, influencing graphic design. It was the beginning of Daft Punk, and I was into that interdisciplinary world where all these forms of art just merged with one another.
How did you navigate your education and career path in the art and design industry?
I decided to go back to school, initially focusing on project design and automotive design. Then I shifted to contemporary art, an incredible educational experience that allowed me to explore art on a personal level. It was challenging to find my way in the contemporary art world, but I had an opportunity for an internship in Qatar, my first professional step.
How did you make the leap into the fashion world, and what sparked your interest in leather?
After my graduation, I worked for a luxury brand in Qatar for two years. Initially, I worked on scarves, but I wanted to add my own touch to it, marking my first foray into fashion. This brand also crafted leather boots, which fueled my interest in leather. That year marked the beginning of my fascination with leather. When the company closed, I went to school in Switzerland.
What was the turning point that led to the creation of your own brand, Nouktah?
It was in Switzerland that I discovered my passion for accessories and conceptualised my collection, a blend of my childhood and love for cars. The idea for Nouktah came in 2018 while I was in Switzerland, specifically the concept of the "cabriolet bag," and the brand itself was launched in 2021.
What's the philosophy behind Nouktah, and how does it relate to sustainability and the environment?
Nouktah represents a dream of a positive world, a utopian universe where innovation knows no borders, and unique ideas and contributions are celebrated. My brand embodies a 1970s retro-futuristic style, with two distinctive lines, 'Gesture' and 'Airbag'. Sustainability is at the core of our brand. We upcycle car parts, giving them a new lease on life, transforming mass-market materials into luxurious accessories.
Can you elaborate on your creative process and the inspiration behind your designs?
My inspiration is deeply rooted in my family, with each bag named after a family member. I used to sketch cars and I would feel each sketch exuded a certain character, and I linked those to family members, symbolising unity and my connection to my family. That idea continued over with my bags, with each named after a loved one.
Can you elaborate on your sustainable approach to fashion and your use of car parts in your designs?
Cars are not really great for the environment; they're not quite sustainable. To dream of being an automotive designer is not really the most eco-friendly aspiration, but I decided to walk a line that would have me balance the best of both worlds, selecting and upcycling car parts and giving them a new lease of life. I want to be sustainable.
What inspired you to utilise car parts in your designs, and how do you repurpose them?
My first endeavour utilised an Opel Corsa, a mass-market car quite abundant in Paris. I utilized the steering wheel, the glove box, and even parts of the AC system, and with a lot of trial and error - and a bit of magic - I turned an Opel into a sustainable handheld luxury piece. I then collabed with Toyota. They gave me a Yaris to play with since it's the only one made in Paris, and I made some more magic out of that too. It was quite intimidating working with Toyota, but it was just as exhilarating.
Could you tell me more about your two lines, "Gesture" and "Airbag"?
The 'Gesture' line is inspired by the cabriolet system, specifically the rooftop, and it embodies the concept of movement. 'Airbag', on the other hand, is more of a sculptural piece that reflects my passion for automotive design and art.
How do you balance functionality and aesthetics in your designs?
To me, function comes first, followed by aesthetics. I aim to create accessories that are not only visually pleasing but also highly functional in daily life.
What are your aspirations for the future of Nouktah?
My dream is to grow and live a creative life while changing people's perceptions of functionality, aesthetics, and sustainability. I want to be in control of my ideas and contribute positively to the world.
Can you share your experience with Fashion Trust Arabia and how it has impacted your brand?
Fashion Trust Arabia is giving me an incredible opportunity to grow in the way I want. I believe it's essential for us in the Middle East to showcase our unique flair in the fashion world. Recognition and mentorship are invaluable, and they're helping me build the connections I need as I venture into the commercial aspects of fashion.
What message would you like to convey through Nouktah as a brand?
Nouktah represents a dream of a positive world, a utopian universe where innovation takes charge. A world without borders, where everyone can make a difference with unique ideas and contributions.