Egypt's Stephanie Seeks to Spread Solace With Monochromatic Subtlety
Founded by British-Syrian designer Salwa Mirkhan, Egyptian Label Stephanie has just made its debut with a collection dubbed 'Her'.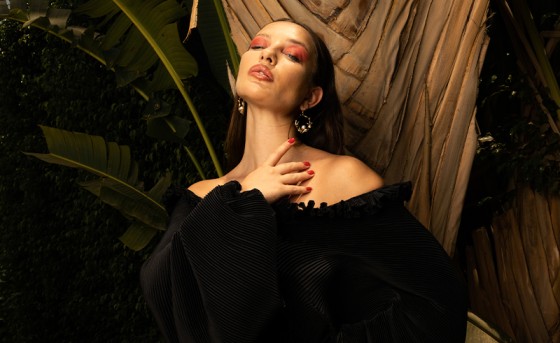 "To best explain my relationship with fashion, I need to explain my relationship with art, and for that, I would have to explain my relationship with myself." - Salwa Mirkhan, Founder Stephanie.
Rays of sunshine, bursts of yellow, and the angelic allure of white; there is a certain charm to monochromatic attire that just simply transcends sartorial eras and fashion fads. Timelessness intertwined with a serene sense of chic nonchalance, a new Egyptian label has just shown up on the horizon, armed with a wardrobe of flowy, vibrant yet subtle, collection of breezy dresses and sensually crafted sets.
Stephanie, founded by British-Syrian designer Salwa Mirkhan, has just made a subtle yet striking debut in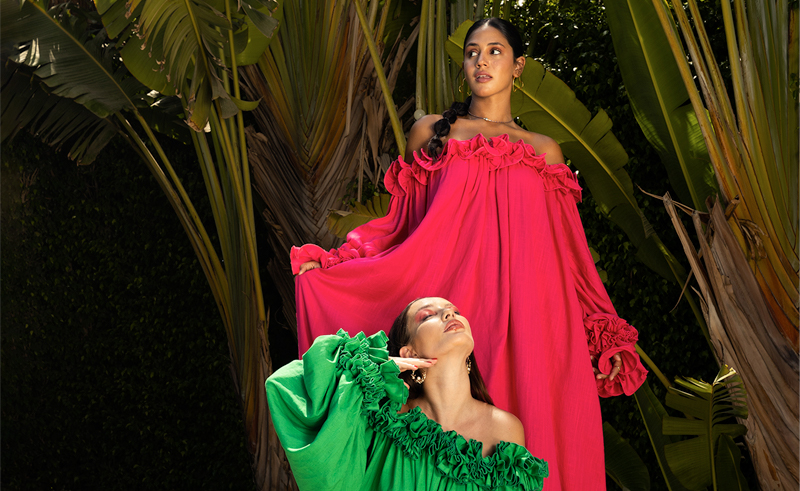 Egypt's fashion scene with their inaugural collection, "Her." Featuring cheerful and relaxed silhouettes evoking a laidback aura, the collection encompasses a series of vibrant creations in shades of fuchsia, emerald, signature white, and other endless hues beaming with vigour.
Yet, beyond Stephanie's simplicity lies a complex tale decades in the making - one that finds its origins in youth, a father's wisdom, a love for colour, and a journey of self-discovery that culminated in the label's creation. Scene Styled virtually sat down with the label's founder, Salwa Mirkhan, as she eloquently and tenderly shared the story behind Stephanie, and all the paths trodden to reach 'her'.
"Life was quite different back in the 60s. At a very young age we were expected to be productive, even as children, which instilled within me a restlessness to create that still echoes within me to this day."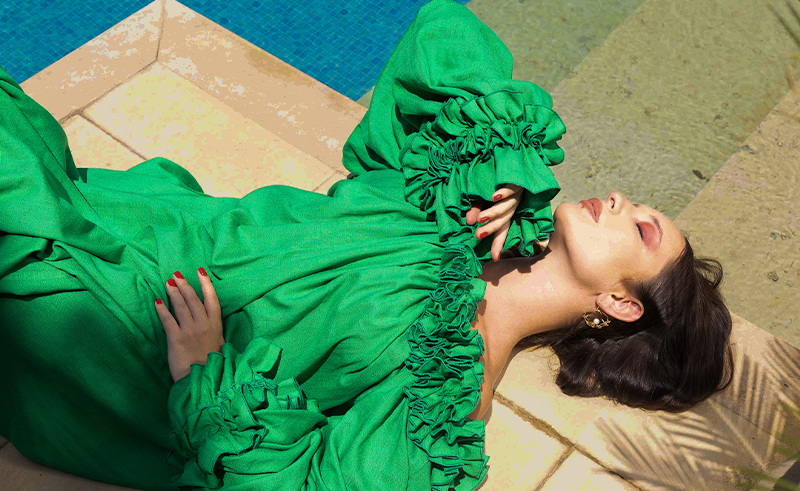 Now living between Cairo and London, Mirkhan's upbringing was one of constant relocations and multicultural exposure. Born in Damascus, Mirkhan found the years taking her across the region, from Syria to Kuwait and later Lebanon. As a young girl in Damascus, the designer's youth was marked by a desire to craft, "It's always been fashion for me since day one; even as a six year old, we had this neighbour who would bring me plastic scraps and I would just craft them into these little baskets - kind of like the old wicker ones."
Enamoured with creation, and the art of crafting beautiful pieces out of what may often be considered scraps, Mirkhan began her journey in sculpting, enlisting the aid of her elder brother who helped, the then young-girl, sell her creations.
"It started with fashion, such a long time ago. It is interesting how I only came back to where I started, in my late fifties. But then it must be true what Picasso says - it does take a long time to become young."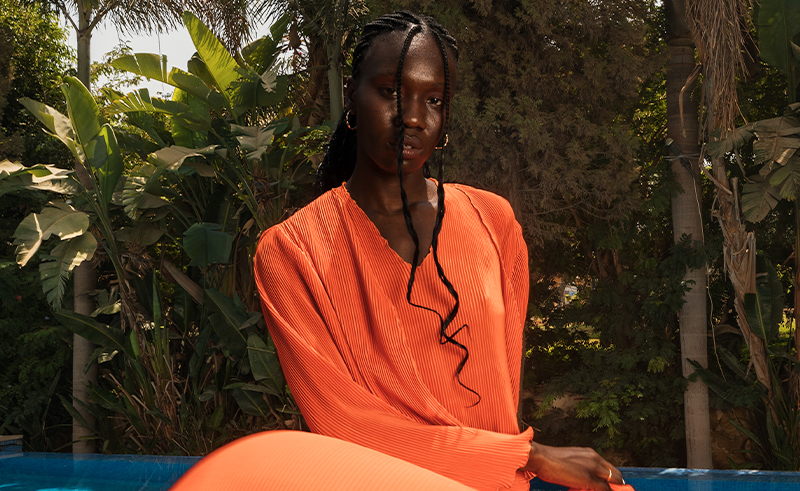 For Mirkhan, a certain lack of familial support at a time when practicality and convention reigned supreme and hindered her creative journey in practice, however, it was the sensibility imparted to her by her father that became the lean through which she was able to navigate her artistic expression. "He was a parvenue in the cultural sense and he always brought back microcosms of his cultural encounters to plant them as seeds in our personal environment, which seemed to expand our walls that might have appeared secluded to the naked eye."
When asked about how she best describes her relationship with fashion, Mirkhan tentatively expressed: "To best explain my relationship with fashion, I need to explain my relationship with art, and for that, I would have to explain my relationship with myself. I inherited my temperament from my father whose ability to allow himself to feel was almost colossal. It is that ability to feel the finer aesthetic of life which allows us to retreat from the banal. It is an antidote to the harsh reality of life. I guess that is what defines my relationship to fashion - a battle against the vile."
Mirkhan's journey began with office jobs and marriage, but her ambition for her children's future pushed her to take charge. Salwa pursued various endeavours throughout various industries and countries, balancing her children's school routines, family life, and work. Eventually, she moved to London with her children and ventured into a nail boutique and Damascene café/deli as a family. The pandemic forced her to start anew, and she considered relocating to Egypt - a contemplation instigated by its rich culture and welcoming atmosphere, especially towards Syrians. Over the past year, Mirkhan has been impressed by how quickly things progress in Egypt and is grateful for her supportive team of women who help bring her ideas to life.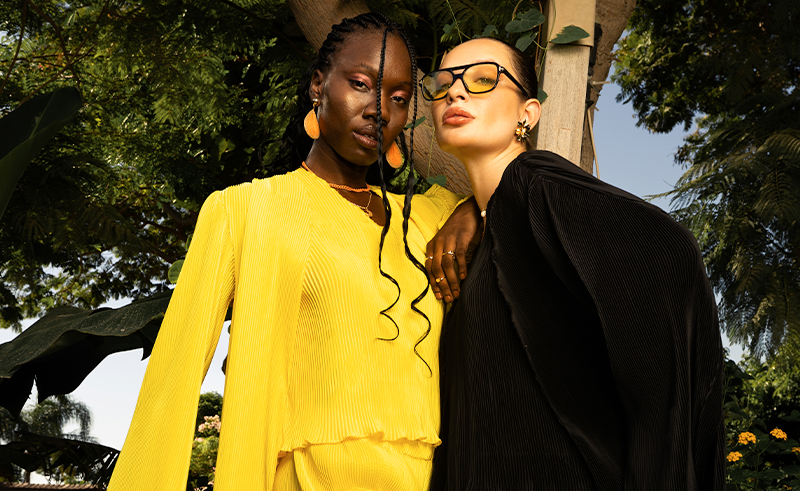 "I came to Egypt wanting to make a name. I always believed that the love of the Egyptian people propels Arabic talent across the Middle East." Shortly after relocating to Cairo, Mirkhan's love for fashion was ignited anew, "there was an 'A-ha' moment when it came to Stephanie - it was the realisation that this is what I've always wanted to do."
Named after Mirkhan's own daughter, Stephanie, In Mirkhan's words, "... is only a simple compliment, for the beautiful complex capacity that is distinctive to women." An ode to simplicity, Stephanie is a projection of Mirkhan's inner self - a calm shield between herself and all the noise in the world that seeks to disturb one's soul.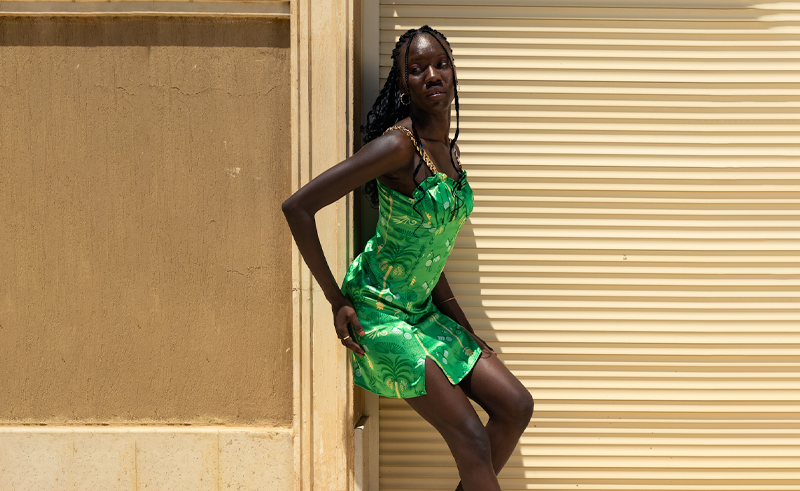 "I find that I am able to impose my inner peace upon my outer reality with an extra layer of tranquillity between myself and the world whenever I put on one of my pieces." With a firm belief in the strength of a single colour, Mirkhan walks the world with an innate power; one that seeps from the colours she dons.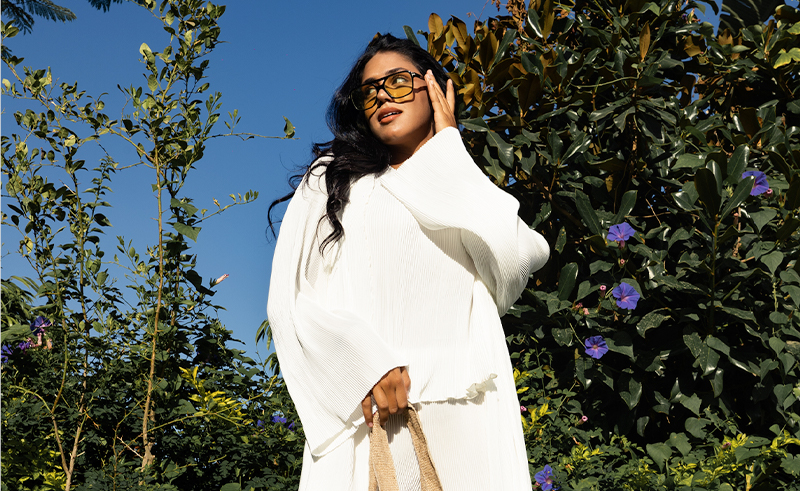 "I believe that Egypt is to play yet another role in being a central hub for Arab talents. Stephanie is one name among a number of exciting and promising names on the scene, across all of the cultural domains from food to music to film to fashion."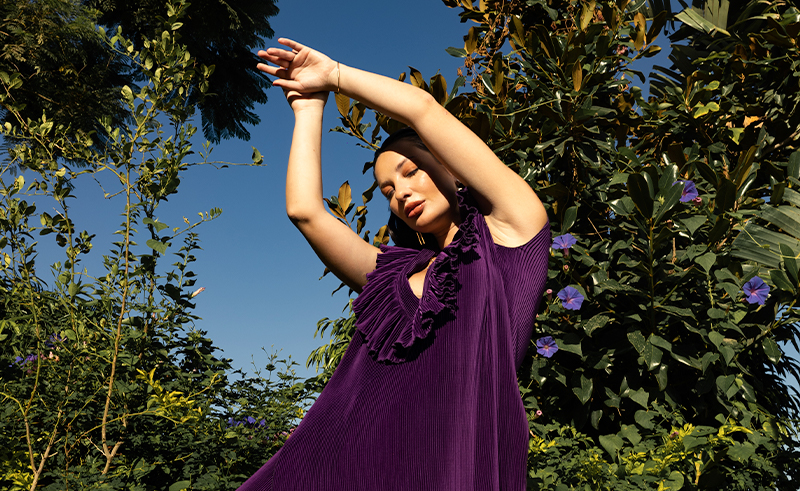 With the guidance of its visionary designer Salwa Mirkhan and her business executive and partner Malak Elgarah, Stephanie is set to steal the scene, one vibrant colour at a time.