Egyptian Label Rigash Collaborates With Shagrha on New Collection
With a minimal palette, clean cuts, and an edge for the environment, Rigash drops their newest collection 'Decay'.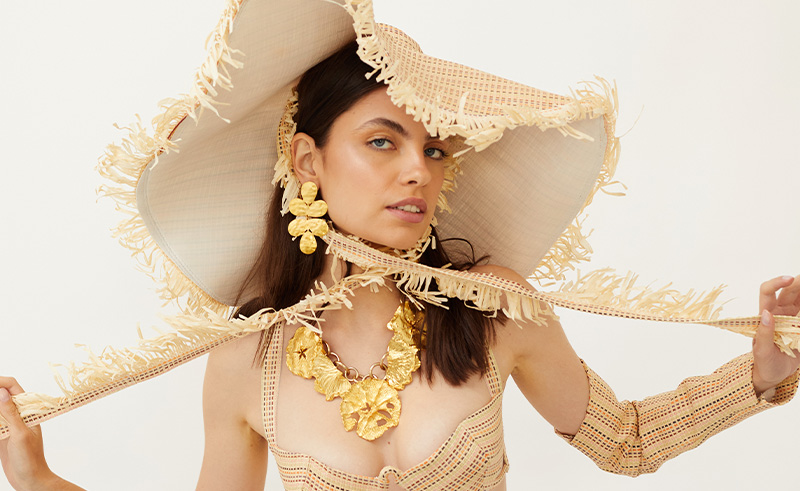 Preserving the fruit of fashion, eco-conscious Egyptian fashion label Rigash has teamed up with Egyptian NGO, Shagrha, to create a sustainable biodegradable collection under the name of Decay; a stunning fusion of contemporary fashion and environmentalism, with a signature minimal palette, subtle intricate patterns, sheer elements, and feathery motifs.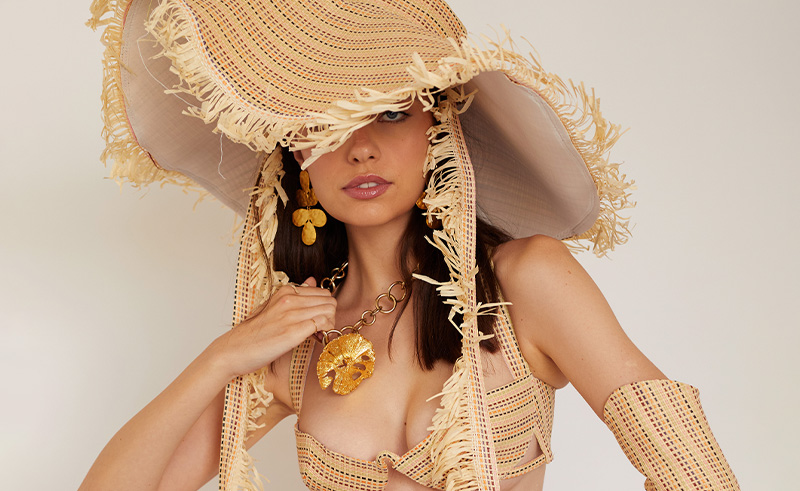 Centered around biodegradation and the impact of plastic on the natural process of decay, Rigash captures the essence of the process through carefully preserving three fruit slices in gold, mimicking the hindering impact of plastic on the natural process.
Through the careful selection of sustainable materials, Rigash aims to shed light and draw attention to environmental degradation and climate change, "The fabrics used for this collection are raffia, cotton poplin, chiffon, and linen. Most of the items in the collection are completely biodegradable. The tags used are made from recycled paper. Orders shipped in a paper bag instead of plastic," Lamia Rady, Founder and Creative Director of Rigash, tells Scene Styled. "We are also collaborating with Shagrha to direct a part of the proceeds of this collection to plant a tree in our clients' names," Rady adds, communicating her genuine desire to keep our planet green one outfit at a time.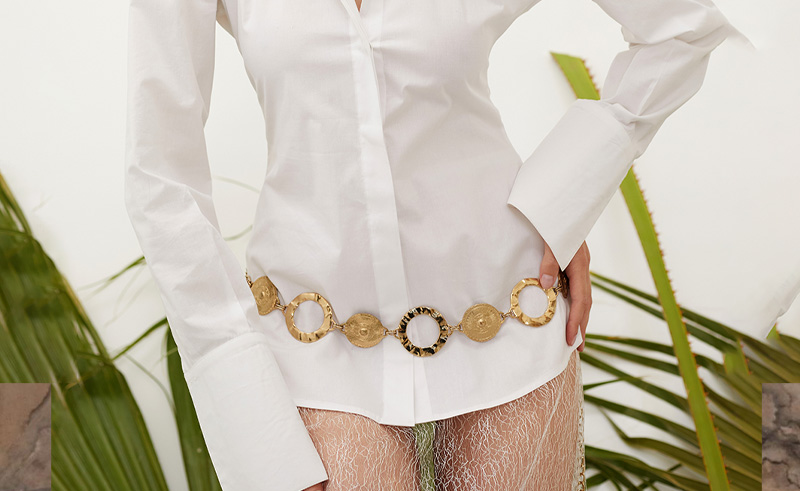 Having launched in 2020, Rigash continues to experiment with form and texture, maintaining a minimalist aesthetic that exudes simplicity and calmness. Rigash is also no stranger to the global fashion scene, having been spotted on regional celebrities and global superstars alike including Ariana Grande, Shay Mitchell, Becky G and Anastasia Karanikolaou (Stassie Baby).