From Paris with Love: French Brand Maje Opens First Store in Cairo
Located in Mall of Arabia, Maje's first Cairo store is lined with silk-like promises of Parisienne artistry.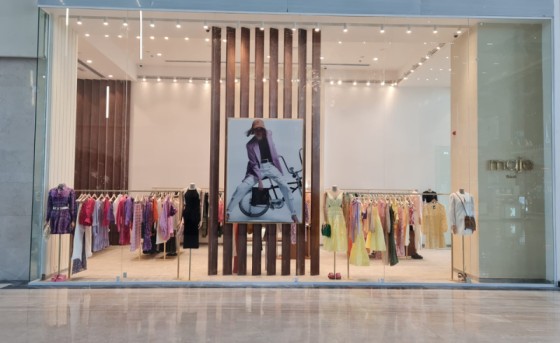 At some point in time, winding Parisienne roads knew no shortage of luxury fashion houses. Saint-Honoré bore witness to the rise of Chanel, and Avenue Montaigne played host to limited edition Lady Dior bags. The fascination with well-crafted clothing and embossed leather trickled its way to mainstream fashion, fuelling movements, replicas and eventuating in the birth of high street stores. That said, certain fissures incurred that created very discernible market gaps. Where does one go when they require high-quality clothing that minimally engages with fast-fashion fads? When luxury is growing more and more inaccessible everyday, how can one tap into the realm of ready-to-wear without forgoing their life savings?
In 1998, those same questions inevitably plagued French fashion designer Judith Milgrom. 'An Affirmation of femininity', Parisienne brand Maje was bred as a means to embody the freedom of fashion as high-end would have it - uncompromised. 25 years, 40 global branches and 620 points of sale later, Maje's ethos, bold yet delicate colourways, timeless garments and statement accessories have sewn their way into Egypt with a debut store in Cairo's Mall of Arabia. Marking a seamless transition into accessible luxury, Maje's first Cairo store is lined with silk-like promises of Parisienne artistry.
With creativity being the brand's driving force, Maje has managed, in its most deconstructed form, to introduce people to the notion of fashionable investment pieces. What started as a family's foray into a complex industry gap, has grown to encompass urban clothing pieces, delicate silhouettes, bold prints and a signature fringe crossbody bag aptly named 'M'. Understated yet glamorous, Maje's garments impose modern twists on traditional clothing pieces, outerwear can be seen taking on a grungier aesthetic, whilst formal attire is injected with elegant ruching. Think evening dresses, harem trousers and silk printed tops that blur the lines between contemporary and classic.