Korean Label fffpostalservice Drops Egypt-Inspired Scarab Collection
From Korea's Seoul all the way to Giza's soul.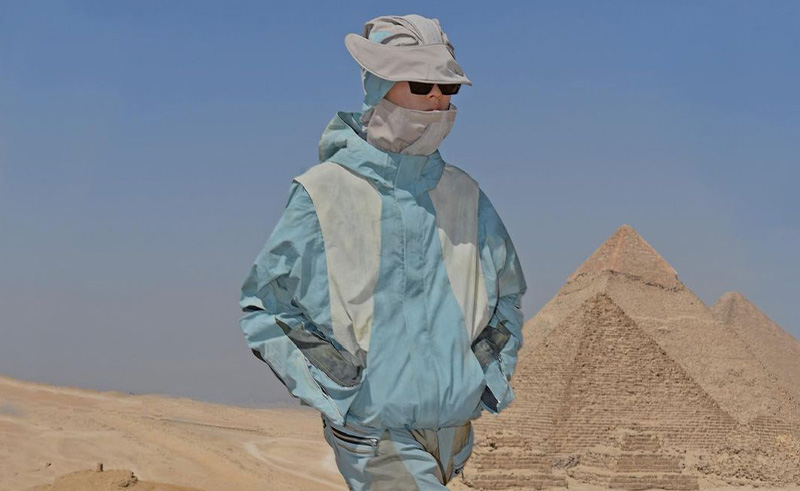 Donning beige flare cargos with artful panel constructions and black balaclavas to shield themselves from Giza's unforgiving sun, Korean label fffpostalservice embarked on a captivating photo shoot for their upcoming Fall/Winter 2023 collection aptly named Scarab, drawing inspiration from the realms of fantasy films.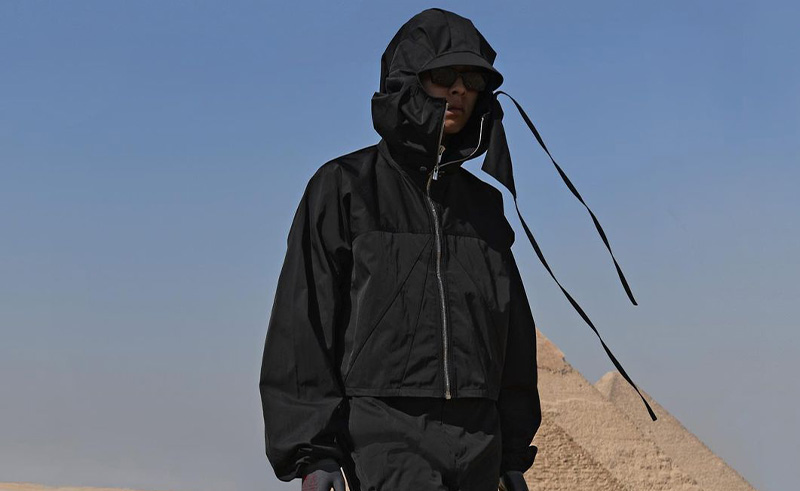 Scarab presents a striking fusion of epochs, seamlessly merging contemporary fashion, futuristic visions, and a touch of military influence. The collection features parachute jackets with stand collars, exuding an air of adventure, while sand-colored flared cargo pants adorned with subtle blue stripes evoke the serene hues of a desert oasis. Each piece showcases intricate technical details, forging a path for bold and audacious fashion statements.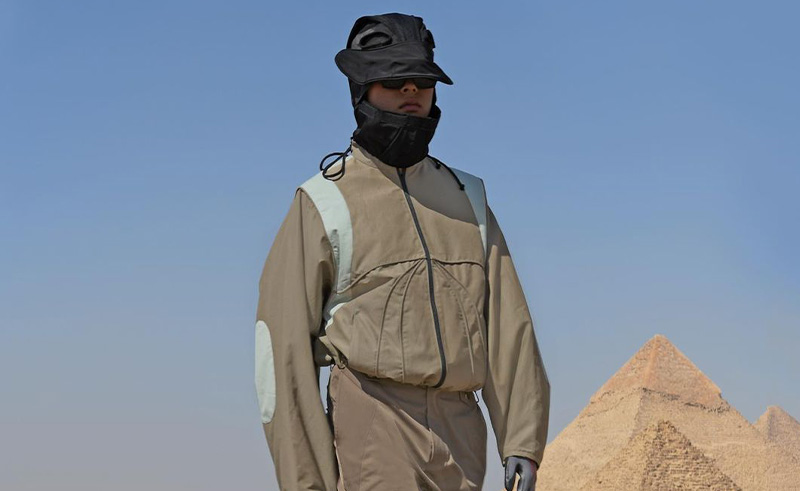 Fffpostalservice, rooted in Seoul, Korea, proudly embraces its identity as a 'never-ending sci-fi motion picture' ready-to-wear label. The brand skillfully blends avant-garde aesthetics with practicality, seamlessly weaving fantasy into wearable fashion that captivates the imagination.