Monochrome Monday: The Burnt Orange Edition
Burn, baby, burn. This fiery hue has smouldered through history styles.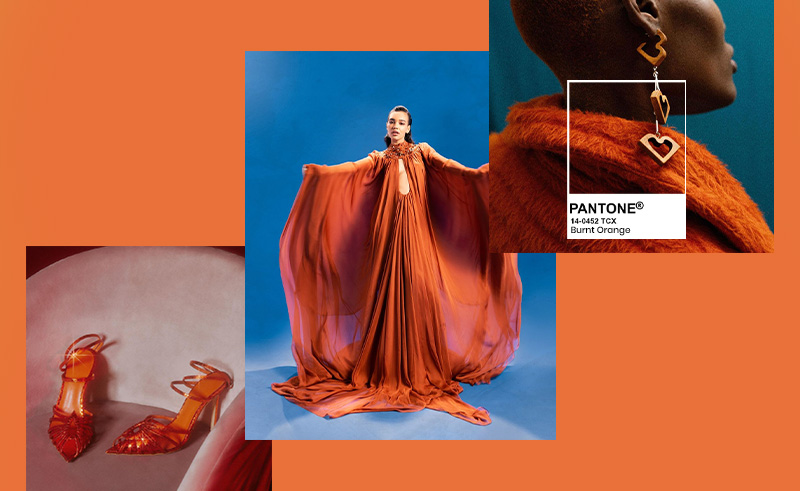 Between red and amber lies a hue that has captivated cultures across lands and epochs - the enchanting shade of burnt orange. Like a flickering flame, this vivid colour has danced through history, igniting runways, artworks, and landscapes with fiery mystique. From its roots in mediaeval times to revolutionising 1970s street style, burnt orange has shown its staying power time and time again.
In recent decades, the hippies were bewitched, adorning themselves head to toe in its blazing colours as a symbol of anti-establishment spirit. The 70s, 80s and 90s saw burnt orange cast its passionate spell on the runways of powerhouses like YSL, Dolce & Gabbana and Tommy Hilfiger. It smouldered on everything from preppy sweater sets to ruched maxi dresses. In recent years, fashion giants like Gucci and Michael Kors among others continue igniting their collections with its arresting warmth.
Whether flickering in a mediaeval chapel or roaring down a modern catwalk, burnt orange has proven itself a phoenix. A colour intrinsically linked to heritage, vibrancy and natural beauty, its flames continue to captivate fashion history to come.
This week's curation is a celebration of the hue, from flowing silhouettes that dance like eternal flames to ember-esque handhelds.
Shahira Lasheen
Beaded High-Neck Long Dress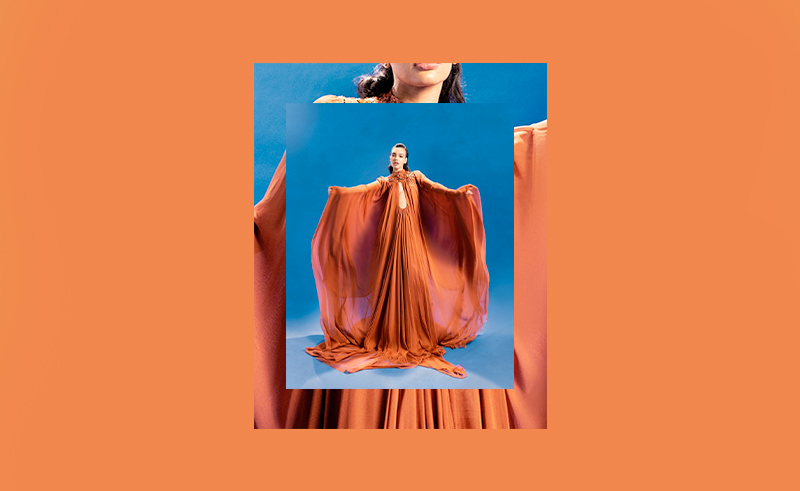 Wholly regal and exuding grace, Shahira Lasheen's Beaded High-Neck Long Dress is a masterclass in opulent and painstakingly precise tailoring.
Giae
KAREN Midi Dress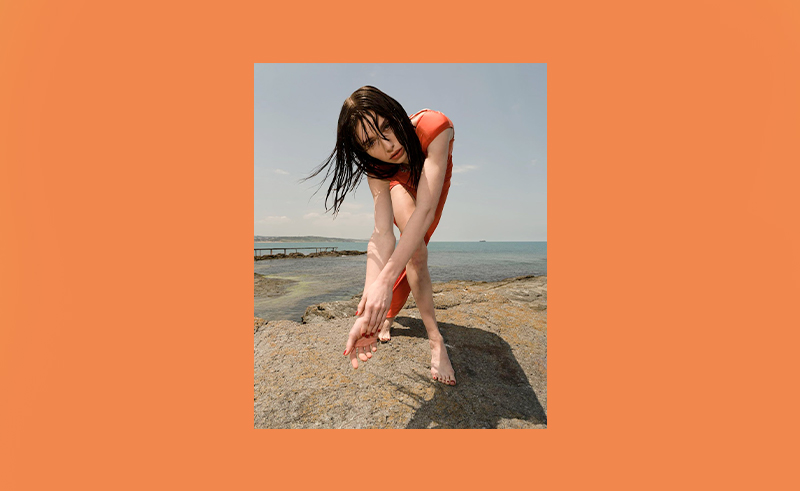 Simple yet captivating with its hue, Turkish label Giae's KAREN Midi Dress is as versatile as the hue itself.
Reem Acra
Goddess Look 3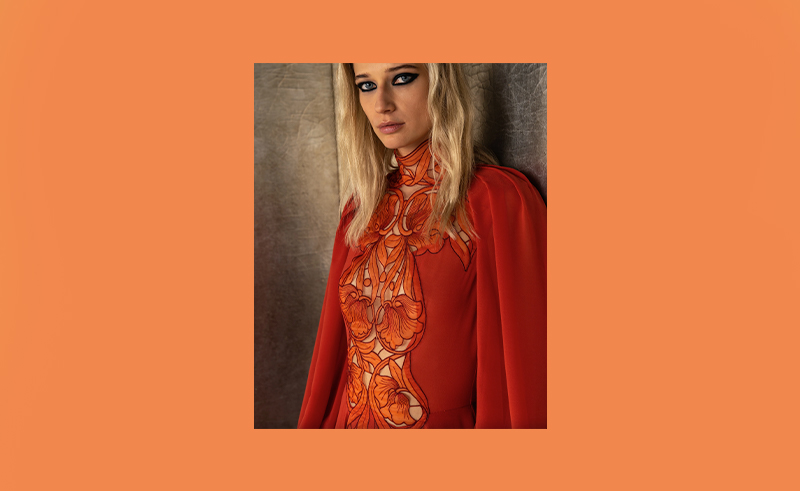 Exuding an air of the divine, Reem Acra's orange Goddess look is the sartorial recreation of a church stained glass window at sunset.
Okhtein
The Soirée Clutch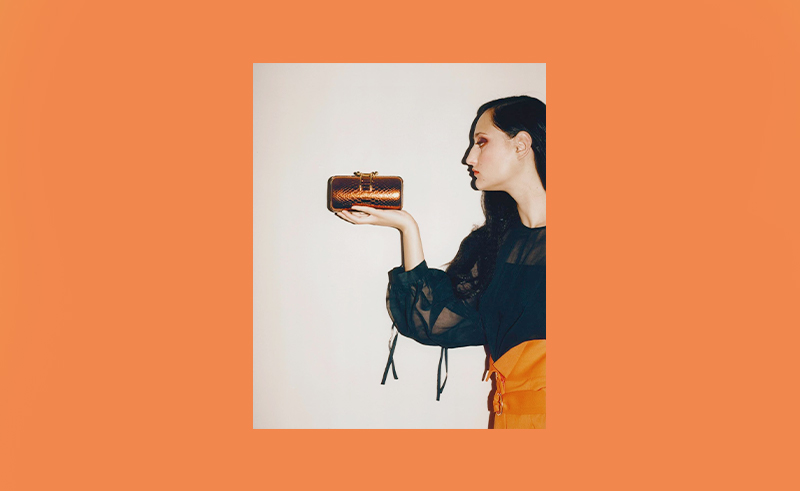 A redesign of their signature Felucca clutch, Okhtein's Soirée clutch is finely crafted to create a striking piece that exudes strength and femininity.
Elbe
The Paysage Earrings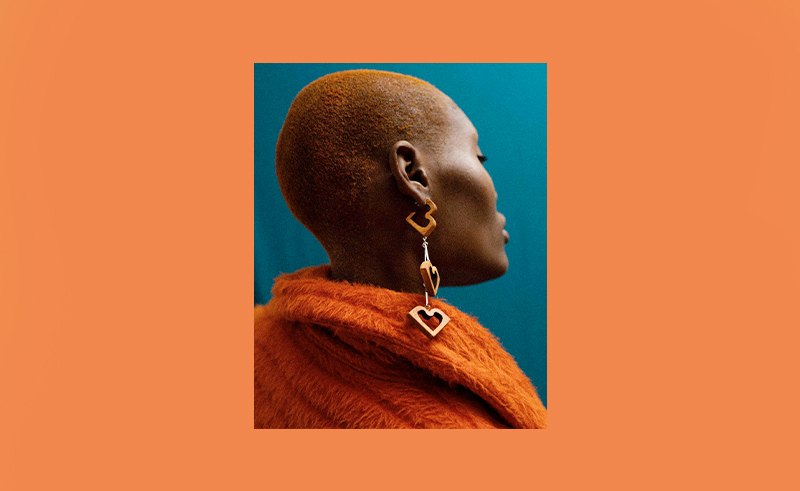 Subtle and simple, Elbe's Paysage earrings are the perfect complement to a monochromatic, sunset-adjacent look.
Harith Hashim
Python Stiletto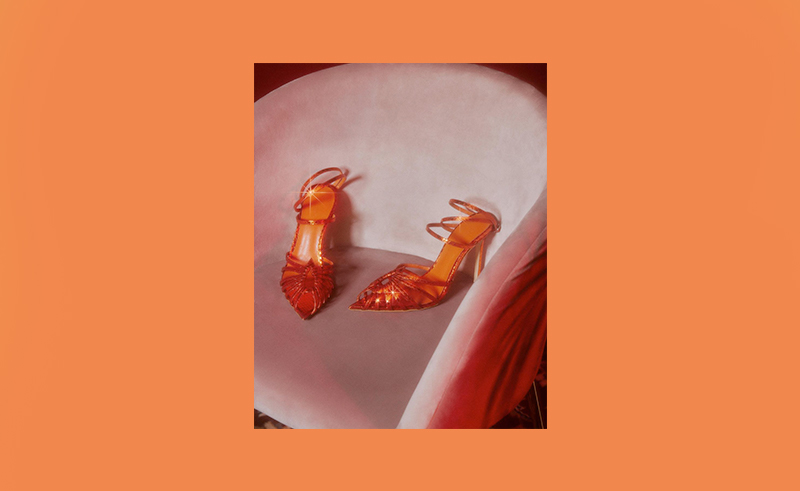 Shimmering like pieces of ember, Harith Hashim's Python Stilettos just speak to the (sole).
Krikor Jabotian
Kaftan Dress in Blood Orange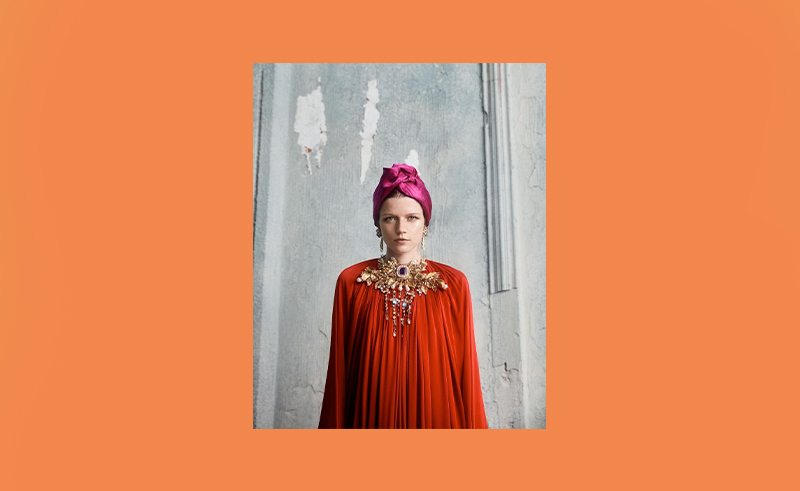 With flowing sleeves and elongated cuffs, Krikor Jabotian's Kaftan Dress dances like sunset-hued flames.
Second Chance
Voyage En Orient SS23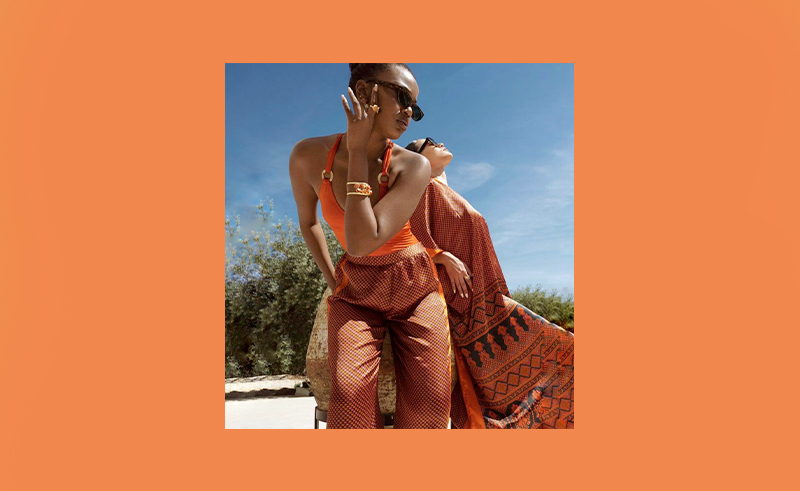 Reminiscent of golden sunsets, Hend Sabry's Second Chance's Voyage En Orient is a bright boho explosion of colour in mesmerising print.
Amany El Cherif
The Socialite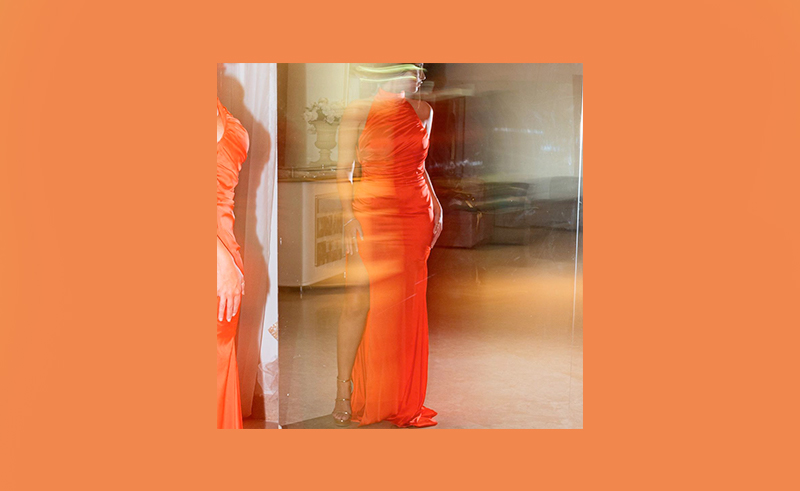 Chic and classic, Amany El Cherif's The Socialite breathes life into an age-old soirée silhouette.