Rising Out of Rural Roots: Designer Ahmad Abdullatif's Fashion Journey
Hailing from Akkar, North Lebanon, Ahmad Abdullatif's conceptual collections marry art with accessibility.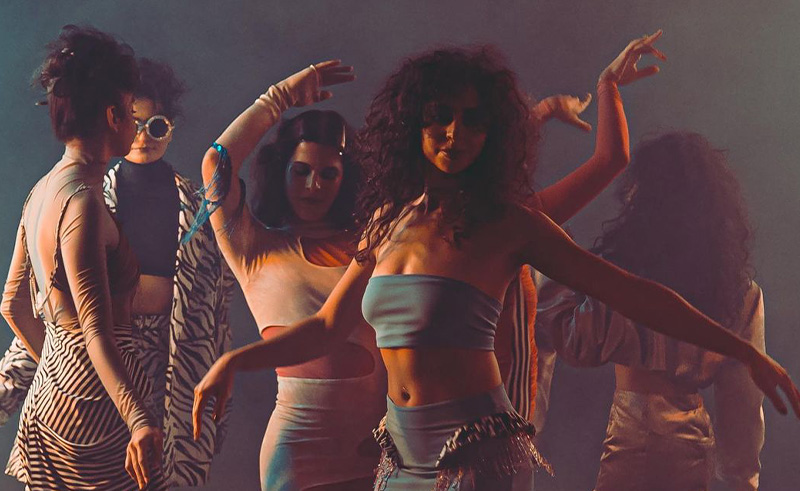 "You can be a designer who wants to make money, or a designer that wants to make art - they're two separate things. My ideal vision is to create affordable pieces that celebrate art, convey a message, and are both practical and ethical."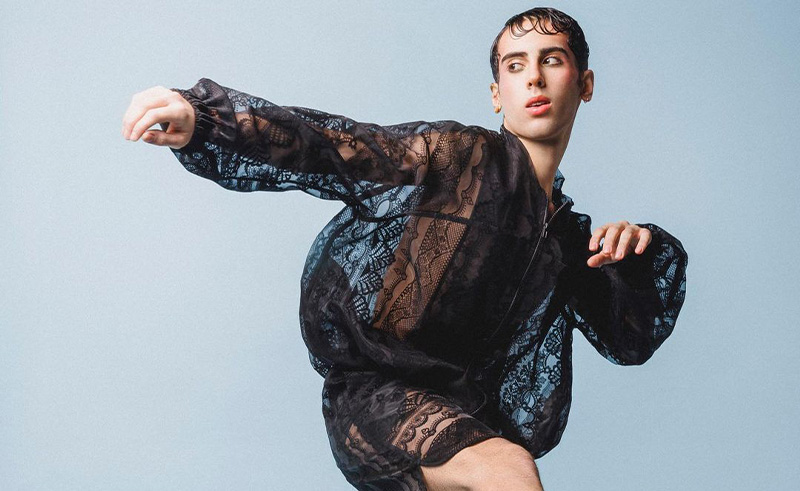 Growing up in a small rural village in northern Lebanon, pursuing a career in fashion was far from the expected path for Ahmad Abdullatif. As he shares with SceneStyled, "where I'm from in North Lebanon, Akkar, they don't really care about fashion or art—it's a very simple environment."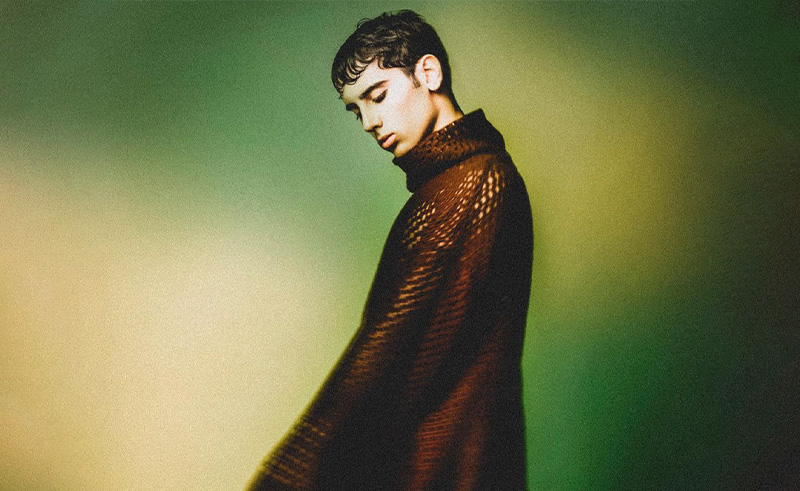 Yet from a young age, Abdullatif had a fascination with fashion. "Ever since I was 10 years old, there was something inside me," he recalls. While his peers were uninterested, he would experiment by playing with his family's clothes and watching international fashion shows on television. As a teen, he started an Instagram account dedicated to showcasing Arab designers and his growing passion.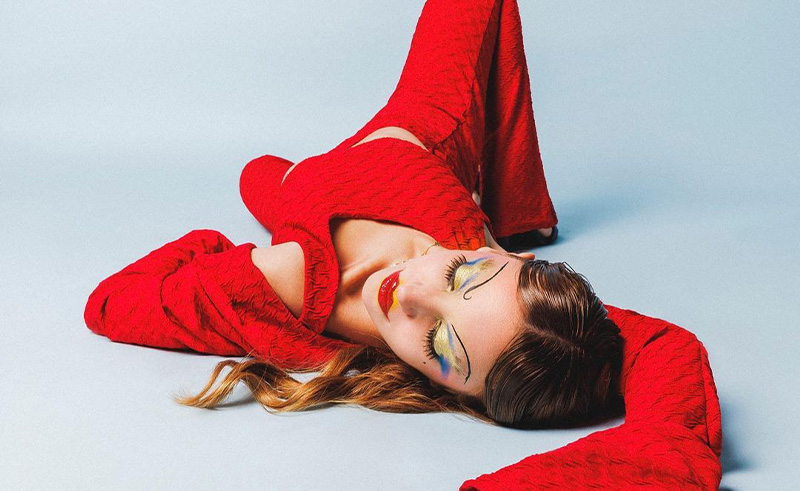 This led Abdullatif to discover the demanding yet creative culture at Creative Space Beirut "I was led to CSB school of design and it provided such hands-on experience in constant contact with the industry," he states. Under the guidance of professors, he learned how to balance his innate creativity with the business demands of the fashion world.
Graduating with these practical skills, Abdullatif debuted his 'Façade' collection, which explored societal pressures and social media use. The theme hit close to home—growing up, he struggled with others' limited visions for his future. But through CSB, he found like-minded peers who supported his ambitions. "It was a family—you feel backed up by people," Abdullatif gratefully notes.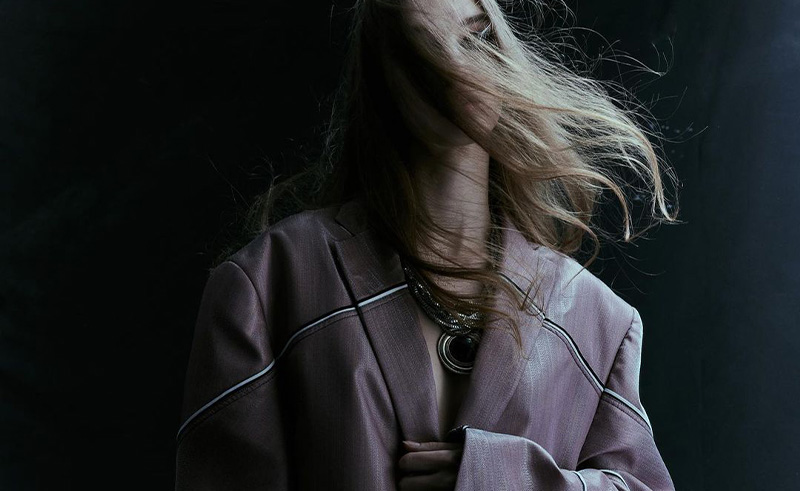 In the years since, the young designer has continued crafting conceptual collections that marry art with accessibility. His 'Hafla' line aimed to spread positivity after lockdowns, taking 70s- club culture as inspiration. For an earlier collection, Abdullatif collaborated with sustainable label Roni Hellou for the eco-friendly 'Caméléonne'.
Ahmad Abdullatif's design philosophy is defined by an expressive and audacious aesthetic that defies the boundaries of contemporary fashion. His creative process revolves around the innovative use of reflective fabrics such as organza and sequins, resulting in modern silhouettes that feature daring cutouts and unexpected embellishments.
Central to Abdullatif's distinctive style are his signature elements, notably spiral-shaped sleeves and dramatic pleated collars, which inject a sense of intrigue into otherwise clean and sleek lines. His garments seamlessly blend intricate patterns, such as swirling zebra prints, with delicate lace inserts, creating a captivating interplay of textures and tactile contrast.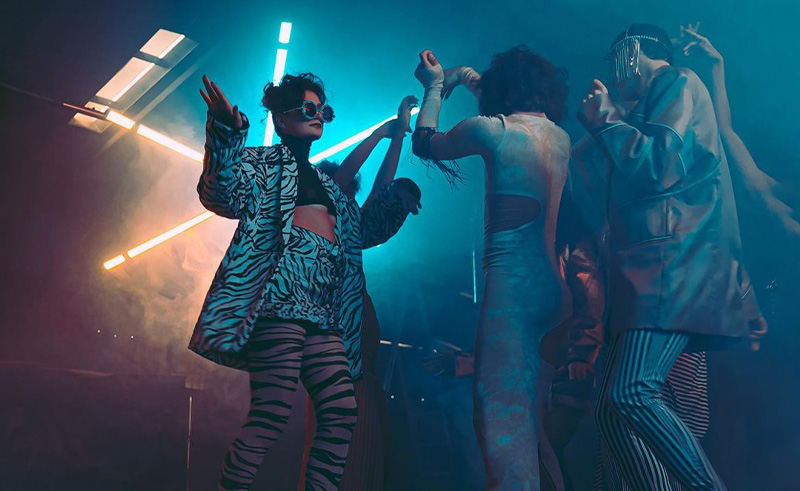 Fringe serves as another hallmark decorative element in Ahmad Abdullatif's creations, adding a dynamic and fluid dimension as it sways and embellishes hems. Through his experimental approach to textures, prints, draping, and structural elements, each of his pieces narrates a compelling story of self-expression. His most recent endeavor 'Hafla' ignited the runway with eighties-tinged euphoria. Organza and sequin fringe swayed on airy silhouettes reminiscent of the disco era.
As a self-proclaimed newcomer still finding his path, Abdullatif views the industry as both financially taxing yet fulfilling. "It's a scary field," he acknowledges. But his rural roots continue shaping his vision—he hopes to make impactful designs available even in his home region. "My ideal is to create practical, affordable pieces with message and art, catered to the place I'm from."
When asked how he might develop, Abdullatif remains optimistic. While still testing the waters professionally, his curious mind and kind spirit shine through. Through hard work and creativity guided by a love for the craft, Abdullatif is slowly leaving his unique influence on Lebanon's ever-evolving (and ever-changing) fashion scene.