Clinique La Prairie Health Resort Announced as First Hotel in AMAALA
AMAALA, the world's most comprehensive wellness retreat, has named Clinique La Prairie as its first integrated resort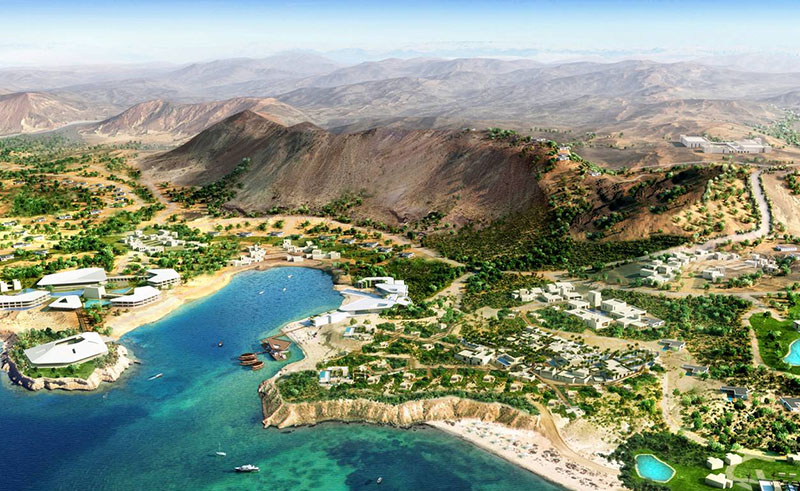 The leading longevity clinic and wellness brand, Clinique La Prairie, has just been revealed as the first hotel to open its doors at the global wellness ultra-luxury town of AMAALA.
This comes as Red Sea Global (RSG) and Clinique La Prairie announced their partnership to develop a high-end health resort powered entirely by renewable energy in the megaproject AMAALA along the northwest coastline of Saudi Arabia.
Stretching out across an expansive 36,115 sqm at AMAALA's Triple Bay hub, the Clinique La Prairie Health Resort will be made up of 13 villas as well as 52 rooms and suites. The resort will welcome guests into its central 'Longevity Plaza,' leading to four areas that are each dedicated to one of the four pillars of the Clinique's philosophy: medical care, nutrition, movement and wellbeing.
Each section will offer a range of facilities and activities that are powered by cutting-edge technologies. Their trailblazing approach will fuse wellbeing with preventative medicine, genetics and epigenetics, with lifestyle and nutrition plans founded on the latest robust scientific research. The 'CLP Longevity Method' will tailor itineraries to each guest, promising transformative and highly-personalised stays starting from one week long and ranging much longer.
The resort will also boast state-of-the-art features such as a diagnostic lab, museum, beach club, workshop, training rooms, private dining space and cooking school.
"Clinique La Prairie's world-renowned facilities and health and wellness experiences, set against Saudi Arabia's extraordinary natural landscapes, will take our visitors on transformative personal journeys inspired by arts, wellness, and the purity of the Red Sea,", John Pagano, the Group CEO of RSG, tells SceneNowSaudi. "The resort's subtle beauty – a product of Islamic architecture and modern craftsmanship – will deliver a serene place in which to unwind, meditate and rejuvenate."
Designed to evolve and re-conceptualise the very essence of luxury travel, AMAALA is designed to become a global wellness destination that introduces transformative personal journeys inspired by wellness, arts, culture and purity of the Red Sea.