Hasbro Brings World's First Play-Doh Themed Centres to KSA
Toy giant Hasbro is bringing eight of the world's first Play-Doh themed entertainment centres to Saudi Arabia.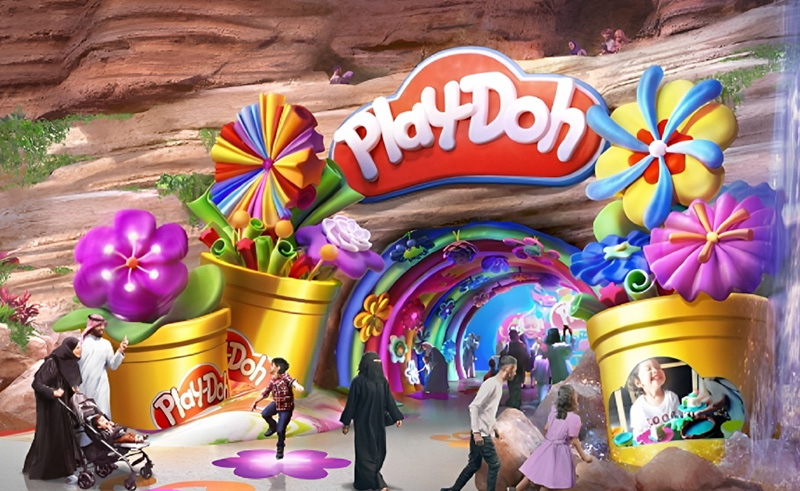 Toy giant Hasbro Inc. is teaming up with Saudi Entertainment Ventures (SEVEN) to create the world's first Play-Doh themed entertainment centres in Saudi Arabia.
Whether you're a hardcore fan of these iconic childhood playthings, or if you were the kind of kid who just liked to 'pretend' to eat them, the Play-Doh entertainment centres will bring the full Play-Doh experience to the kingdom. The centres will feature multi-level playscapes, sensory discovery activity spaces and creativity stations, while a chill cafe spot will afford adults with the opportunity to relax while their kids get their hands dirty. Additionally, there will be a special area dedicated to hosting cute events and parties for children.
Owned by the Public Investment Fund, SEVEN will foster eight of these centres with production agency Thinkwell Group over the next ten years. This is just a part of the many investments that SEVEN has made in the Kingdom's entertainment sector, with $13.3 billion put into 21 other entertainment destinations.