Robots Are Now Serving Pilgrims at the Grand Mosque in Mecca
The Grand Mosque is receiving some new upgrades, from helpful smart apps to robots that cleans Zamzam water.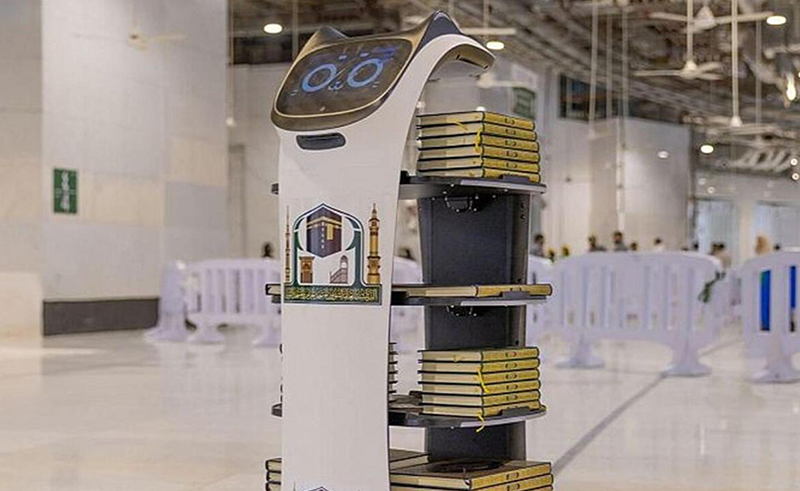 The Saudi government has announced that they will be implementing a series of high tech upgrades - including smart apps and robots! - at the Grand Mosque in Mecca.
More specifically, 70 electronic services, nine smart apps, and various robots will be deployed to streamline and enhance the journey for tourists and pilgrims.
A number of the new services are designed to help visitors and pilgrims with queries about i'tikaaf, a Muslim ritual where pilgrims spend a specified number of days in a mosque. There will be 100 doctors available around the clock at the i'tikaaf zones to ensure everyone's health and safety.
Robots will also help keep the water clean and scented, and produce 500,000 litres of Zamzam water daily, which will be available for consumption in jars placed on walls and hallways, ensured safe by checks and balances.
Back in September 2022, a robot had been deployed at the Grand Mosque to recite the Quran, sermons, and the call to prayer (Adhan). Sheikh Abdul Rahman Al-Sudais, General President of the Two Holy Mosques, said that the robot is part of a project called "smart campus" to assist visitors to the holy mosques as much as possible.