Cannes 2023: In Conversation With Egyptian Filmmaker Jad Chahine
Jad Chahine speaks with us on being selected for Cannes Film Festival's La Cinef with his new short, 'The Call of the Brook'.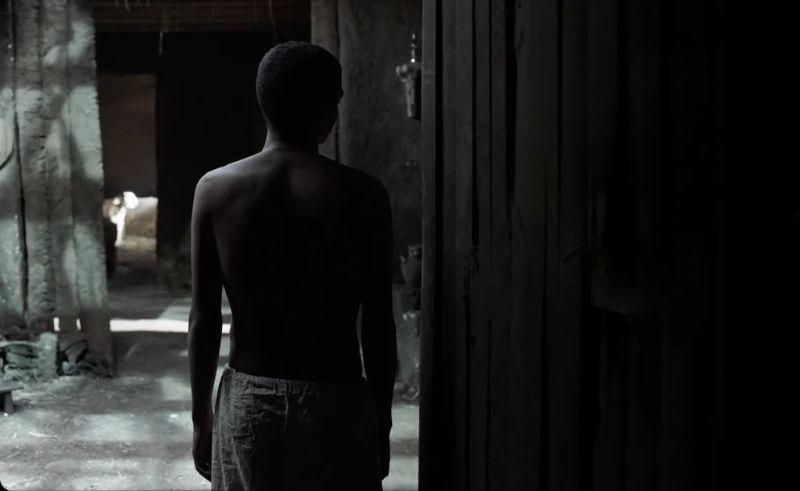 With an undying love for Upper Egypt and a mystical experience that drew him to come back for more, Egyptian filmmaker Jad Chahine took a piece of the Southern governorates' mysticism to the South of France. The 26-year-old's horror short film 'The Call of the Brook' was selected for the 76th edition of Cannes Film Festival's Le Cinef section, making it the first Egyptian film to be selected in this category in a decade.
Long before he became a professional filmmaker, Chahine had always been - in his own words - "playing" with his camera, pursuing shoots with passion and curiosity. His fascination with the craft eventually led him to pursue his studies at the High Cinema Institute in Cairo, and work alongside the likes of director Yousry Nasrallah.
Chahine's latest short is based on a monstrous figure known as El Nadaha, which means 'The Caller' in English. According to Upper Egyptian folklore, this mysterious feminine presence calls out to men, seducing them with just her voice. Once they are ensnared, El Nadaha urges them to wander listlessly towards the Nile, where they would never be seen again.
The film, however, strays from traditional takes on the monster and manages to portray its looming presence through the central mother-son relationship, with a gripping storyline that leaves viewers wondering who the real threat is.
We caught up with Chahine between his Cannes red carpet appearances, where he gave us some insight into the making behind his film, his future aspirations, and the challenges of filming everything in just one day.
Where did the concept for 'The Call of the Brook' come from?
I was working on a different project as Casting Director, during which I spent 10 days in Upper Egypt. I think something magical happened to me there. Maybe I got poisoned by the beauty there, the folktales and the sense of mystery. There's a kind of roughness and wildness to the space. It was something mystical, like the story of my film.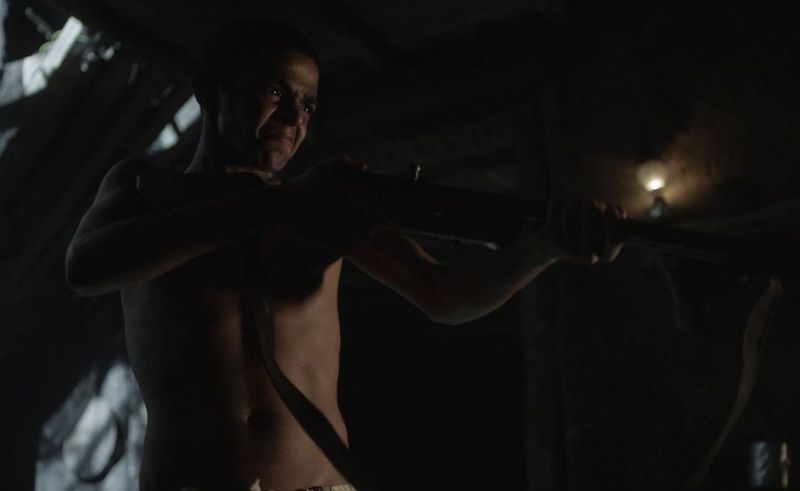 The film explores superstitious beliefs and mysticism. Can you tell us a bit about that?
Thank you so much for this question! When people talk about 'El Nadaha', they only remember the horror side. To me, there is a sexy side to the story. She is a beautiful woman and she is only killing men. She's not like witches who want to stay young and beautiful by killing babies, for example. Instead, she kills men without a reason. But I think I know the reason, and that's going to be central to my next feature film.
The casting choices with all three actors were very interesting, especially since the film isn't driven by dialogue. What was that process like?
They are an amazing cast. We had so so many rehearsals and meetings, and their talent just left me in awe. Unfortunately, due to financial limitations, we had to shoot the film in one day. They really stepped up and helped make that happen.
The colours and the location present Upper Egypt in a very new light. How did you go about creating this distinct visual identity?
I was creating a world of my own, a world with a specific atmosphere and mise-en-scène. Of course, an integral aspect of that is the lighting, and I can't talk about lighting without mentioning our amazing Director of Photography, Adham Khaled, who is incredibly talented and worked alongside me to achieve this vision.
The visual identity I think comes from the roughness of the film itself and the story. I was definitely also inspired by pioneering Egyptian painters like Abdel-Hadi el Gazzar, and Egyptian directors like Shadi Abdel Salam and Radwan el Kashif.
How do you feel about directing the first Egyptian film to be selected in Cannes's La Cinef section in 10 years?
I'm looking forward to setting even more precedents! I want my next project to be the first Egyptian Palm d'Or winner, or maybe even the first Egyptian Oscar winner. The sky's the limit.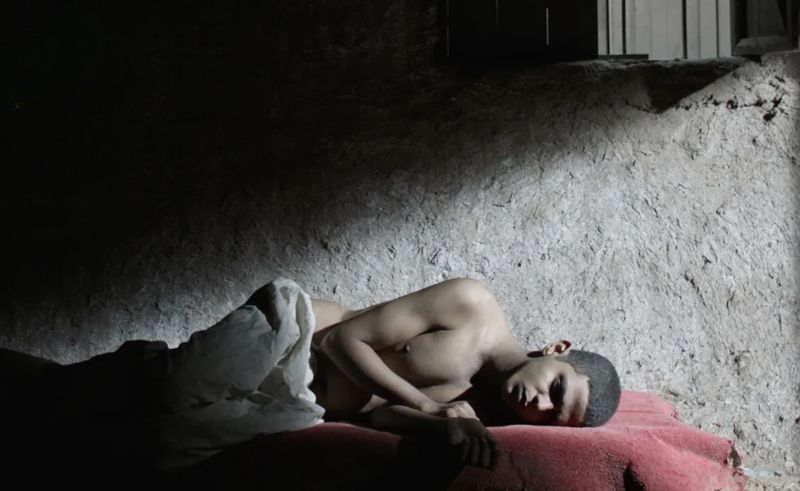 How was the film received in Cannes, and did you anticipate its selection?
Yes, honestly, I thought that they would select the film. The reaction has been overwhelming so far. People came to me after the screening eager to ask questions and talk about the elements they loved, and I was honoured to engage in so many eye-opening conversations.
Horror in Egypt is an overlooked genre to an extent. How has tackling this theme been like for you?
When people talk about horror they mostly think about jump scares. To me, horror is something else. The horror I want to create and the horror I tried to channel through 'The Call of the Brook', and through my upcoming feature film, is the horror that comes from within the characters. Think about how cats sometimes kill their babies to protect them, for example. Horror comes from how regular people try to protect themselves, and the unexpected ways they show love and protection.