Creative Industry Summit Hosts 'Ramadan Awards' Ceremony on May 30th
Over 80,000 votes have already been cast in support of the best Ramadan series and ads this Ramadan season.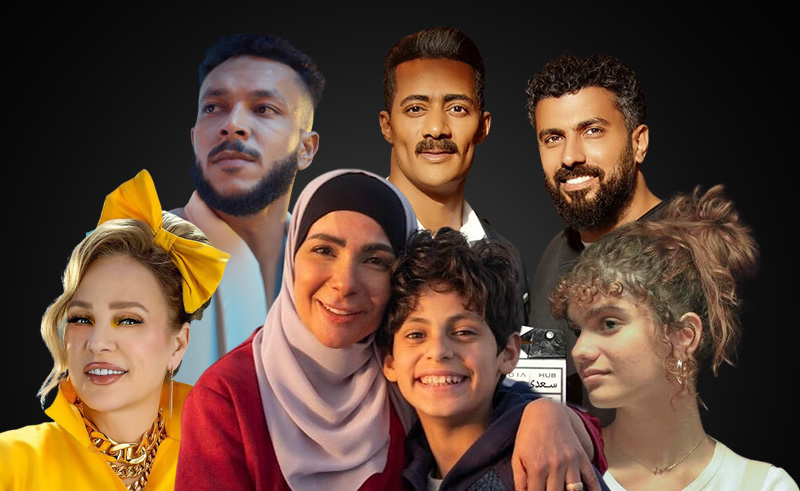 The holy month of Ramadan has traditionally become a period in which the country's greatest creatives and storytellers inventors take over Egyptian television with gut-wrenching series and unskippable ads that we all unashamedly sing along with. And as per Ramadan tradition, every ezouma turns into a debate surrounding the best television series or the most captivating rising actor.
Here to settle the score is the inaugural edition of the 'Ramadan Awards' by the Creative Industry Summit, which will honour some of the season's most impactful releases with an awards ceremony on May 30th.
"This season we witnessed an abundance of stories, from hilarious comedies to crushing tragedies," Mai Salama, co-founder of Creative Industry Summit tells CairoScene. "Ramadan especially is a pivotal cultural moment, and we felt like the countless sleepless nights going into bringing to life diverse visions deserve to be celebrated."
The awards ceremony will celebrate audience picks for the season, as all the winners will be selected through public polls. Every level of production will be spotlighted across the 30 awards, from on-screen stars to behind-the-scenes masterminds. Over 80,000 votes have already sprung in so far; if you're looking to join the conversation and cast a vote of your own, be sure to check out the Creative Industry Summit's website for more details.