Egyptian Director Amr Salama Joins Jury of Emmy International Awards
The acclaimed director is known for 'Zay El Naharda' (2008), 'Sheikh Jackson' (2017) and 'Ma Wara' Al-Tabi'a' (2020).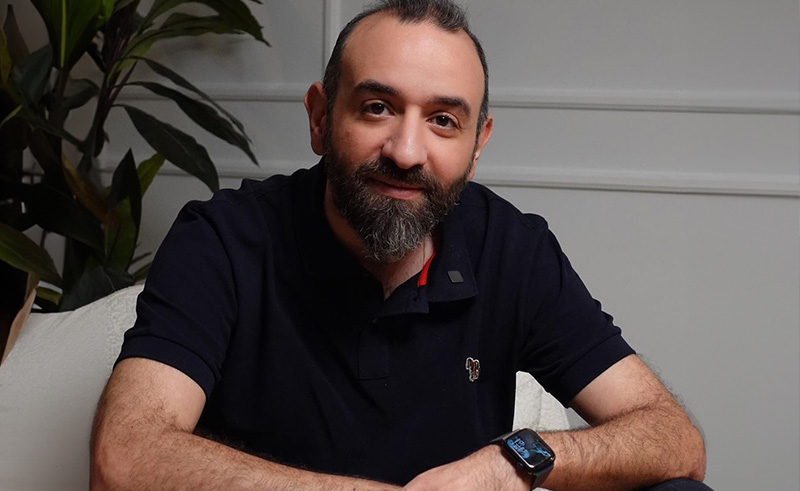 Renowned Egyptian director and screenwriter, Amr Salama, has been appointed as a distinguished member of the jury for the prestigious Emmy International Awards. Salama's appointment to the Emmy jury is a testament to his storytelling abilities and his impact on the global entertainment industry.
Known for his thought-provoking films and his ability to tackle sensitive subjects, Salama's career began in 2008 with the release of his directorial debut, 'Zay El Naharda' ('On a Day Like Today'). The film received critical acclaim for its exploration of the complexities of Egyptian society. This success was followed by his 2011 film 'Asmaa,' starring Tunisian actress Hend Sabri, which shed light on the stigmatisation of individuals living with HIV/AIDS in Egypt. The movie received international acclaim and cemented Salama's reputation as a director unafraid to tackle prominent social issues.
His film 'Sheikh Jackson' (2017), which chronicled the story of a conservative Muslim cleric and his internal conflicts as a fan of Michael Jackson, was selected as Egypt's official submission to the 2018 Academy Awards for Best Foreign Language Film.
Salama's filmography also includes 'Excuse My French' (2014), a coming-of-age story set against the backdrop of the post-2011 Egyptian revolution.
Beyond his success in film, Salama has also made notable contributions to the television industry, the most recognisable of which is his adaptation of Ahmed Khaledd Tawfik's novel series, 'Ma Wara' Al Tabee'a', also known as 'Paranormal', the first Egyptian Netflix Original series.
As a member of the Emmy jury, Salama will join a select group of industry professionals tasked with reviewing and assessing submissions across various categories. His insights and discerning eye for quality storytelling will play a vital role in determining the nominees and winners of this highly acclaimed television award.