British Artist Bikes Through Iraq During Carbon Neutral Trip to COP27
British artist Dan Hodd highlights airlines' carbon footprint by going to Sharm El Sheikh with bikes and public transport.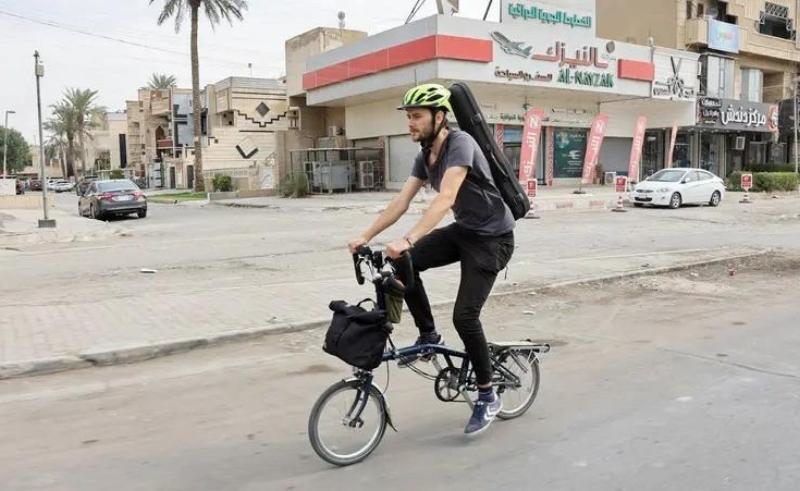 British singer and violinist Dan Hodd is adamant on arriving to Sharm El Sheikh in time for the COP27 UN Climate Change Conference without flying. The 29-year-old artist is calling attention to airlines' carbon emissions by travelling sustainably from Spain to Egypt, using his bike on access to public transport for an epic road trip through Iraq, Jordan, and then finally Sharm El Sheikh.
Hodd took off from Spain a month ago, and has utilised trains, buses, bicycles, and shared taxis throughout his journey. The artist is not necessarily calling for boycotting airlines; his trip is part of a larger project, in which he attempts to travel to 100 countries over ten years without getting on a single aeroplane, using just his violin, talent, and art to earn enough money to keep himself going.