Nelly Karim Stars in Upcoming High School Comedy Film 'Bershama'
'Bershama' will be all about 'thanaweya amma' exams, effectively guaranteeing a PTSD episode from Egyptian high school students.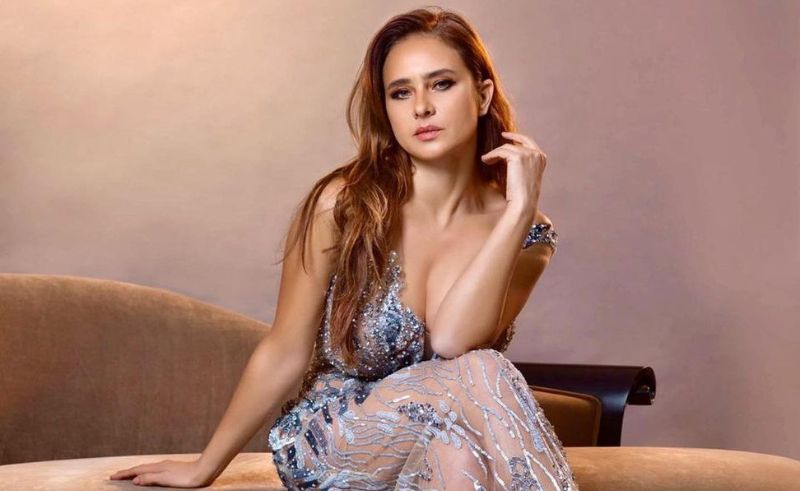 Actress Nelly Karim may be famed for her roles in all sorts of tragic series and films, but over the past couple years she seems to be revealing more and more of her funny side. Now she's keeping the comedy streak going with her new film 'Bershama', where she will star alongside Sayed Ragab and Taha Desouky.
'Bershama' goes out to all of us who've had to stress out over our 'thanaweya amma' exams as Egyptian high school students. Named after the colloquial term for a cheat sheet, 'Bershama' will manifest our adolescent anxieties as it follows fictional Egyptian families as they struggle with the exams - and, judging by the title, come up with a less-than-ethical solution to their problems. 'Bershama' is written by Khaled Diab and Sherine Diab, who've recently collaborated on hit Ramadan show 'Taht El Wesaya' (2023).
Although she's known as the resident on-screen queen of tears due to her roles in popular Egyptian series like 'A Girl Named Zat' (2013), 'Seg El Nisaa' (2014) and 'Taht El Saytara' (2015), Nelly Karim has been getting funny on us after starring in the hit Ramadan series 'B100 Wesh' (2020). Is she considering a career change to become a comedy countess?