Our Favourite #ABTalks With Egyptian Celebrities
Here are some of the Egyptian celebrities we loved seeing talk candidly with Emirati interviewer and entrepreneur Anas Bukhash.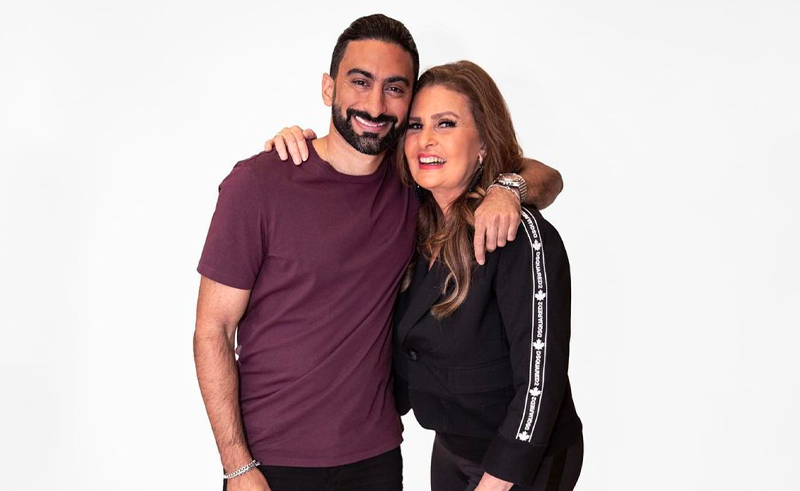 Emirati interviewer and entrepreneur Anas Bukhash is heralded as one of the brightest media personalities in the Arab world today, and that's largely due to his panache for getting up close and personal with his interviewees on his YouTube show. His first question is always the same: how are you REALLY doing? Here are some of the Egyptian celebrities we loved seeing talk candidly.
MONA ZAKI
Actress Mona Zaki gets into the importance of motherhood, her relationship with her husband Ahmed Helmy, and how the loss of her father affected her.
YOUSSRA
The iconic Youssra delves into her traumatic childhood, her marriages, and why she decided to not have children.
MOHAMED FARRAG
Actor Mohamed Farrag discusses his slow rise to fame, his struggles with depression, and how he met the love of his life, his wife Passant Shawky.
WEGZ
Childhood in the streets of Wardian, his mixed family, and how he deals with his newfound fame; rapper Wegz lays it all out in this intimate interview.
AMIR EID
Amir Eid, the lead singer of Cairokee, talks about the influences that his wife Layla and the loss of mother has had on his music.
ASSER YASSIN
Heartthrob Asser Yassin sits down to discuss family, arts, and the importance of being present - as well as everything he wants to pass down to his children.
BASSEM YOUSSEF
Bassem Youssef takes us back to his past as a medical professional, his pursuit of a higher calling in satirical comedy, and the huge changes that brought him from Egypt to the United States.
OMAR SAMRA
Adventurer Omar Samira revisits key moments of his life, starting with the death of his first wife and his sister, to his own near-death experiences while scaling mountains, and his search for inner peace.
AMINA KHALIL
Egypt's sweetheart Amina Khalil talks women's rights, self-image, and her road to stardom.
AZZA FAHMY
Iconic designer Azza Fahmy discusses her childhood, her rise in a male-dominated industry, and how she hopes to pass her brand on to her two daughters.