Run for Climate Change with the British Council & Cairo Runners
With COP26 going on in Glasgow, the British Council and CairoRunners are putting on a run that's all about giving youth a voice in a global conversation about climate change.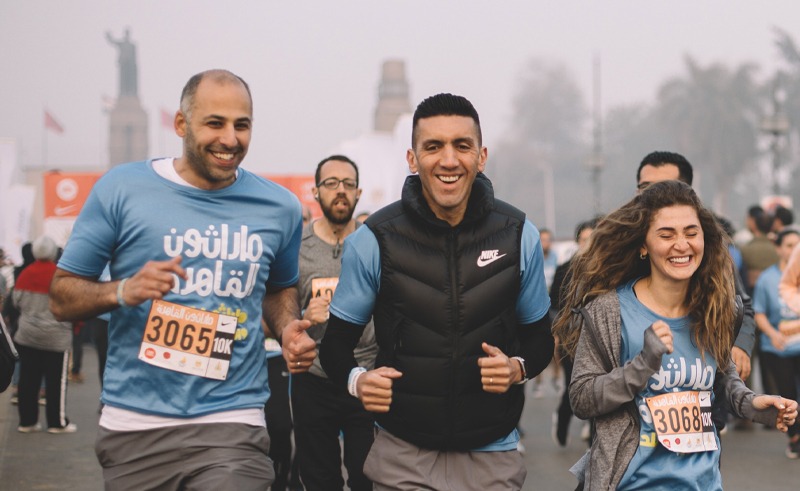 What are you sitting around for? Don't you realise there's a climate crisis going on? Yeah all the world leaders are talking about policies and cooperation at the United Nation's COP26 in Glasgow, and yeah we get that's important, but at the same time that's kind of like holding a Zoom meeting while your house is on fire. There's only one thing to do: get up and RUN.
In that spirit, the British Council in Egypt are jogging side by side with local marathon enthusiasts CairoRunners for the first 'Climate Connection Run', a marathon that will help raise awareness on the harmful effects of climate change.
Taking place at ZED Park in Sheikh Zayed on November 5th, participants will have the option to run a 5k or a 2.5 k. It's not about how long you run though. It's all about giving youth a voice in a global conversation that often goes on without them. As part of the run, the British Council is inking a 'Global Youth Letter' detailing a plan set by young people's goals and recommendations for mitigating the effects of climate change, which will be directly addressed to the leaders at COP26.
This run comes as part of the British Council's 'Climate Connection' focused on bringing people together from all across the globe to address the challenges of climate change collectively. What more, entry is free! You'll still need to sign up, though, so make sure you reserve your spot through https://bit.ly/2ZMhFV3