The Rise of Qatar's Startup Ecosystem
StartupScene speaks with some of Qatar's experienced investors and entrepreneurs on the nation's burgeoning ecosystem.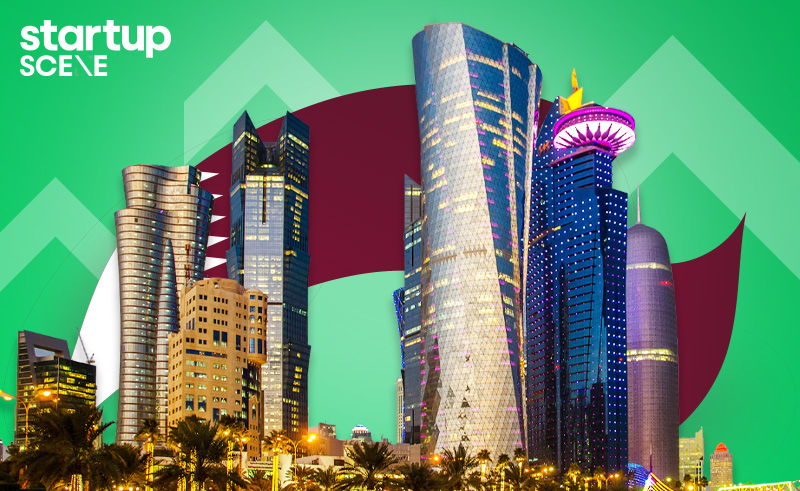 Startups are playing an increasingly important role in Qatar's economy. With the country looking to reduce its reliance on oil and gas, it is now investing heavily in entrepreneurship and business development, as part of the Qatar National Vision 2030.
From establishing free zones to launching incubators and accelerator programs like the Qatar Business Incubation Center, and creating the Qatar Science and Technology Park (QSTP) as a tech hub, the government is striving to transform the country into a thriving startup ecosystem.
So far, it's been successful. According to the 2022 Qatar Venture Investment Report by Magnitt, Qatar raised QR97 million in funding last year, a 35% YoY increase compared to 2021. Qatar also recorded 45 deals, making it the fourth most transacted country in the region after Egypt, UAE and Saudi Arabia.
Bilel Ben Adel Al Souaied, previous venture capitalist at Qatar Development Bank (QDB) and current COO at Cytomate, attributes Qatar's increase in investments mainly to the availability of capital in the country.
"The amount of capital dedicated for startups in Qatar supersedes our neighboring countries such as KSA and UAE," says Al Souaied. "By volume, yes, they have injected capital to meet their ecosystem's needs, but Qatar still leads the way by the ratio of capital redirected and the availability of capacity development programs per founder, student, and researcher who we consider are the assets of any startup ecosystem."
EVOLVING INVESTMENT LANDSCAPE
But while Qatar may have a lot of capital to deploy, access to funding is limited. There are few VCs in the country and the biggest investor is QDB.
Last year, the government-run entity invested QR 44 million in delivery app Snoonu, accounting for the largest venture capital deal and 45% of total capital deployed in Qatar in 2022, according to Magnitt. From the top five deals recorded in Qatar last year, QDB participated in four of them.
For Abdullah Soomro, CEO at My Book Qatar, a money saving app that provides vouchers on everything from restaurants, gyms to retail stores and hotels amongst other outlets, QDB is playing a key role in supporting startups in Qatar.
"The most active investor is QDB," says Soomro. "They are doing a great job, they have government support so they're willing to put money into startups. But apart from that, we don't see many investors."
Angel investors are also few and far between. While the country may have many high-net-worth individuals, few are formally organized, besides Doha Tech Angels.
Recognizing the need to encourage more private sector investments, QDB recently announced a co-investment program that enables investors to provide part of the required capital for startups, while the bank invests the remaining amount, up to $1 million per deal.
"This product serves to de-risk investments for angel investors, VCs and institutional investors on one side and attract foreign risk capital on the other side of the equation, which will help to diversify the economy and reduce dependence on traditional asset classes," explains Al Souaied.
OPPORTUNITIES IN A SMALL MARKET
While the investment landscape may be evolving in Qatar, the country is still considered a small market. With a population of only three million people, it is smaller than most Arab countries in the region.
But according to Hesham Elfeshawy, CEO of At Home Doc, a Qatar-based health tech startup, Qatar's small market is what enabled his startup to grow quickly since launching in 2017.
"If the market is small, but I have a large market share, it's better than going to a bigger market and having a much smaller market share," explains Elfeshawy. "The purchasing power is also very strong in Qatar. It may be a small market, but it's attractive since there is strong buying power."
Elfeshawy adds that as an Egyptian he was still able to launch his startup and raise funds during the blockade imposed on Qatar by Egypt, Saudi Arabia, UAE and Bahrain.
"I raised over the course of three years, during a time when it was difficult for any Egyptian to start a company," he shares. "Then the COVID-19 pandemic happened. We had lockdowns and now we're in a recession, but we're still ok, which proves it's a good market."
Meanwhile, Haris Aghadi, former founder and CEO of Meddy, a doctor booking platform that was acquired by Nigerian-based Helim Health in November 2021, says that as a young startup, he had to think of expansion quickly.
"Within two years of operations in Qatar, we were the largest one," says Aghadi. "We had penetrated most of the biggest hospitals, we were reaching a ceiling in terms of the revenue we could grow, and then we had to quickly expand to other markets like the UAE and Saudi Arabia. We chose the UAE."
Expansion is also important for investors. Qatar may be a good testbed for startups, but investors want to invest in startups that have expansion plans beyond the country's borders.
"We push for founders to think of expansion, because we realize that Qatar is a small market," says Al Souaied. "Qatar can position itself as a test bed for startups to test their products, with the support of well-established corporations, institutions, and advanced educational infrastructure."
Indeed, Elfeshawy's At Home Doc is planning to enter the Saudi market in Q2 this year to further expand his platform in the region.
BURGEONING TALENT
As a small and young startup ecosystem, finding talent can sometimes be difficult. Founders often have to rely on hiring remotely to not only save on cost, but to find experienced talent.
Qatar is also an expensive market to operate in. The cost of living is high, which means salaries are typically higher than in most countries across the region.
That's the reason Aghadi decided to hire remotely from day one, before remote or hybrid work was normalized thanks to covid. It enabled him to stay lean and work with experienced talent.
"You need to know what you are going to get from an ROI perspective in Qatar versus in other parts of the world," he says. "And in other parts of the world, those people are coming from more mature markets since they have more exposure to startups."
But times are changing. With more access to funding and more money being deployed in startups, founders will have a better chance of hiring locally. "Finding and hiring local talent will probably get better incrementally as the market matures," says Aghadi. "It may not be there yet, but it's going to get there eventually."