Egyptian Space Agency Will Launch New Remote Sensing Satellite
Set to launch from China, the new satellite was built by Egypt's NARSS in cooperation with Berlin Space Technologies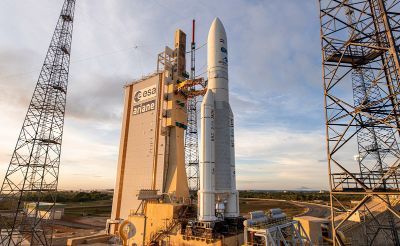 The Egyptian Space Agency (ESA) is set to launch a new remote sensing satellite, NExSat-1, from China in November 2023.
The new satellite, NExSat-1, was built by the Egyptian National Authority for Remote Sensing and Space Sciences (NARSS) in cooperation with Germany's Berlin Space Technologies (BST). The satellite was assembled and tested at the EgSA's Satellite Assembly, Integration and Test Centre, with approximately 45% of its components locally engineered.
In December 2022, ESA successfully launched the EgyptSat 2 satellite, which was designed in cooperation with China to monitor climate progression and trends across African nations with the hope of responding to climate change challenges by controlling emission rates.
This project is another step towards localizing space science technology, and satellite manufacturing in Egypt, with the ultimate goal of extending these capabilities across Africa.