Where to Find the Best Mille Feuille in Egypt - A Scene Eats Guide
A thousand layers of creamy flaky heaven? Where do we sign up?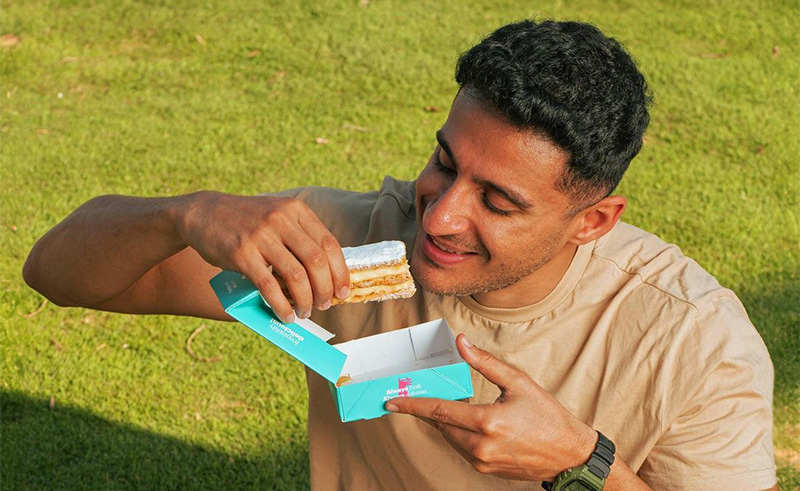 In the delectable world of delicate French confections, one treat stands as a formidable challenge, requiring exceptional skill and a dash of daring: the Mille Feuille. This intricately crafted delicacy consists of three layers of pâte feuilletée and two rich layers of decadent crème diplomat filling. The artisanal process involves up to forty hours of folding butter-encased dough repeatedly, resulting in thin, golden, and sumptuous layers of airy and flaky puff pastry. In simple terms, it's not for the faint of heart.
The precise origin of its current name may be enigmatic, but it is widely held that the elegant dessert was originally referred to as 'Napoletano' – a nod to the French emperor Napoleon himself. This nomenclature was inspired by his fondness for indulging in generous quantities of cream-filled puff pastries on the eve of the Battle of Waterloo.
Without further delay, we've meticulously curated a list of Egypt's finest Mille Feuille establishments that allow you to immerse yourself in layers of creamy delight.
La Découpe
Branches all over Egypt
On hectic workdays, few things provide as much comfort as La Découpe's chocolatey, buttery mille-feuille. Pro-tip: pair with a cortado and call it breakfast. Who's gonna know? Not us.
Breadfast
Delivery all over Egypt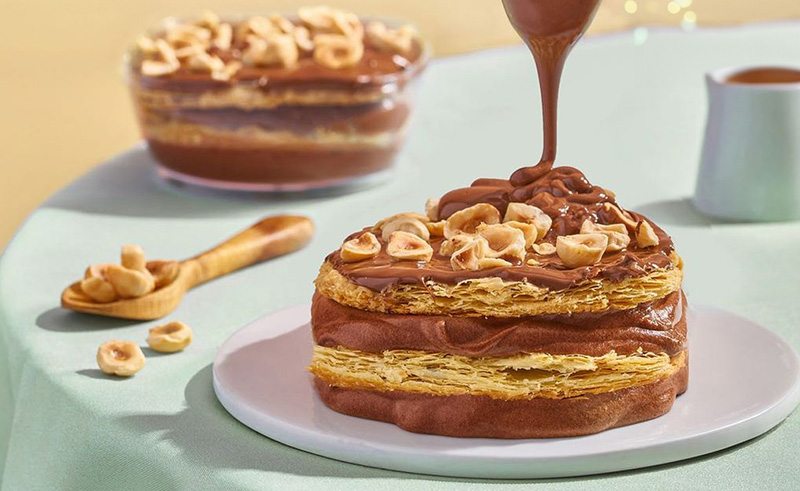 Two thin, square layers of flaky goodness generously filled with luscious, silky-smooth Nutella and adorned with crushed hazelnuts, Breadfast's signature chocolate mille-feuille, presented in a convenient mini glass bowl to-go, is the ultimate pick-me-up sugar rush you never knew you needed.
Taby's Bakes
23 July St, Port Said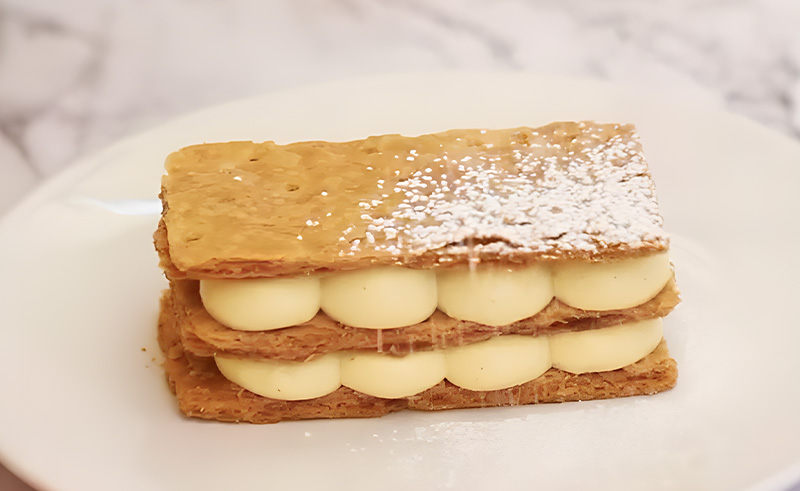 At Cloud Port Said, the viennoiserie from Taby's Bakes features the classic French pastry, delicately dusted with powdered sugar and generously filled with velvety cream, providing the perfect indulgence to chase away your worries.
Petit Sablé
Branches all over Egypt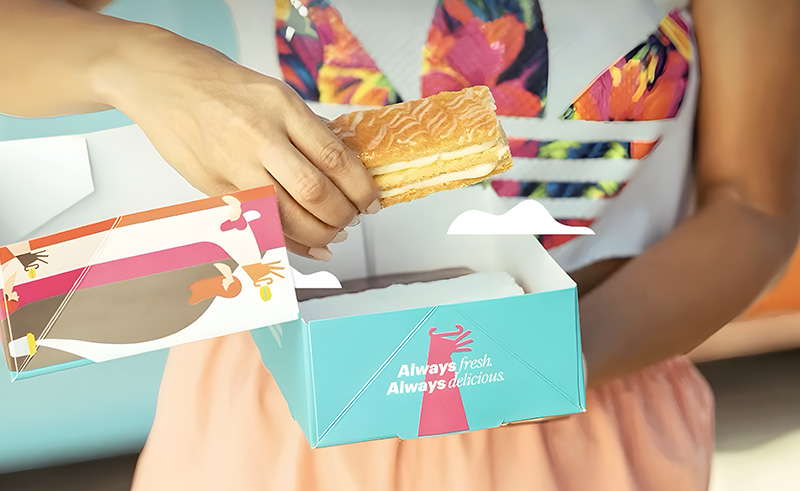 Alexandria's Le Sable's younger sibling, Le Petit Sablé, offers delightful mille-feuille in the form of succulent, bite-sized, and crispy treats (though it's a challenge not to devour the whole box in one go).
Canelé Pâtisserie
Merghany, Heliopolis & Seashell, North Coast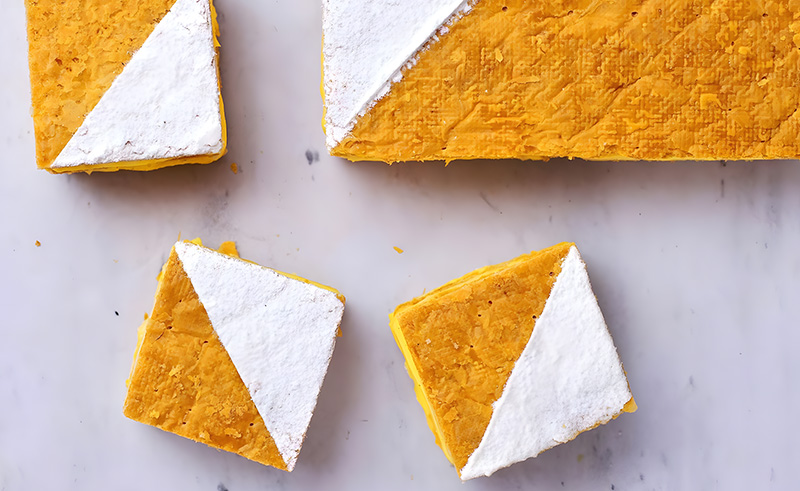 Drenched in thick layers of buttery custard, Canelé's custom-made mille-feuille cake is the perfect addition to your elegant dinner parties.
Vanilla Pâtisserie
Ibrahemya, Alexandria
Scattering a touch of powdered vanilla like fairy dust on the streets of Alexandria, this seaside Pâtisserie offers mille-feuille so flaky, you might find yourself spilling your tea, both figuratively and literally.
Baron Pastry Shop
46 Saad Zaghloul Square, Alexandria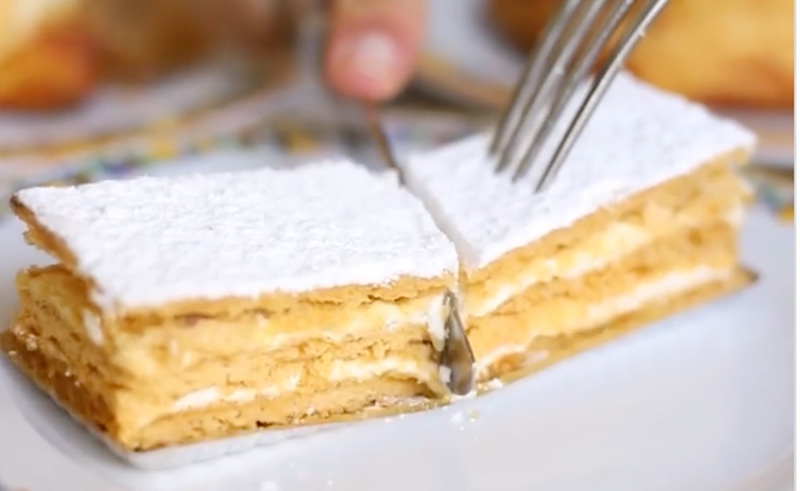 Whether adorned with vibrant fondant or drenched in chocolate, Baron's velvety mille-feuille will satisfy your most indulgent sweet cravings with just a single bite.
Soufflé
6 Hassan Sabry St, Zamalek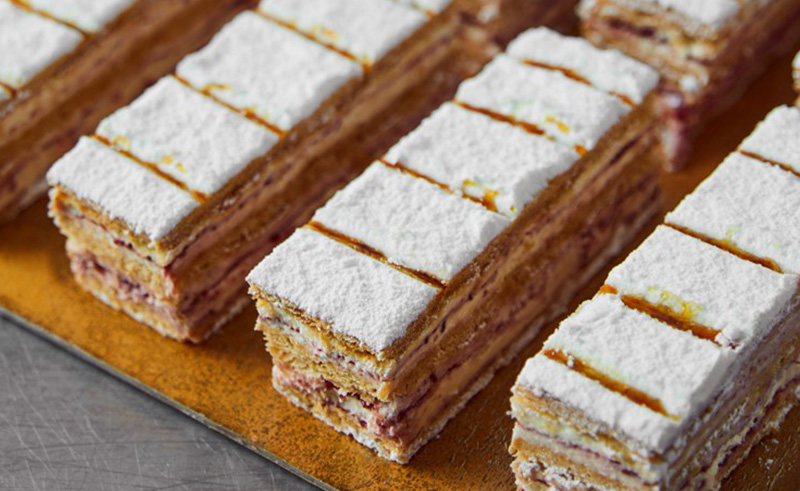 Overflowing with delectable raspberry cream, Soufflé's delightful and airy mille-feuille might just be the motivation you need to recover from those post-finals breakdowns.
Sahara Restobar
Abu Tig Marina, El Gouna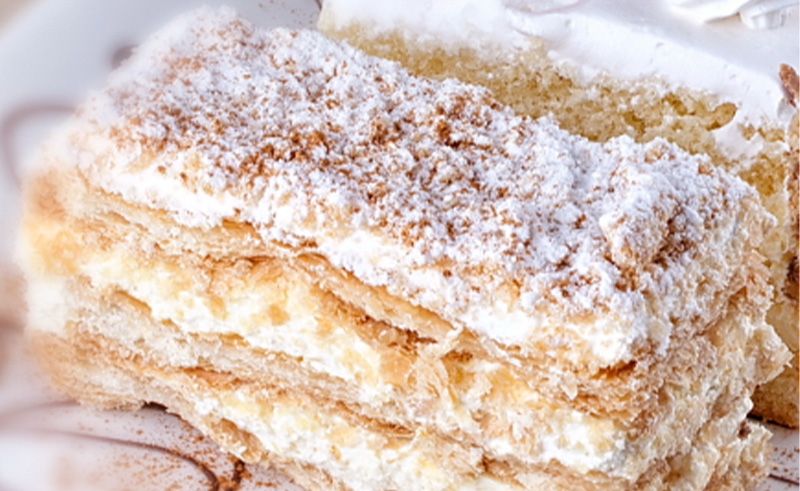 With a dash of culinary wit, Sahara Restrobar serves up a quirky finger-licking fusion of classic Sakalans and Mille-Feuille. And, you know what? We're totally here for it.
Amaretti by Mai
Arkan Plaza, Sheikh Zayed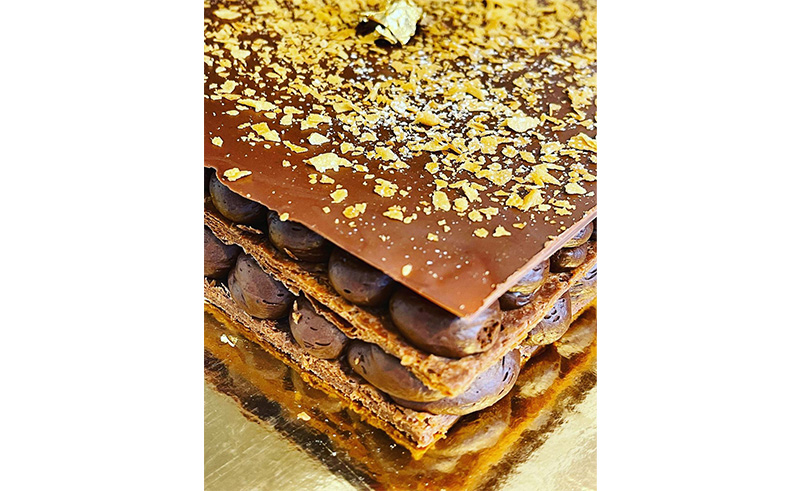 Meticulously handcrafted with love and warmth, Amaretti's opulent mille-feuille cake will immerse you in three layers of exquisite chocolatey delight.
Bouchée
22 Baghdad St, Korba, Heliopolis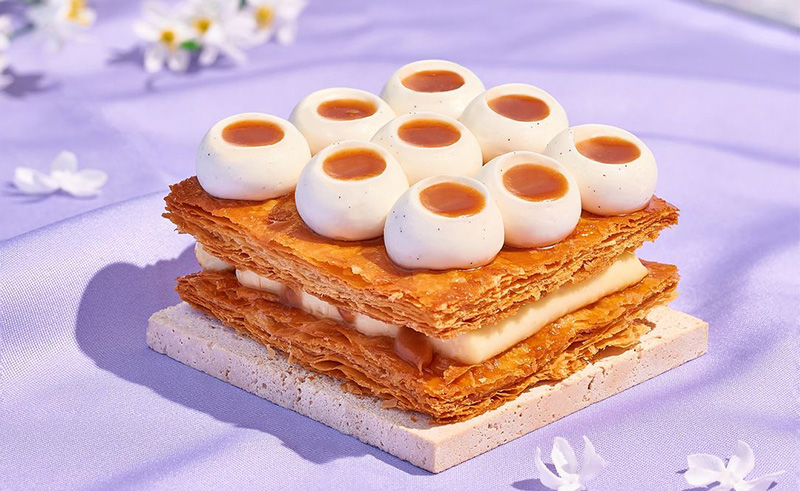 Beautifully garnished with charming dollops of sweet vanilla cream, Bouchée's sumptuous mille-feuilles radiate a delightful allure and elegance reminiscent of regal desserts.
La Poire
Branches all over Egypt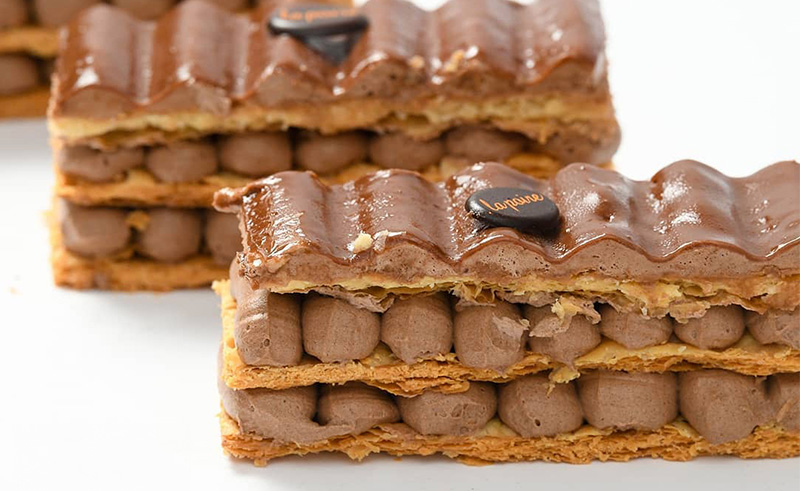 A timeless childhood favourite and Ramadan treat provider, La Poire also offers an array of delectable mille-feuille options with delightful flavours that cater to all palates, pleasing both dessert connoisseurs and the most discerning of diners.