How Tamkeen is Empowering Underprivileged Children Through Art
Over four sessions, Tamkeen will work with 40 children to help tell their stories through dance, graffiti and installations.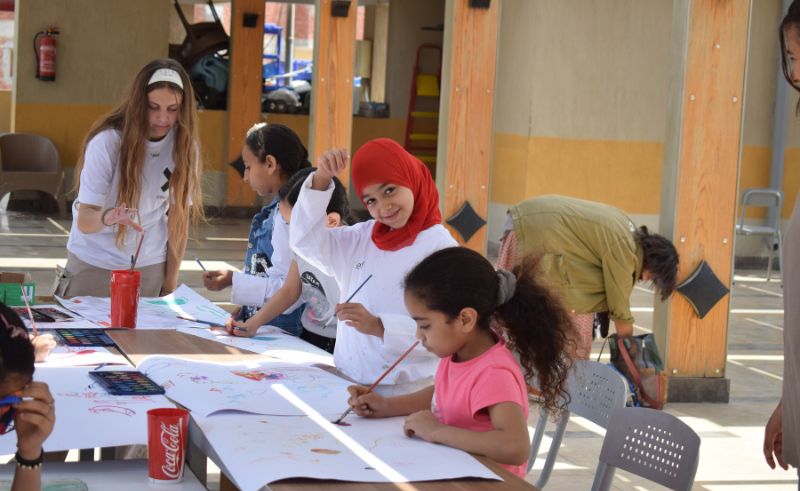 Driven by the power of art to instigate personal and collective change, 'Tamkeen' is the new initiative that has gathered some of Egypt's most prominent artists to help underprivileged children express themselves, and share their stories through a diverse range of art forms.
Over four sessions across six different workshops, Tamkeen will work with 40 children on their storytelling skills through dance, graffiti and art installations, before collectively displaying the fruits of their labour in a shared exhibition. The children will be guided through the whole experience, starting with an interview to see which workshops are best suited to their interests and skills, before creating pieces of art that capture their own personal perspectives and histories.
Instructors include visual artist and interior architect Karim El Hayawan, choreographer and contemporary dancer Nermin Habib, Italian artist writer and translator Carmine Cartolano, graffiti artist Ahmed Fathy, along with visual artists Ali Zaraay, Wessam Wafik, Nermin Habib and Fatma Abodoma. The exhibition will be curated by independent curator, writer and educator Farida Youssef and visual artist Amina Kaddous.
Tamkeen has been put together in collaboration with non-governmental organisation Tawasol and is powered by creative platform Virtual Vibes.