Mummified Head Taken By British WWI Soldier is Put On Auction in UK
The mummified head was swiped by a British soldier in Egypt during World War I, and was shoved in a closet ever since.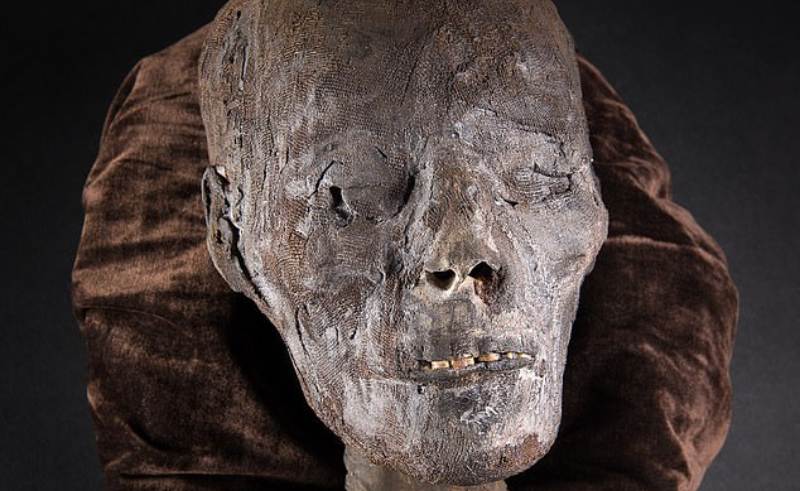 A mummified head from ancient Egypt is currently being auctioned by Swan Fine Art in Oxfordshire, England, at an opening price of GBP 9,000. While the 2,800-year-old head is expected to earn up to GBP 20,000, the real question is - how did it get on the auction block in the first place? It's presumably very far away from the rest of its body.
According to an anonymous consignor, a British soldier had taken it from Egypt sometime during World War I. Did he find it in a trench or swiped it from a museum? Wherever he found it, he managed to take an entire disembodied head all the way back home to the UK, where he decided (on purpose and by choice) to display it under a glass dome. After enough complaints from visitors, it was put away in a cupboard, where it had stayed hidden away for decades.
The consignor, who had inherited an actual dead person's head with a face and everything, hopes that it will find its way to a museum that could verify its importance as a historical artefact.
Swan Fine Art has listed the item under Lot 848 as 'AN EXCEPTIONAL ANCIENT EGYPTIAN MUMMY HEAD'. According to their description, the head has been radio-carbon dated to sometime between 750 and 800 BCE during the Third Intermediate Period of ancient Egypt, which began with the death of Pharaoh Ramesses XI in 1077 BC.
The Egyptian government has undergone all required procedures to examine the export certificate for the head, and has taken legal proceedings to stop the sale if it was found to have left the country illegally.
The auction is currently ongoing until May 5th, 2023.