The Grand Egyptian Museum is Now Offering Limited Guided Tours
Get a sneak peek of the Grand Egyptian Museum with limited guided tours of the gardens and commercial area.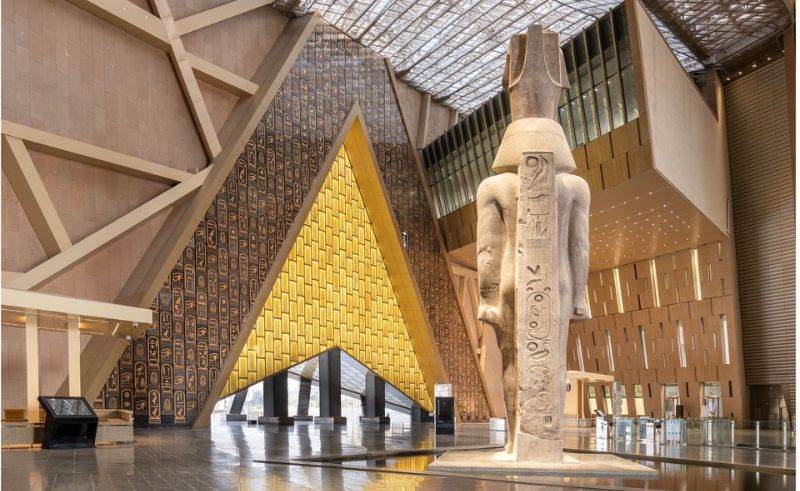 The Grand Egyptian Museum, one of the most anticipated cultural attractions in the world, is now offering limited guided tours of its gardens and commercial area.
The guided tours will allow visitors to explore the museum's commercial area, which includes restaurants, cafes, and shops bearing leading Egyptian brands. Visitors will also have access to the official gift shop, the Hanging Obelisk, the main reception hall known as the Atrium, and the Glass Hall.
In the Atrium, visitors will be able to admire the colossal statue of King Ramesses II and the victory column of King Merneptah, in addition to two statues of a king and queen from the Ptolemaic era.
However, it's important to note that all other museum interior spaces, including the main galleries, the two galleries of Tutankhamun, the Grand Staircase, the immersive exhibition hall, and the Khufu Boat Museum, will remain completely closed until the official opening of the museum.
As of November 2022, the Grand Egyptian Museum started hosting carefully selected private events and organized a limited number of private tours to ensure the readiness of the services provided and to test the full visitor experience.