Bushka is Maadi's Latest Culinary Boho Retreat in Degla
From shisha to chicken wings, this Degla spot is a little bit of everything with a generous dash of spice.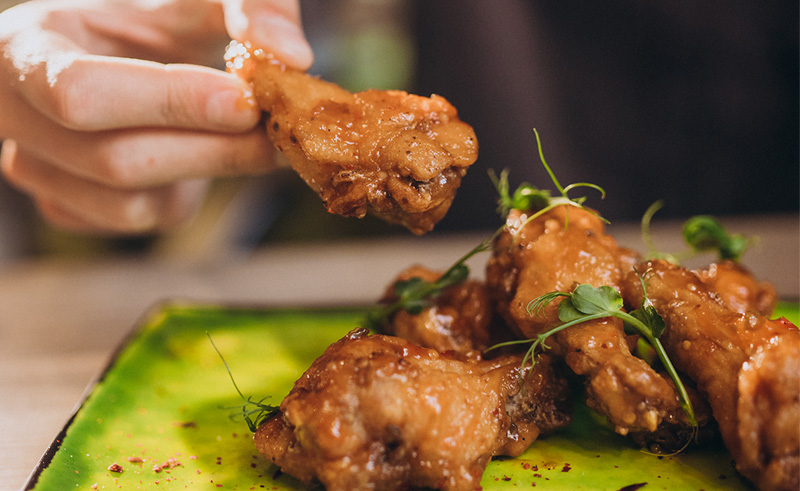 Wicker chairs, earth tones, and a whole lotta bamboo. It's safe to say there's a boho wave taking over the F&B industry, and Maadi's Street 204 just welcomed its latest free-spirited take on the matter. Having opened its doors in September, Bushka is two best friends' joint dream come true. Founded by Youssef Mohammed and Galal Hossam, Degla's Bushka is "an atmosphere, a comforting embrace," as co-founder Galal Hossam tells SceneEats.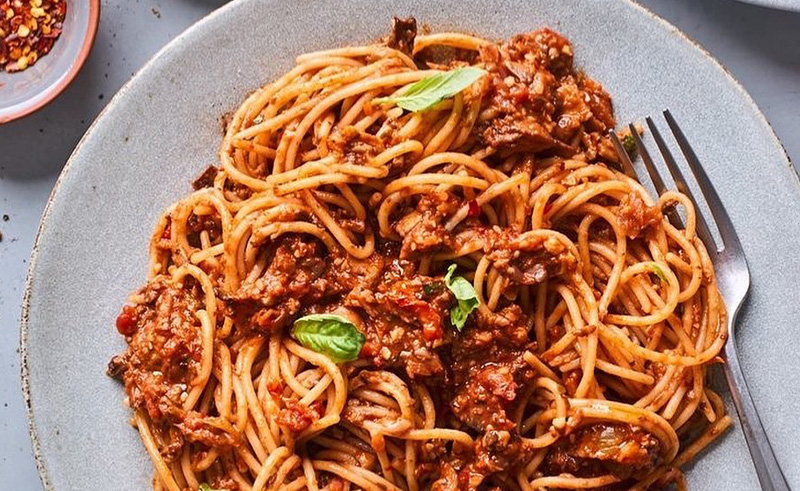 Galal Hossam and Youssef Mohamed bring a shared passion for the food industry to the table. Galal, with a background in leading various businesses, felt a magnetic pull back to the world of food. Similarly, Youssef has been deeply involved in exploring unique signature food crafts, driven by a vision to introduce innovative blends.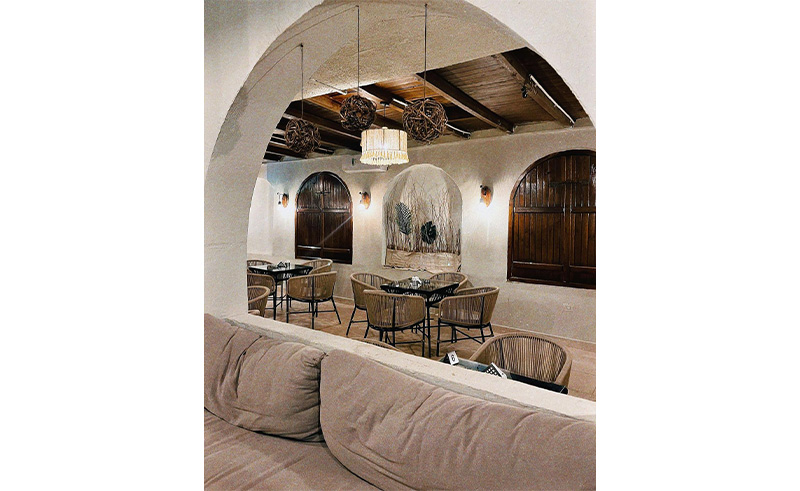 "Both of us truly are passionate when it comes to food; we have this desire to create a distinctive experience in the industry, blend our creativity with our business acumen and make the best out of our personal connection to each other," the founders share with SceneEats.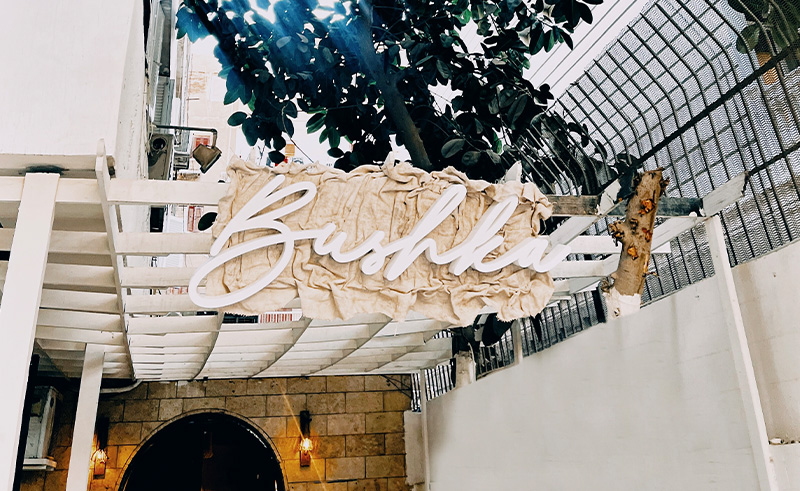 And while the word Bushka has nothing to do with the Russian 'Babushka' nor the cold country's cuisine, otherwise this article would be filled with cliché Eastern European references, Bushka's menu draws from a variety of global cuisines. "Youssef and I just sort of stumbled upon this word, 'Bushka,' and for some reason it just stuck. It became our secret slogan, our code," Hossam tells SceneEats. "Every time we said the word Bushka we felt this sort of personal bond. Today Bushka isn't just a word any more; it's the emblem of our shared dreams together, finally coming to fruition," he adds.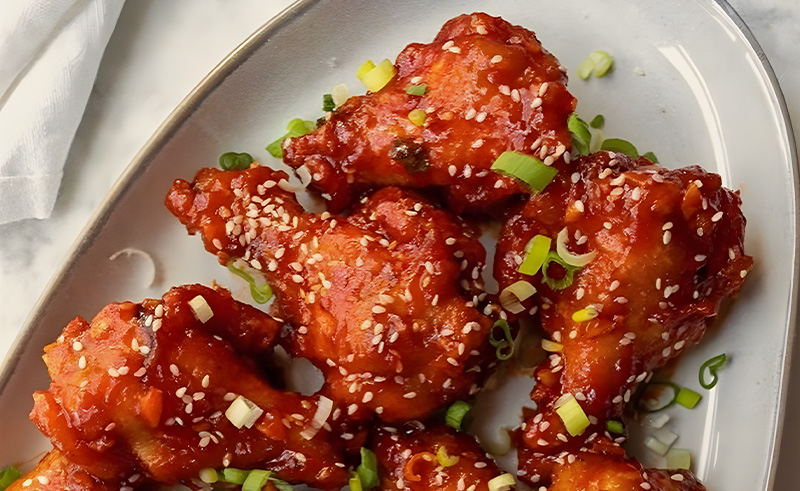 Bushka's menu is a diverse comfort-culinary journey in itself. From oriental breakfast to cold cut sandwiches, salads to fried bites, pastas, burgers, pizzas, and even a special Feteer collaboration with El Shader, Bushka covers a wide range of flavors. But what truly makes Bushka special is their chicken wings, accompanied by a platter of meticulously crafted house-made sauce blends.
"What truly distinguishes us is our array of homemade sauces - from the aromatic anise butter and zesty citrus lemon to the exotic mango chili that elevates our signature wings," co-founder Youssef Mohamed shares.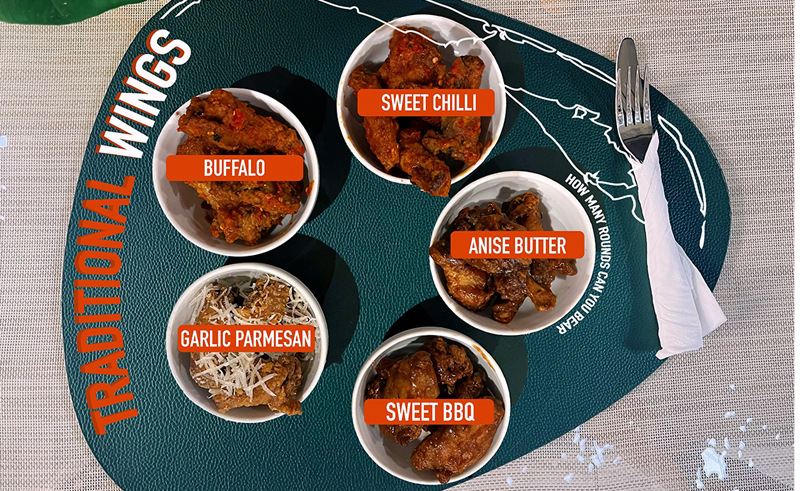 Shisha in hand, a buttery-sauce-drenched boneless wing in the other, Bushka is all about cultivating an atmosphere of fun, laughter, and memories with a side of culinary astuteness. Now, next time your babushka asks you to take her out for a nice meal, you know where to go (sorry, we couldn't help it).