How Rubino's Brings Authentic Italian Fare to Alexandria's Kafr Abdo
Newly founded in 2023, Rubino's is dedicated to Italian cuisine with imported ingredients and sauces made in-house.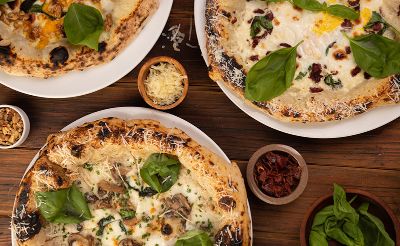 On the azure Mediterranean shores of Kafr Abdo in Alexandria – a city renowned for its rich cultural heritage and thriving dining scene – Rubino's is a new restaurant that has been challenging preconceived notions about Italian staples by going back to its roots and dedicating itself to uncompromising Italian authenticity.
"Simplicity lies at the heart of Italian cuisine. It is entirely based on fresh and organic ingredients, there are no processed cheese, or saturated fats," Ahmed Yakout, Founder and CEO of Rubino's, tells SceneEats. "It is a perfect balance of taste and flavours. And, that's precisely what makes it so special and delectable."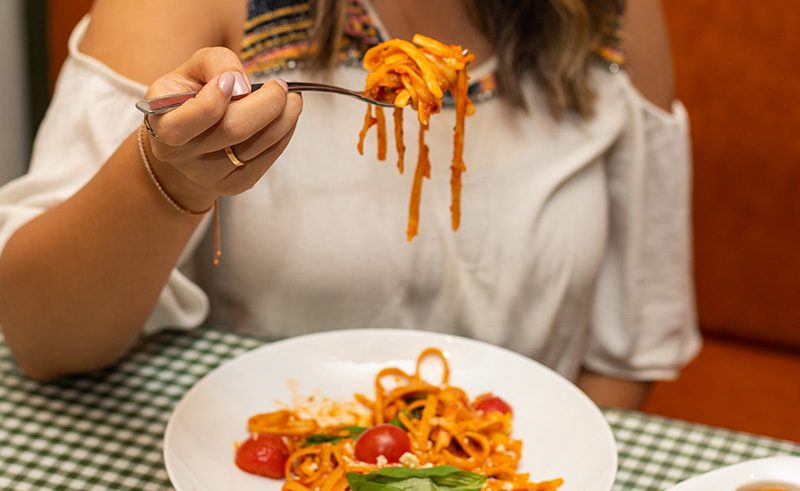 With a dual degree in computer science and business information systems, complemented by six years of training in distinguished pizzerias across the United States of America, Yakout amassed invaluable expertise that ultimately enabled him to establish and oversee his own restaurant in 2023.
"Authentic Italian fare is a rarity here in Alexandria. Many restaurants proudly proclaim their expertise in Italian cuisine, but the truth is that they possess a rudimentary understanding of how to prepare genuine Italian dishes, let alone serve them correctly," Yakout shares. "I still have customers coming to me and asking, 'What is this? Is this Italian? Where is the cream?' But, you shouldn't put cream in a risotto!"
Stepping into the cosy confines of Rubino's, one is greeted with an alluring warm ambience of a tradition-bound trattoria in southern Italy, infused with the enticing aroma of wood-fired pizza wafting off the corner oven, and nostalgic melodies drafting softly in the background.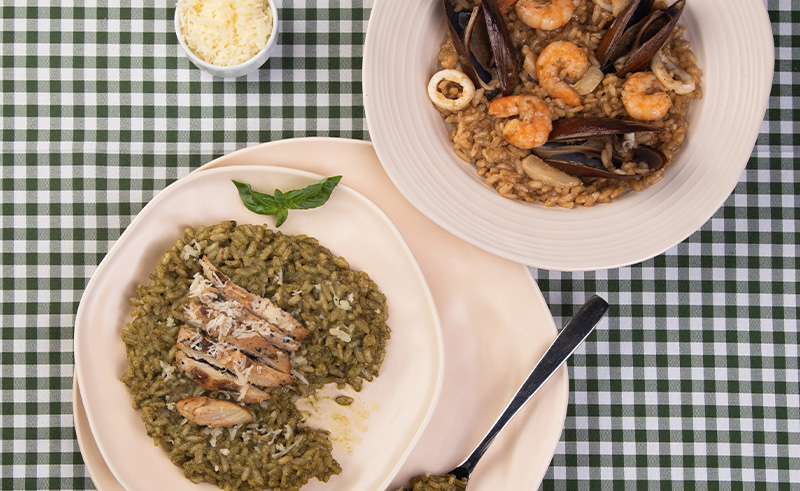 "Every meticulous detail at Rubino's, from the specific placement of the oven within the dining area allowing guests to watch their pizzas being made, to the exquisite design of the floor tiles, the atmospheric dim lighting, and the evocative artwork adorning the walls. I wanted each element to exude the timeless allure of authentic Italian eateries," Yakout says. "My aspiration is to offer our patrons a truly unique Italian dining experience, one that transcends mere sustenance and permeates every minute aspect, an experience that they can only find within the hallowed confines of Rubino's."
Driven by an unwavering commitment to serving high-quality Italian food, Rubino's imports all of their ingredients directly from Italy, and even produces their in-house sauces from scratch. "Italian cuisine has its own set of rigorous rules any chef must adhere to. For instance, when it comes to making an authentic Napoli pizza, there are certain prerequisites that must be met," Yakout explains. "Hence, using Egyptian flour in the dough would be inadequate, because it lacks the necessary amount of protein to yield the soft pizza cornicione of a true Napoletana."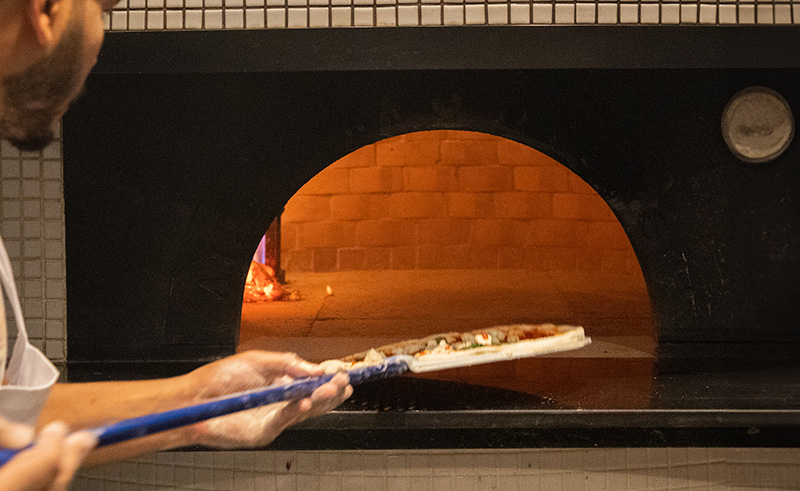 The restaurant's menu is a celebration of Italian classics (scissors for cutting pizza in the traditional Italian way included). Dishes vary from Margherita pizza, which is beautifully garnished with rich marinara sauce and fresh planks of melty mozzarella cheese to tantalising frutti de mare adorned with glimmering mussels, risotto, and velvety carbonara. Although the latest two are among the best-sellers at Rubino's, Yakout is still often approached by a handful of customers inquiring about the lack of cream in the dishes.
Beyond the realm of their old-school dishes, Rubino's introduces a contemporary twist on classic Margherita with their house speciality, Rubino's pizza. Generously topped with a drizzle of organic truffle sauce, rich marinara sauce, and delicate cubes of fior di latte cheese to balance out the tomatoes' inherent saltiness, the dish became one of Rubino's best sellers.
Arguably, the journey of Rubino's seems embryonic by nature, as the restaurant is slowly establishing a name for itself through its intense focus on serving the customer quality over quantity. "My main priority is to solidify Rubino's identity and establish it as a reputable and trusted brand known for serving the highest quality Italian cuisine," Yakout says.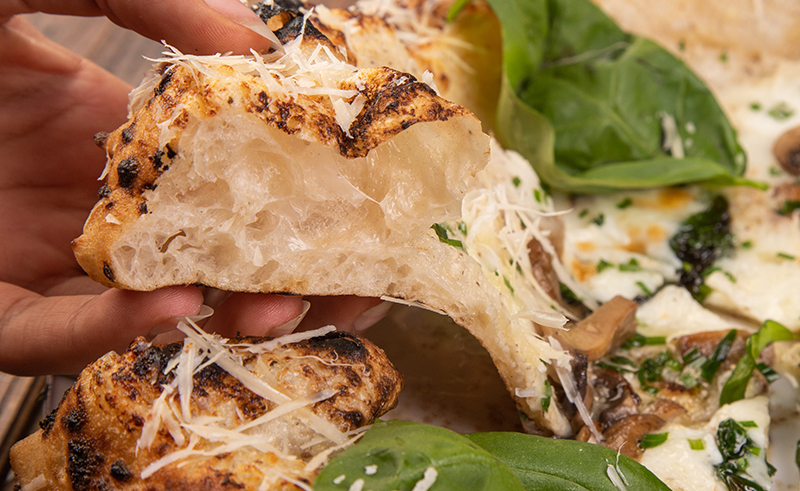 Refusing to remain confined to a single location, Yakout will be packing his wood-fired oven, fior di latte cheese, and lush tomato sauces to the North Coast by the end of 2023. Meanwhile, for all Cairenes (to whom the idea of a road trip to Alexandria seems too daunting), fret not - Rubino's also has plans to arrive at Fifth Settlement.