Ismaila's Noi Cafe is Straight Out of a Boho Chic Pinterest Board
This boho chic cafe is your next gossip girls spot for photo-worthy pastries and aromatic coffee.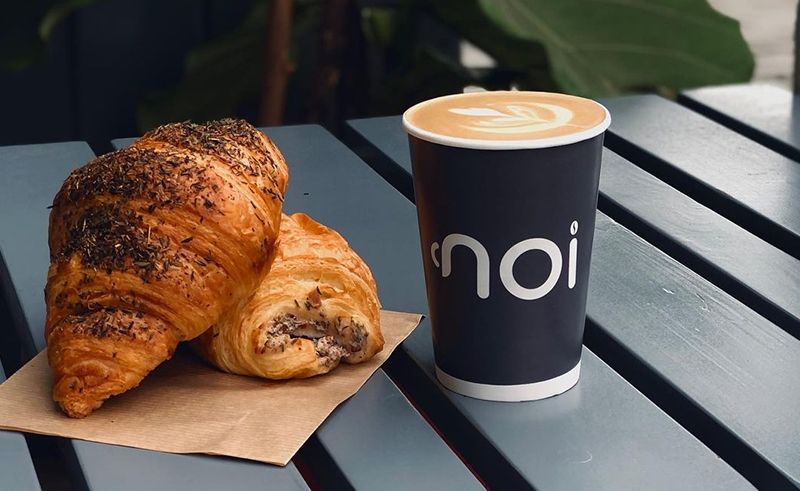 Whether you are a morning person or, like most of us, spend the early hours desperately trying to regain consciousness while chugging as much coffee as humanly possible, you often find yourself questioning what exactly you should have for breakfast. Sweet or savoury? Or even both?
Breaking the perpetual cycle of boring oatmeal bowls and depressing egg toasties, Noi is elevating the breakfast game with their freshly baked croissants and a wide range of mouthwatering artisanal sandwiches.
Located in Ismaila, the bakery is a good detour for a quick fix-me-up coffee pick-up for you and your work bestie to enter the week with a bang. Or simply for a chill Saturday morning gossip session starring their infamous cinnamon latte.
Straight out of a boho chic pinterest board, this cafe got the kingdom keys for all things baked and sweet, and had us croissants aficionados up on our feet with their divine cheese croissants. Their iced caramel Macchiato makes a sweet kick start for a heavy-loaded workday.
From cheesy turkey panini sandwiches, to their magical mixture of feta cheese pates spiced up to perfection with fresh mint, Noi manifested our breakfast cravings. And, for all the sweet tooth gals out there, their heavenly Tartelette mixed berries with its layers of deliciousness will make your sweet tooth happy and satisfied.