New Cairo's Camp Chizar Makes 'Finger-lickin Good' Feteer
Bringing a touch of culinary nostalgia to modern tastes, Camp Chizar crafts traditional Feteer with an innovative touch.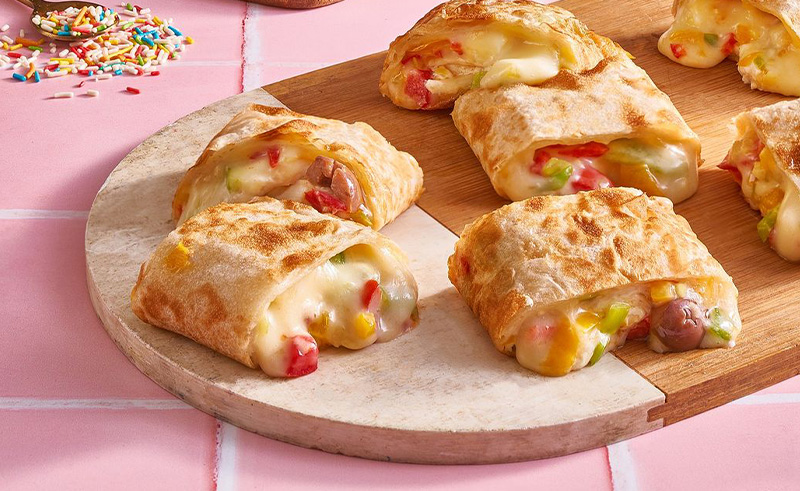 "As a family, we've been in the F&B industry for years, we have all sorts of franchises - but we still felt as though something was missing. We all love Feteer, and so Camp Chizar came to be."
The year is 1989, and just before dusk, a young couple blissfully stroll down the narrow streets and salt-air filled alleys of a certain Alexandrian neighborhood that locals have come to know by the name of Camp Chizar. A certain scent lingers in the air, permeating from all-around, and the young couple find themselves drawn to one of the many sources claiming the smell of a freshly crafted Feteera.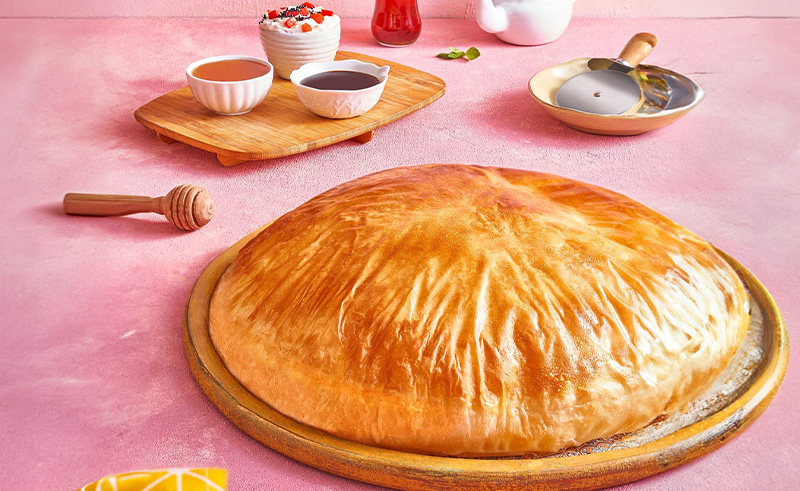 Decades later, that same couple, now older and accompanied by their children, stroll through New Cairo's Arabella Plaza. A distinct sense of nostalgia starts to resurface, as memories long confined to the recesses of their minds come rushing back – the aroma of freshly baked Feteer, reminiscent of youthful nights spent indulging in this authentic culinary delight many years ago. Paying homage to the Feteer-rich district of Alexandria, New Cairo's Camp Chizar skillfully crafts traditional Egyptian pies, both sweet and savory. This culinary establishment harmoniously merges a taste of the past with the contemporary culinary expertise of the present.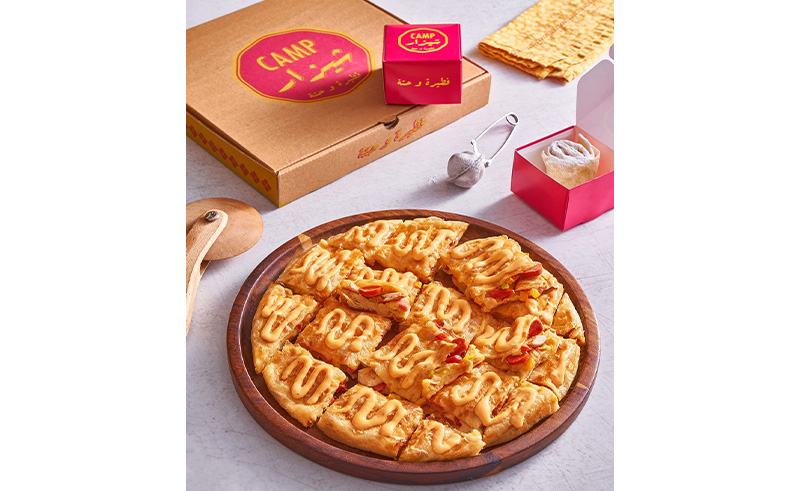 Founded by AUC Economics graduate Eyad Mostafa Amar, Camp Chizar is both a tribute to the art of crafting Feteer, and a shout-out to an older generation, ""The name Camp Chizar comes from the Alexandrian district of the same name, which is both a tribute to my father - actor Mostafa Amar - and an appreciation of all those authentic Feteer spots that Alexandria's Camp Chizar came to be popular for throughout the decades," founder Eyad Mostafa Amar tells SceneEats.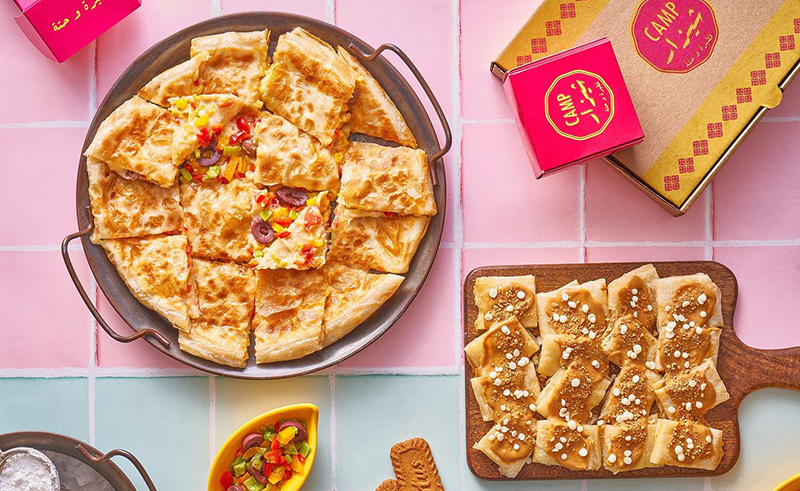 Camp Chizar offers an array of sweet and savory sensations in both traditional and light versions, made with less ghee. Their classic Feteer ignites the taste buds, topped with a dash of culinary ingenuity. The menu features newly envisioned Feteer creations, including their signature Soujouk Pomegranate Molasses Feteer, along with Western-inspired options like the Kansas Chicken and New Yorker Feteers. Camp Chizar's menu is concise yet satisfying, delivering a delightful blend of sweet and savory flavors to please all palates.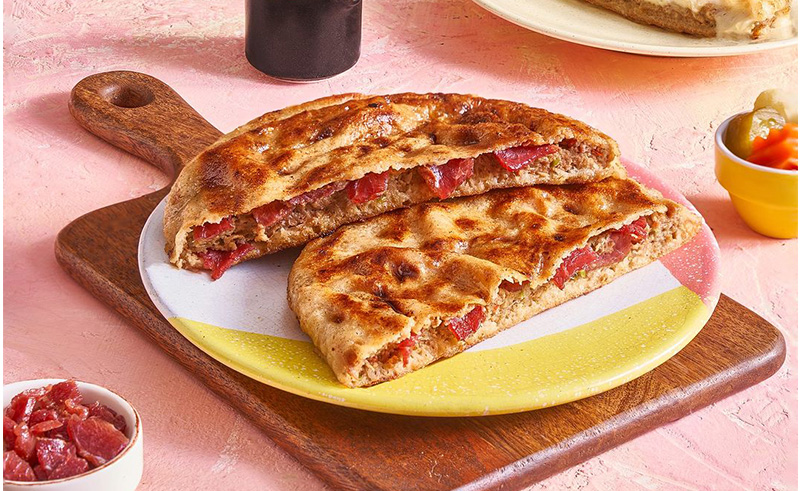 "We wanted to make something that was both traditional and nostalgic, yet had a modern 'gen-z' edge to it" Amar continues. "Camp Chizar basically bridges two generations; my father's and mine. Authentic Feteer and classic 90s music combined with a youthful Gen-z staff and aesthetic."
Aside from the savory treats, Camp Chizar's creations come with their own saccharine sizzle; one presented on a skillet swimming with sizzling tres-leches-esque sauce, Lotus, honey, sugar, and berries.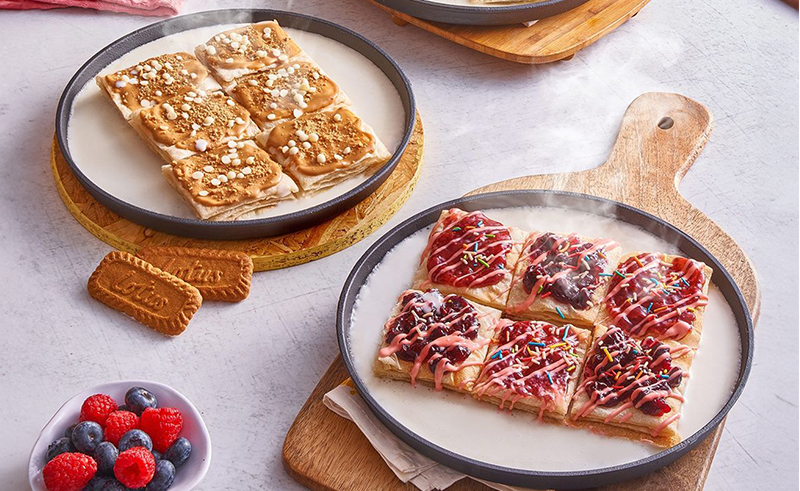 Currently in their soft opening stage, Camp Chizar aims to share the simple pleasures of a delectable Feteer in New Cairo. Looking ahead, they have aspirations for a gradual, widespread expansion that will take this flaky delight to all corners of the nation. "Camp Chizar is my baby and like any parent, I wanna nurture it. I want people to genuinely enjoy what we make - that is my goal. I want something that lasts, something that is still going to be here five years down the line, so I'm taking it slow."