You Can Keep Lovin' It With Sayed Hanafy's Koshary Happy Meals
Although Sayed Hanafy's Happy Meal has been available for a while, the ongoing boycotts have propelled it into the limelight.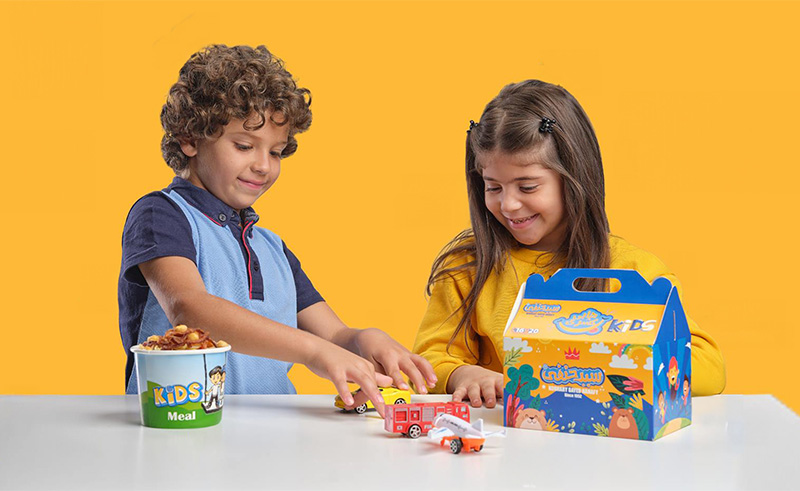 In light of the ongoing boycotts targeting major F&B corporations and franchises actively linked to supporting the Zionist occupation, homegrown brands in Egypt have all taken matters into their own hands. With innovative alternatives showing up left and right, some restaurants' previously not-so-widely-known offerings have also begun to resurface.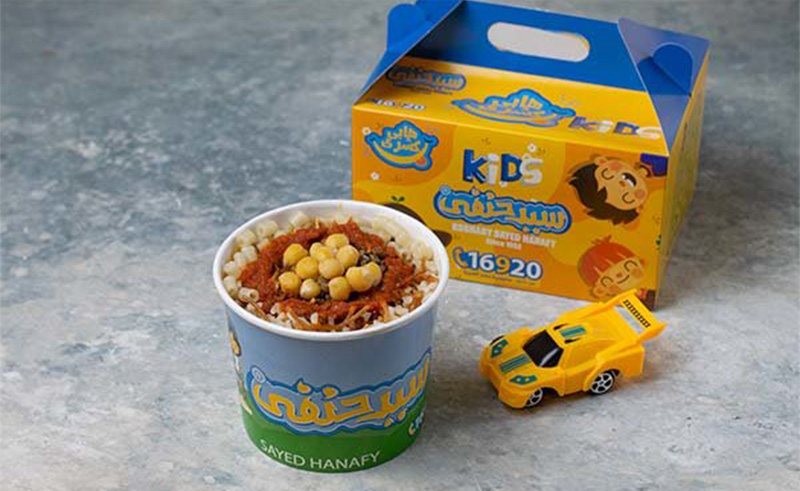 While the term 'Happy Meal' is inevitably tied to a certain set of golden arches, Egypt's beloved koshary spot Sayed Hanafy is reclaiming the joyful mini-meal. Packed up in a cute lil' colourful carton is none other than Sayed Hanafy's signature koshary - albeit in a slightly smaller size to cater to little ones - alongside a toy of choice (your kids', not yours).
With branches all over Cairo and Kuwait, Sayed Hanafy has been a classic go-to favourite for years since first opening its doors in 1952. Koshari, Tajines, pastas, and even Lotus-flavoured Roz B Laban in tow, Sayed Hanafy is once more proving that it doesn't get better than authentic Egyptian food.