Dawar El Ezba Cultural Center: A Haven of Hope and Healing
Tucked away in the chaos of Cairo, an architect's dream of uplifting a community continues to change lives.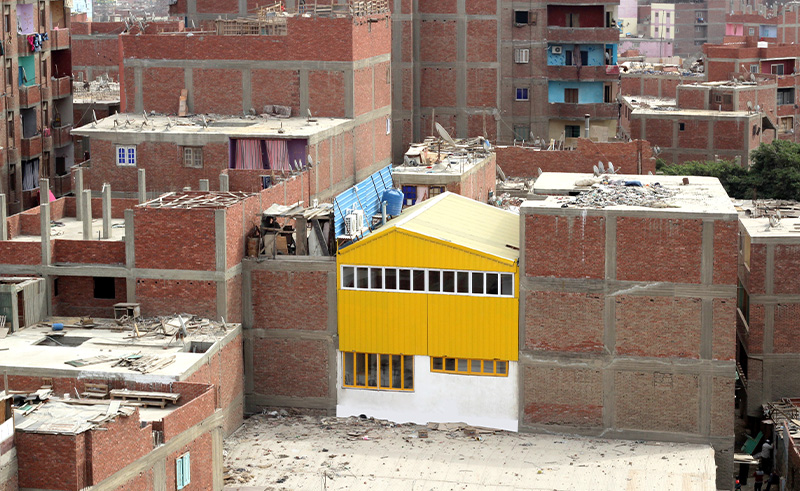 A dazzling drop in the ocean of informal settlements that have been covering Cairo for decades, drawing the eye with its distinctive yellow walls amongst the brick facades on either side of it, the award-winning Dawar El Ezba Cultural Center has been changing lives in the densely-populated neighbourhood of Ezbet Khairallah, showing what mindfully-applied architecture can be capable of.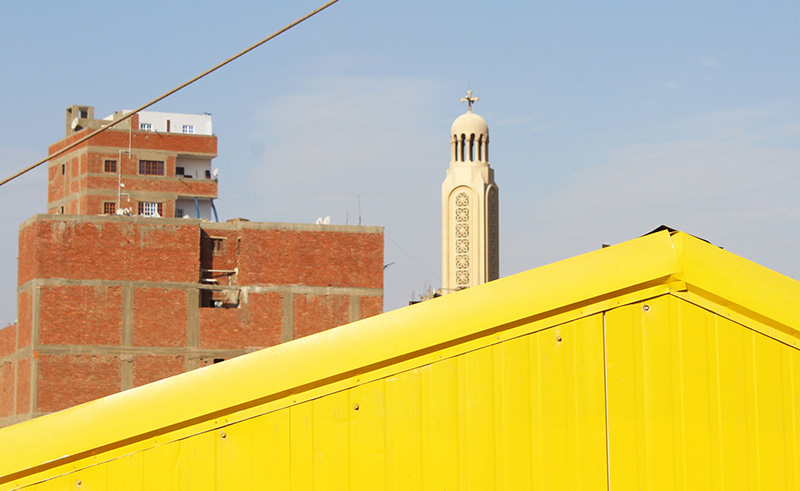 Designed in 2019 by Egyptian architect Ahmed Hossam Saafan, the centre serves as a creative hub for Dawar for Arts and Development. Workshops ranging from theatre and therapeutic drama to psychosocial interventions are hosted under its bright yellow roof.
Acting as a catalyst for change to the inhabitants of Ezbet Khairallah, the building was executed by Hossam Araby, founder of ARABCO Consultants and landscape collaborators Carsten Reichelmann and Albrecht Von Bremen.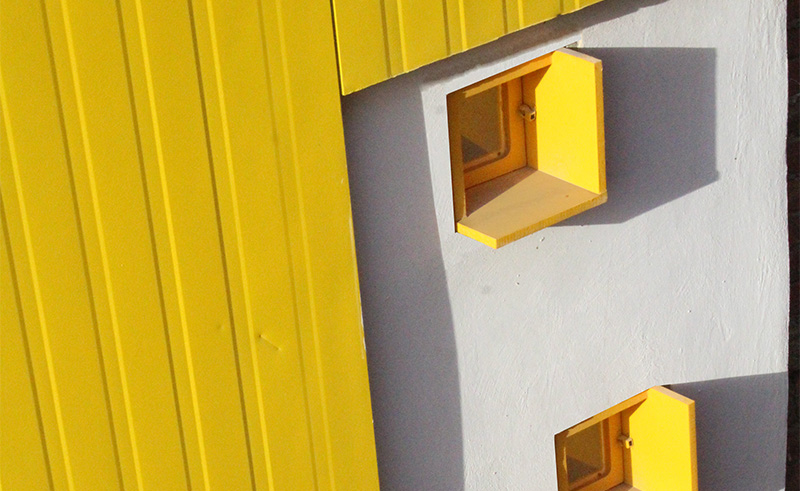 "Beyond its artistic endeavours, it's a haven of healing and expression, serving as a testament to the power of architecture to reshape communities and enrich lives," Saafan tells SceneHome. Dawar Arts, an independent cultural organisation committed to facilitating healing, dialogue and social change, found its physical embodiment in the centre.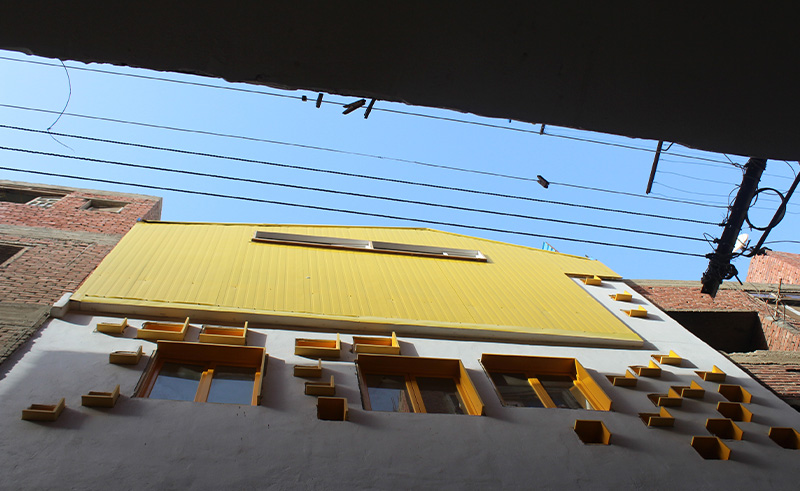 Artists, educators, community organisers, physicians and health workers came together to bring art-based processes to the grassroots level. The cultural centre serves as a hub for their endeavours, offering a space for artistic expression and community bonding.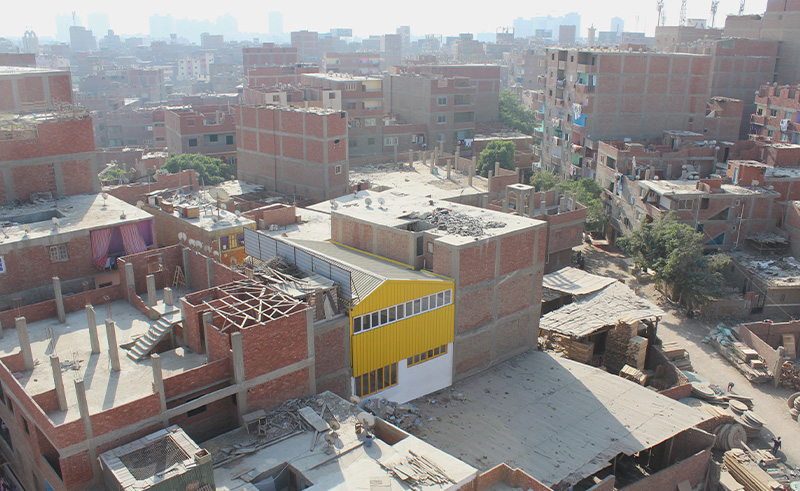 The centre also extends its impact to the socio-economic landscape. Dawar Kitchen, a social enterprise situated within the centre, provides dignified employment and vocational training to migrant, refugee and Egyptian women. "It's more than just a physical structure, it stands as an embodiment of empowerment and sustainable design, giving life to a space that not only fosters artistic endeavours but also nurtures hope, dignity and progress," Saafan says.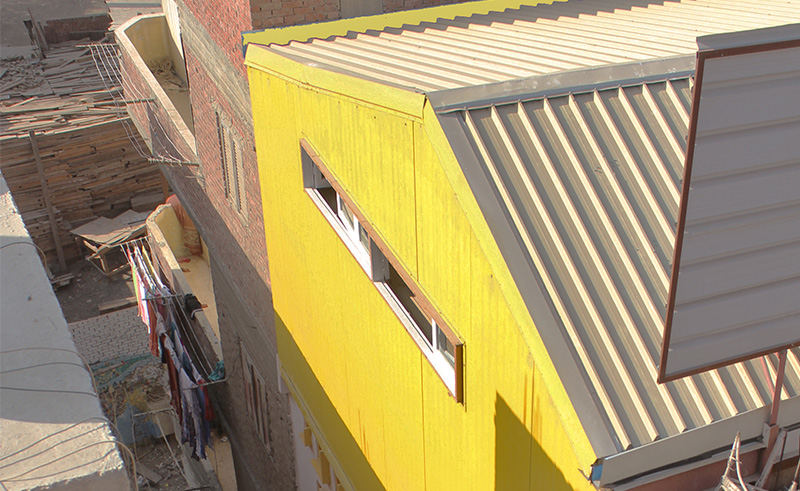 "Recognising the unique context of Ezbet Khairallah, where public space is at a premium, the centre was carefully conceived to serve as an interactive and welcoming landmark," he continues. "The building's striking yellow colour, accompanied by panoramic windows, transformed it into a reference point within the neighbourhood. It radiates warmth, offering both contrast to the surroundings and a symbol of vibrancy," he says as ARABCO applied corrugated sheets, which are usually misused in the neighbourhood, on the building's sloped envelope.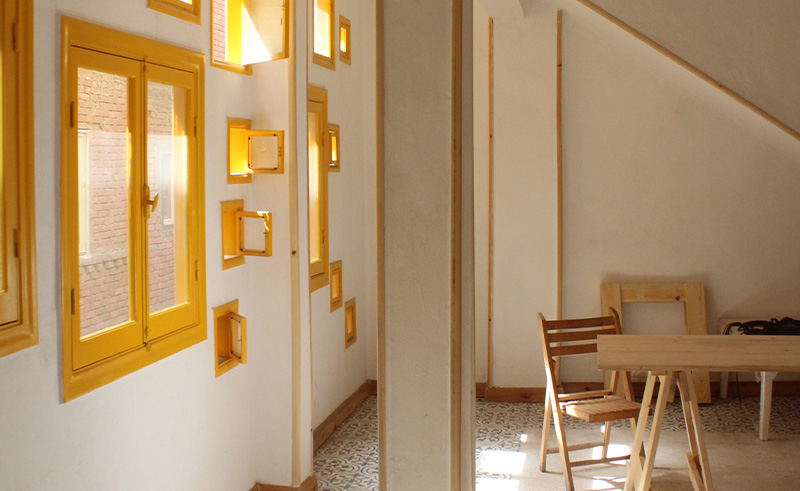 Designing with purpose, Saafan's approach was rooted in community-conscious strategies. Spaces were designated to cater to different age groups and activities, from art studios and gathering spaces to a theatre and administration offices. "The architecture both responds to the environment and shapes it, utilising local resources and incorporating low-cost urban agriculture solutions," Saafan adds.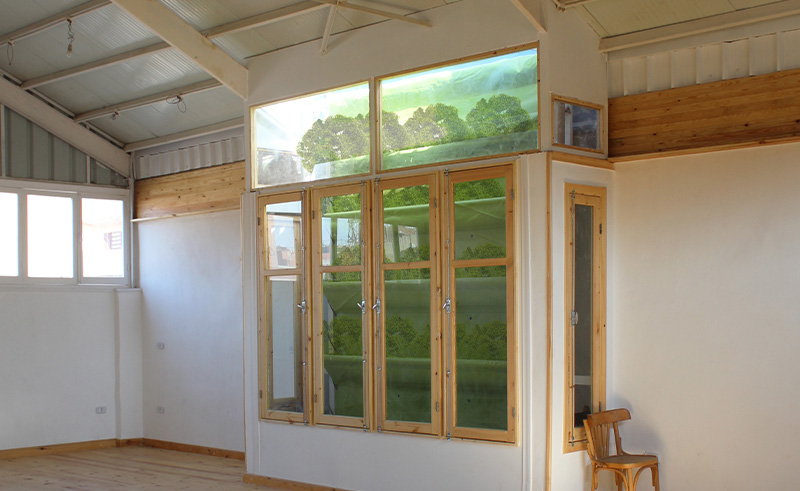 The impact of Dawar El Ezba Cultural Center reverberates beyond its walls. "By providing space for expression, creativity and learning, the centre has become a hub for the children of Ezbet Khairallah, offering opportunities that were once elusive," Saafan explains. As the community gathers, performs and interacts, the centre transforms not only its physical surroundings but also the lives of its residents. Two years since its founding, Dawar El Ezba Cultural Centre has inspired the surrounding streets to take after it, affecting change in a very physical and undeniable way.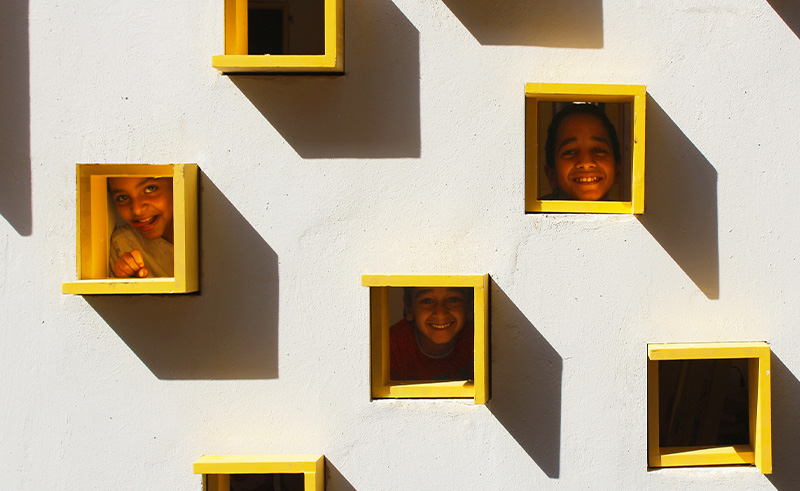 "As this cultural haven thrives, it signals the potential for architecture to be a catalyst for positive change, illuminating pathways to a brighter future," Saafan hopes. "Projects like these are a rarity." Dawar El Ezba Cultural Centre continues to embody the power of community empowerment, creativity and sustainable design. Saafan's vision, along with every single contributor to this centre, gave life to a space that nurtures hope, dignity and progress.