Picture-Perfect Plates From Homegrown Homeware Brands in Cairo
Dreamy like the night sky or full of beautiful imperfections, these dinner plates will add a visual twist to your meals.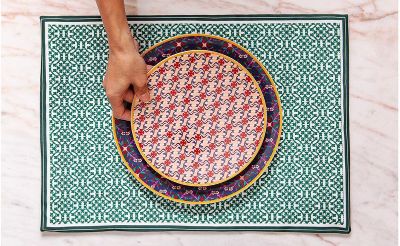 After moving into a new home, and setting up the painstakingly curated spaces we spent months manifesting, it's easy to rush the final touches. Like plates, for instance. After all, whether you're putting out a full set for your guests or having an introspective midnight snack on your own, you're always going to be looking at them. So, why not stare into something pretty?
Porland Twilight Dinner Plate - ETTC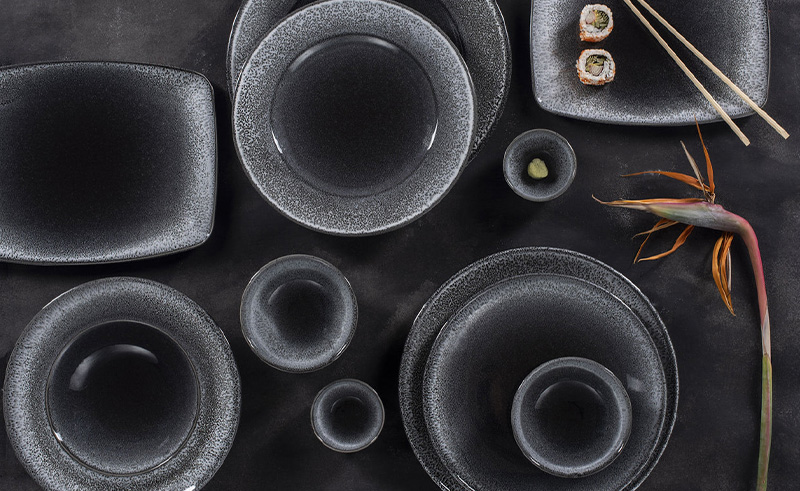 Inspired by the night sky and the galaxies beyond, the Porland Twilight Dinner Plate is made of porcelain and can be paired with a set that follows the same dreamy aesthetic.
Nakhla Collection - Knana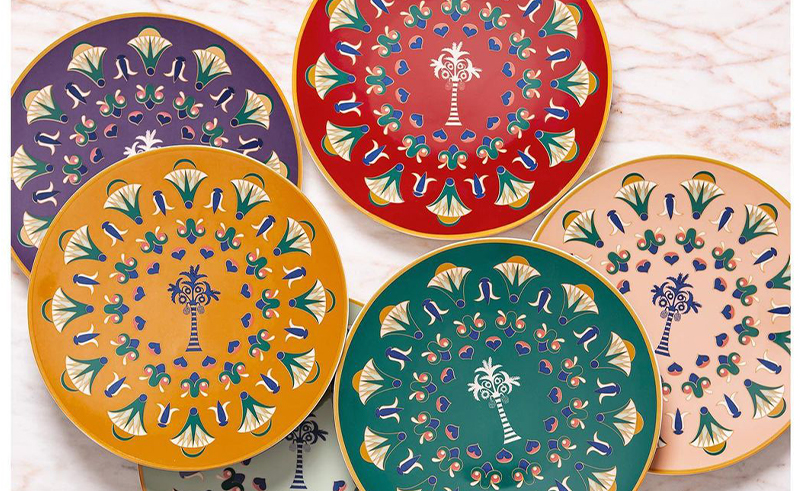 Kaleidoscopic visions of palm trees in soothing colourways. From Pistachio to Purple, Nakhla Dinner Plates are an example of the endurance of ancient Egyptian art and its ability to inspire contemporary design.
Abstract Blonde Deep Plate - Decobate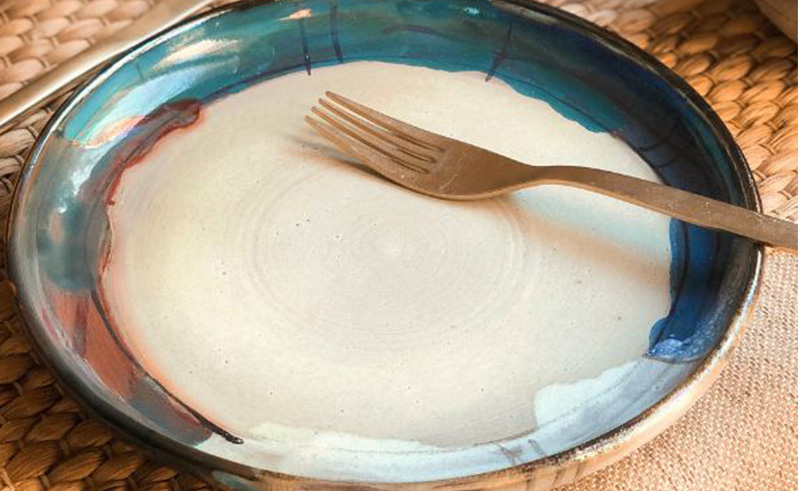 If accentuated looks are your preferred aesthetic, then this plate - part of Decobate's 'Abstract Collection' - fits right in your cupboard with its subtle metallic hues, glazing and infused shades of colour.
Circular Plate - Aneya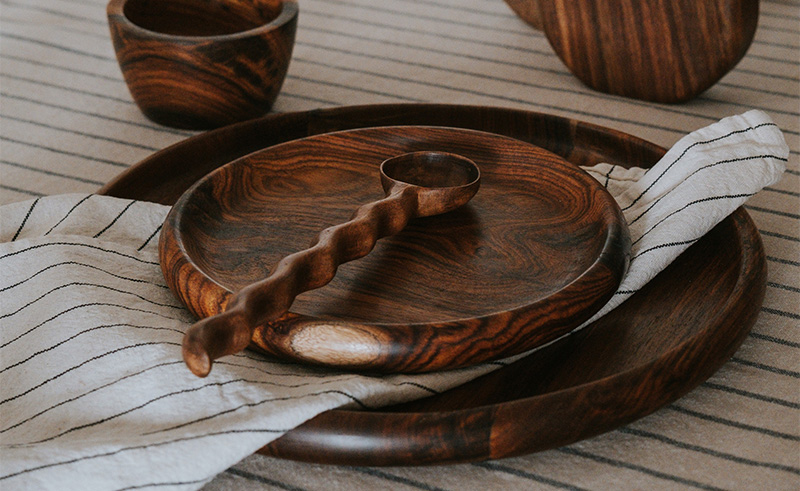 For some, wood works on everything. Aneya is a homeware brand that puts emphasis on the natural material, creating most of its portfolio using wood, including this raw circular plate.
Marrakesh Round Pasta Platter - Khan Elsa3adah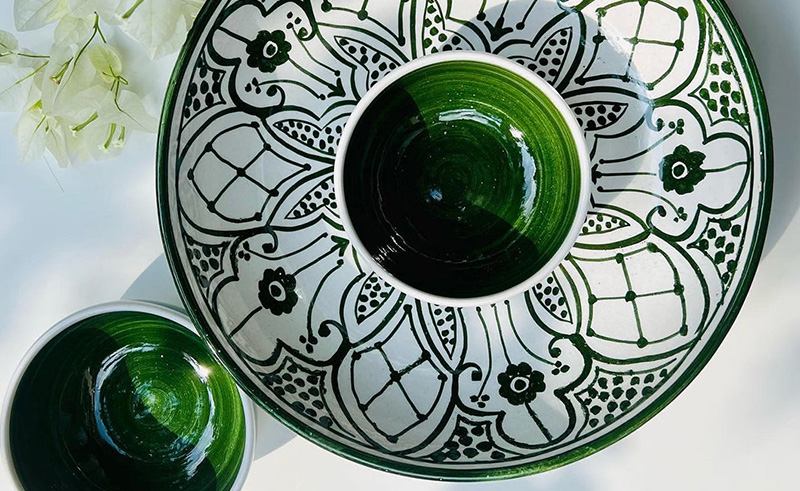 Ranging in colour from Olive and Blue to Red, this delightfully designed plate will situate you on the Mediterranean coast with its moorish ornamentation.
Staple Round Plate Nude - Mazari Home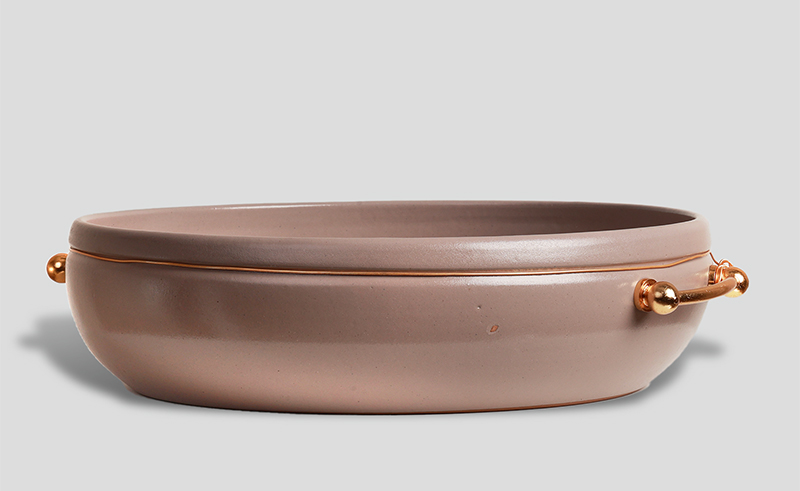 Everyone uses plates, but not every plate is meant for everyone. Some like to shuffle their meals frequently, especially if it's Carbonara. If that's the case, then this nude plate by Mazari home is deep enough and comes with golden handles.
JANO Flowers Tableware - Shen Home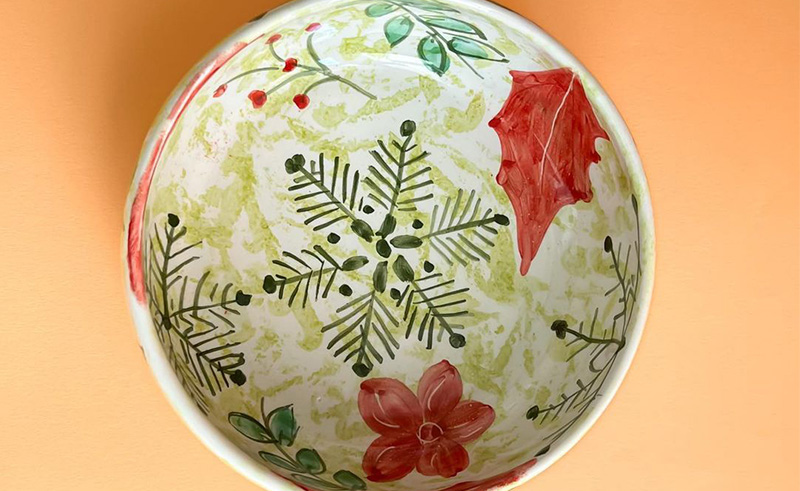 Made of clay and hand painted by Egyptian artisans, the JANO Flowers Tableware was made for those who appreciate the imperfections, chips, and minimal inconsistencies of handmade art.