Tamino Releases Music Video for 'Sunflower' ft. Angèle.
The internationally acclaimed artist releases a theatrical video for his track 'Sunflower', from his 2022 album 'Sahar'.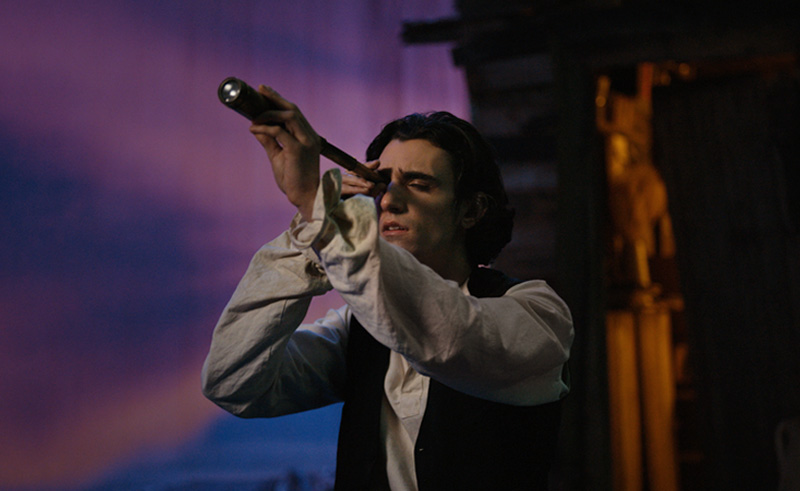 Fresh off his sold-out European tour, highly acclaimed Belgian-Egyptian superstar Tamino releases a surrealist music video for 'Sunflower' featuring beloved Belgian pop artist Angèle.
Inspired by the short story 'The Distance of The Moon' by Italo Calvino, the video follows Tamino playing the role of a sailor who has found himself entangled in a love affair with his captain's wife, played by Angèle.
'Sunflower' is from Tamino's 2022 album 'Sahar', and features delicate guitar and string arrangements, where evolving chord progressions and unfolding instrumentation help actualise the track's motion-picturesque quality.
In the track, Tamino gently makes his entrance with a softly strummed acoustic guitar and an intimate vocal performance. Here, the talented singer guides us through the melancholic first verse with his pensive melodies. The instrumental then changes tone for the chorus, as a more optimistic chord progression takes centre-stage, adorned with a lush string arrangement and crisp-sounding acoustic drums. Angèle then delivers an enchanting second verse, where her unique voice and harmonised background vocals add a new layer of richness to the bittersweet instrumental.
The music video, directed by Bastiaan Lochs, takes us through the fictional nautical story, using theatrical props and visual aesthetics. This can be seen, for example, when the sea is represented by a moving curtain, which gives the impression of an ocean's restless waves rocking beneath Tamino's rowboat.
Lochs says this of the video: "Calvino writes about a love triangle between a sailor, the wife of his captain and the sailor's deaf cousin. Together they paddle out to sea at night and climb onto the moon with a ladder to harvest 'moon milk'. It ends with the lady climbing onto the moon while it is drifting away from earth and never coming back. In doing so she becomes one with the moon, the object of affection of the deaf cousin whom she's become infatuated with, and leaves behind the sailor who in his turn has fallen in love with her."