Monochrome Monday: The Metallic Silver Edition
This Monochrome Monday, we're serving it to you on a silver platter.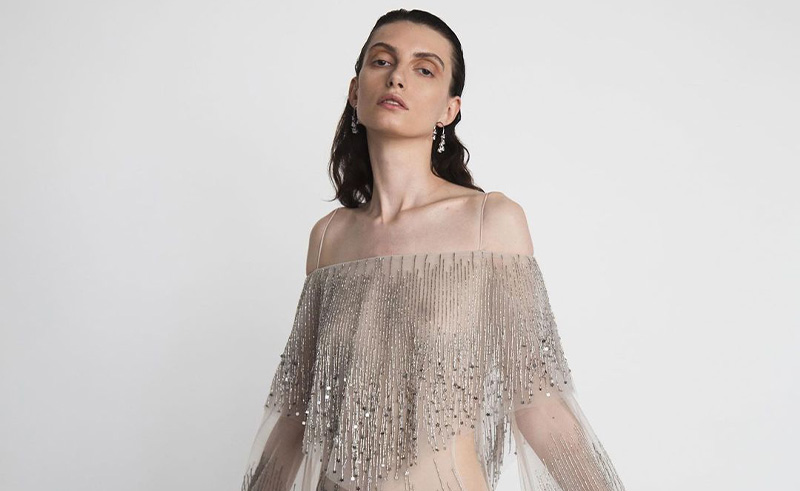 Silver has long held a place of prominence in fashion, though traditional notions of when and how it may be worn are being redefined. With a history that dates back centuries, metallic silver took on renewed significance in the 20th century. Having struck up an affinity with the reflective hue, early-1900s Hollywood starlets strutted in silver, but It was in the mid-1900s, however, that silver truly began to shimmer on the global style scene. As disco gained popularity in the 1970s, silver emerged as the hue du jour under sparkling dance floors. With no shortage of credit to 'Super Troupers' ABBA, who helped cement silver's status as the colour of fun and festivity (and every Dancing Queen's wardrobe staple).
Fast forward to the 2020s, and silver is no longer confined to seasonal limitations. Recent spring/summer collections from renowned fashion houses like Gucci and Chanel have featured metallic silver dresses, suits, and accessories, indicating a shift towards silver as a versatile option for daytime wear, not just evening attire. As silver makes its traditional appearance during the holiday season, it's also carving out a role as an everyday statement piece.
Destined to turn reflective gazes your way, this week's selections - from Maison Sara Chraibi's shimmering Caged Dress to Tony Ward's embellished gowns - celebrate the timeless metallic hue.
Maison Sara Chraibi
Caged Dress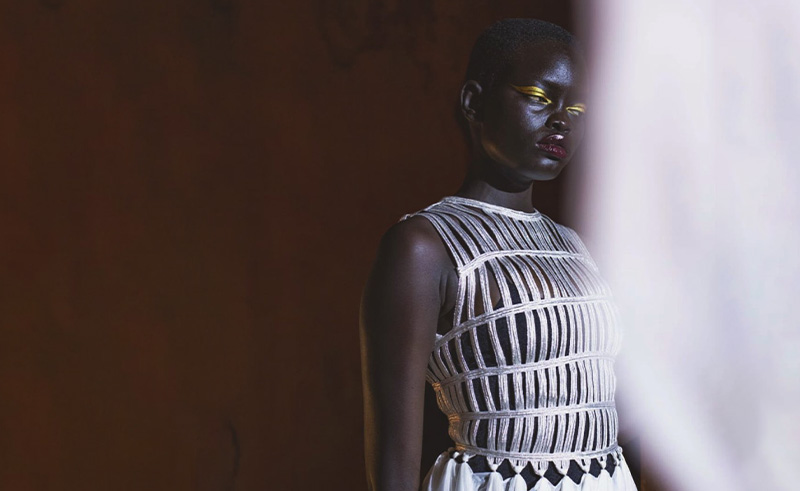 Crafted with handwoven sfifa and complete with a silk chiffon bottom, Maison Sara Chraibi's caged dress has the birds in our hearts singing.
O Ū M Ä E M
Stormsail Earrings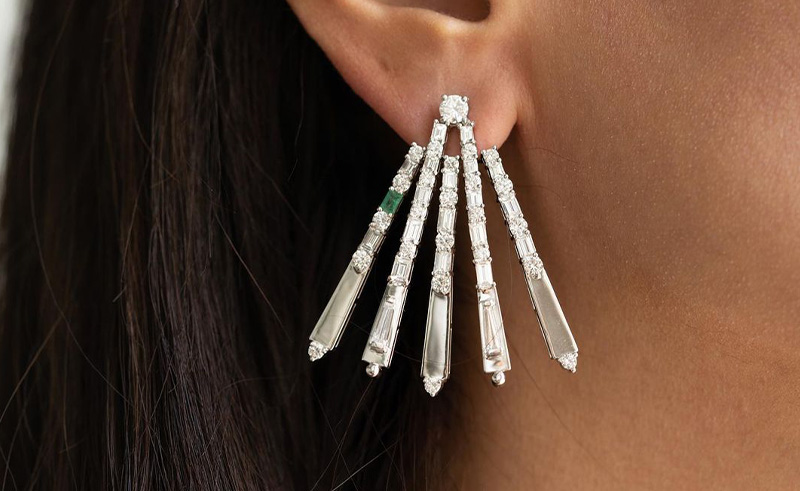 Inspired by the traditional sail boat, Oumaem's Stormsail Earrings immortalise age-old seabourn odysseys in statement silver adornments.
Hak
The Bidiya Necklace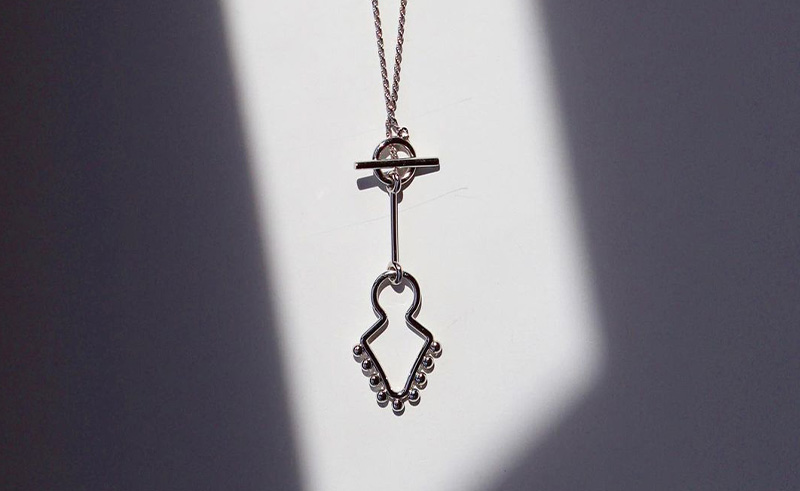 An homage to Oman's Bidiya desert, Hak's Bidiya Necklace is a geometrical marvel that is at once minimalistic and intricately crafted. Vanina The Lumières Pumps Painting the town a shimmering silver, Vanina's Lumiéres Pumps do as promised - luminate the world one step at a time.
Tony Ward
'Under My Skin' Collection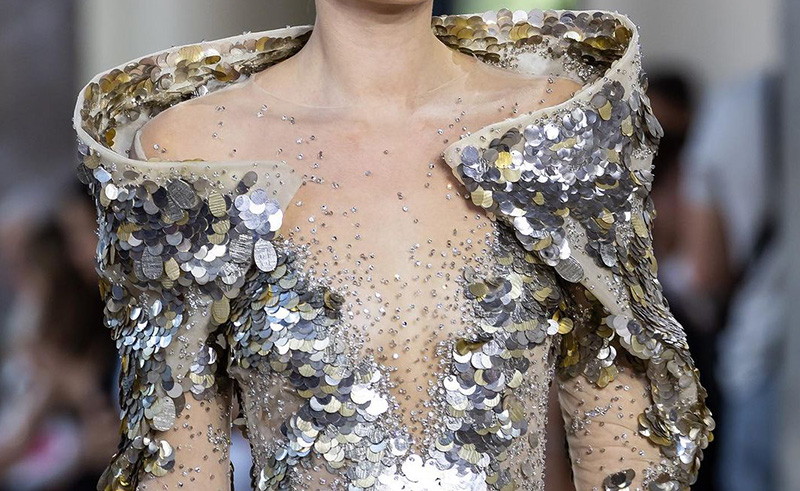 Adorned with silver (and gold) sequin embellishments, Tony Ward's 'Under My Skin' collection piece plays every part the futuristic royalty.
Ashi Studio
FW22/23 Couture Collection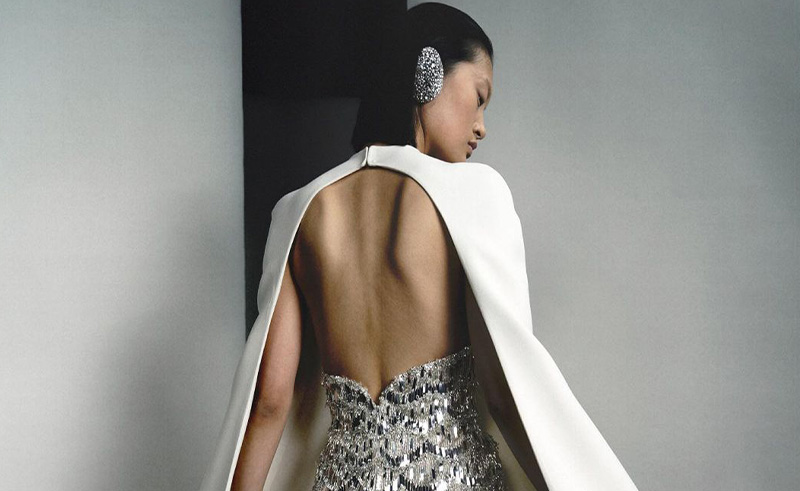 Fashioned after a pattern of shimmering rippling sea shells, Ashi Studio's glowing gown comes complete with a white cape sensually split down the middle, parting like the ocean waves.
Aliel
The Silver 'Farha' Bag
Evoking the same subtle namesake sense of joy, Aliel's Farha bag is a metallic handheld work of artistry, bound to turn heads at any evening soirée or night-time stroll.
Sandra Mansour
The SS24 Collection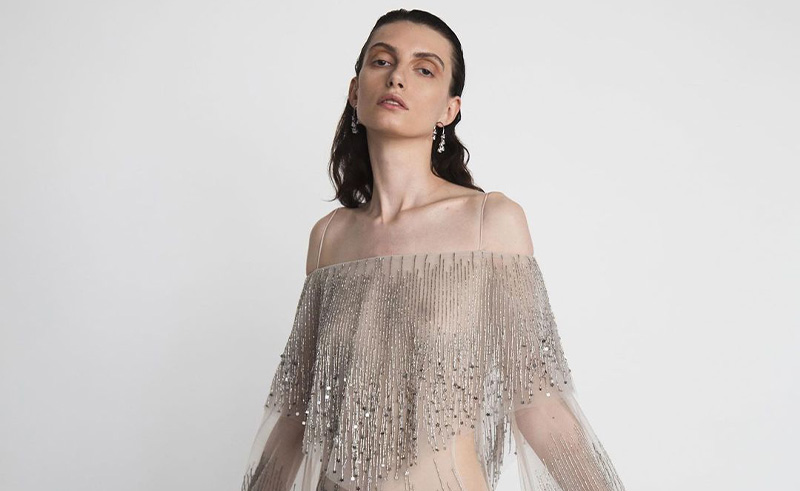 Ethereal, angelic, and glowing like an epiphany, Sandra Mansour's Spring/Summer 24 Collection piece is a subtle and striking hand-embroidered work of elegance.
A Better Feeling
Pollux Sunglasses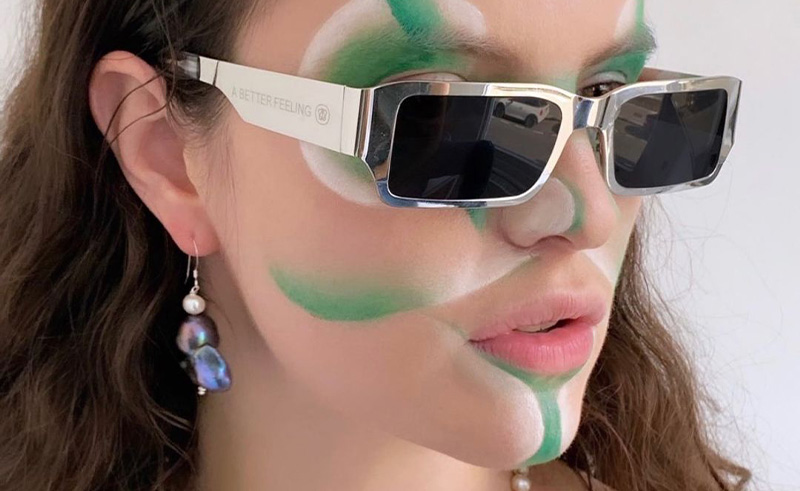 Reflective in more ways than one, A Better Feeling's Pollux Sunglasses are as radiant as a silver star - a pollux, one might even accurately say.