Nashwa Mostafa's Alphette Collection Encapsulates The Ocean's Untamed
Ocean waves, bright aquamarine stones, fluid shapes that dance like seaweed - each element in the Alphette collection mirrors the allure of sun-soaked summer days by the shore.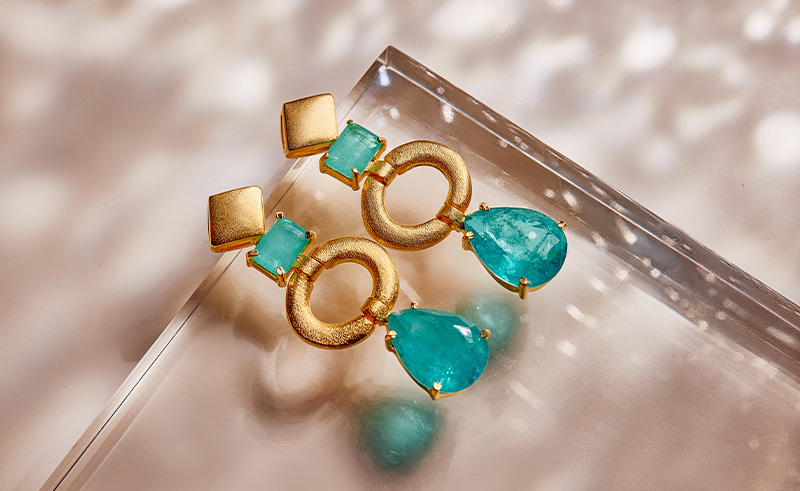 The languid days of summer evoke carefree joy—the sun's radiant kiss on the skin, the refreshing caress of ocean waves. In Nashwa Mostafa's latest Alphette collection for her eponymous jewelry label, she masterfully captures the untamed spirit of the ocean through designs as fluid as sea foam and gems as bright as coastal waters.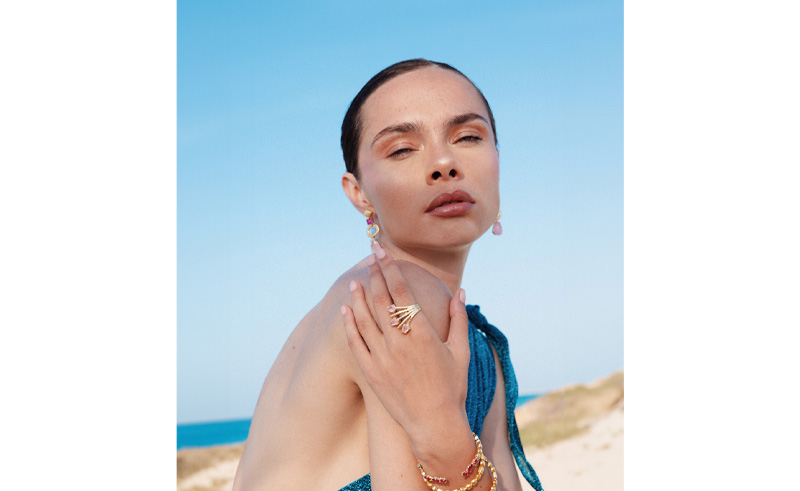 Ocean waves, vibrant aquamarine stones, and gracefully flowing shapes reminiscent of seaweed—each element in the Alphette collection mirrors the allure of sun-soaked summer days by the shore. "There is a shared essence between the ocean and women—unrestrained and natural strength and power," shares designer Nashwa Mostafa in an interview with Scene Styled, describing the connection between her feminine ethos and the sea's sublime force.
"Alphette embodies the spirit of an alpha female—a strong woman unafraid to stand out, who cares little about others' opinions and fearlessly shows her true self." From asymmetric earrings that dance with grace to celestial-hued stones reflecting the shades of the Mediterranean, each piece seems to sway and flow. "Rebellious is how I would describe my design aesthetic," asserts Mostafa. Her designs juxtapose polished precious metals with intentionally irregular shapes that mimic the untamed beauty of the ocean.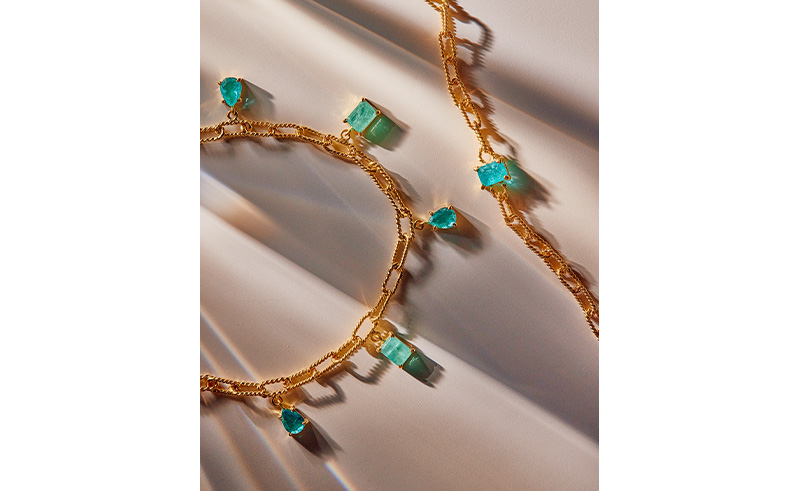 The standout Alphette collection features an asymmetrical mix of gold, white, and pastel strands adorned with a shimmering flair. The medley of colors and carefree fluidity channels the energy of summer, evoking images of sunlight dancing atop crests and swells.
Mostafa has always felt an inexplicable allure towards the splendor of jewelry, even from a young age. As a child, her creativity flourished as she made and sold bracelets at local community clubs. "I vividly remember going around the club, showcasing these creations to people and trying to sell them—it was fun, a cherished memory," Mostafa shares with Scene Styled.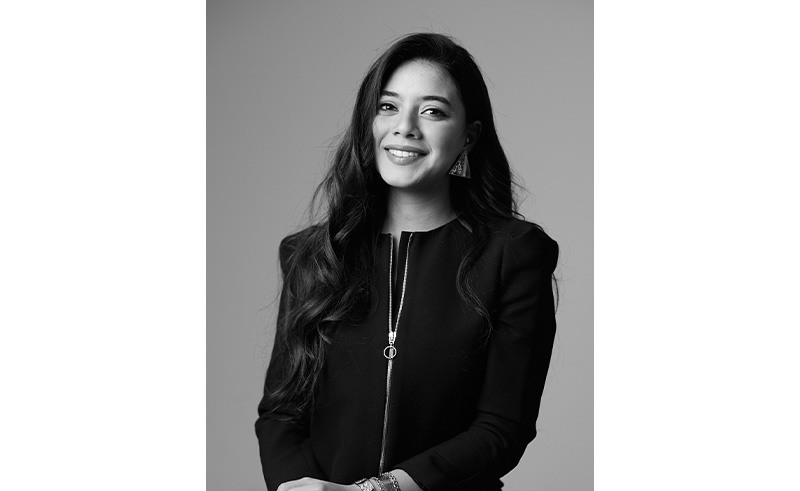 While her family boasts generations of doctors, creativity runs deep, from Mostafa's mother who crafts her own rings to her aunt, a jewelry designer in Tokyo. "On a personal level, I have a profound appreciation for gems; something happens to me when I see stones," Mostafa tells Scene Styled, describing her almost spiritual connection to jewelry.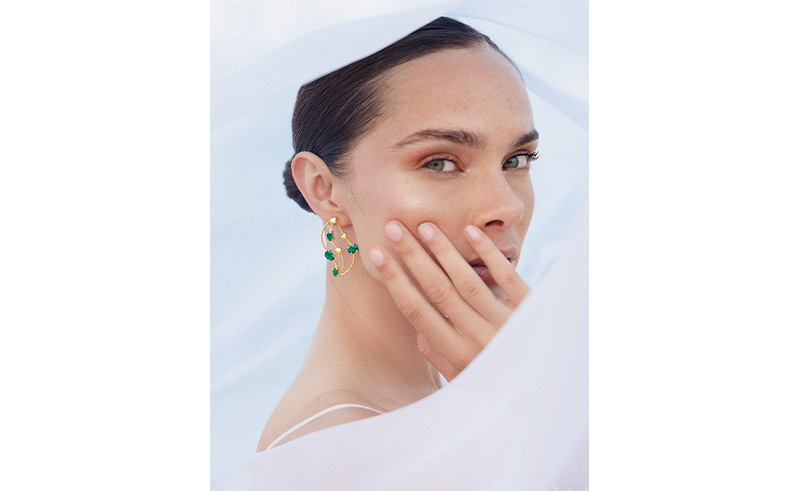 Since debuting her label in 2013 with handmade pieces, Mostafa has evolved to work with sterling silver, gold, and diamonds while retaining the handcrafted essence of each design. "I'm a visualizer; I am a dreamer. When I started in 2013, everything I sold was handmade. Then I transitioned to silver, and now I work with pure gold and diamonds, and everything is still handmade—woman to woman, crafted with soul," she shares. While her family legacy and lifelong passion ignited Mostafa's journey, she also believes that jewelry chose her. "Honestly, my label came into existence; I firmly believe that when one pursues their passion, good things come—they have to, and they do," Mostafa shares about the serendipitous path to founding her namesake brand.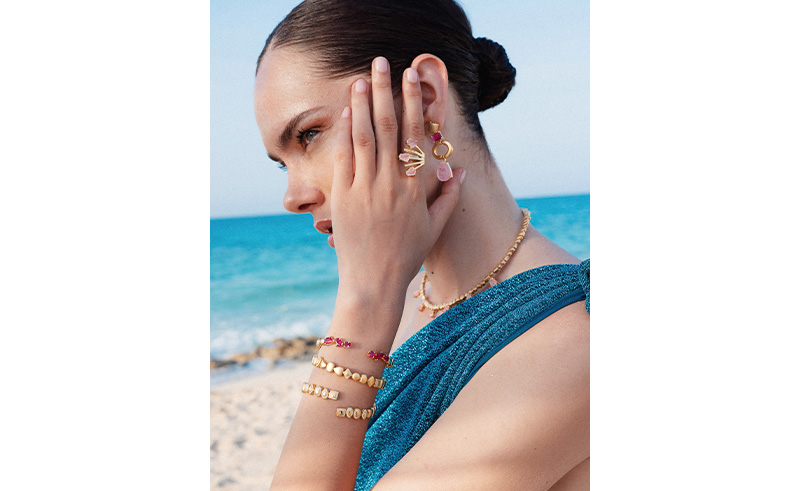 Summing up her label's ethos, Mostafa tells Scene Styled, "My entire mission can be aptly summed up in one sentence: I seek to satisfy every woman's desire for shimmering beauty, from minimal to bold and everything in between... I like to think of myself as a gateway into the world of jewelry. I provide everything a woman needs."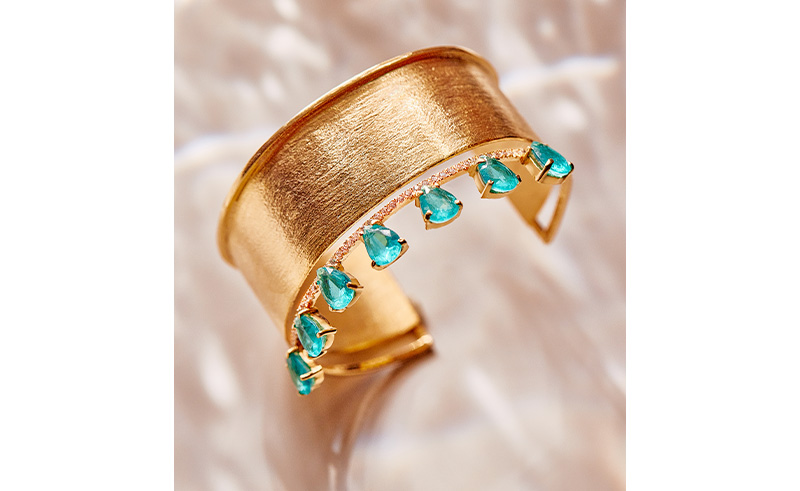 Mostafa's pieces transcend mere adornments and become gateways to joy. As she describes, "I believe that a piece of jewelry, in and of itself, is a gateway to happiness. That's what I like to think I create—an emotional connection."
By interweaving gems and metals with natural inspiration, Mostafa captures the nostalgia of childhood beach days through sophisticated jewelry. Admiring Alphette's appropriately named 'Oceanic Charm' cuffs or the aptly dubbed 'Mermaid' necklace, one's mind conjures images of shells, waves, and sun-bleached hair braids.