Pacinthe Badran Enchants With Ethereal FW24 Collection
Drawing from the depths of the ocean, the pieces from 'La Méduse' flow and dance in pastel hues.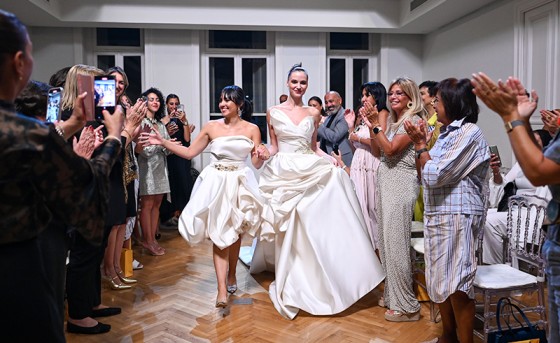 "La Méduse draws from the ocean depths. My bridal line finds inspiration in lush gardens and nature. I see the collections as complementary - an ascent from the 'garden' of the sea to the gardens on land."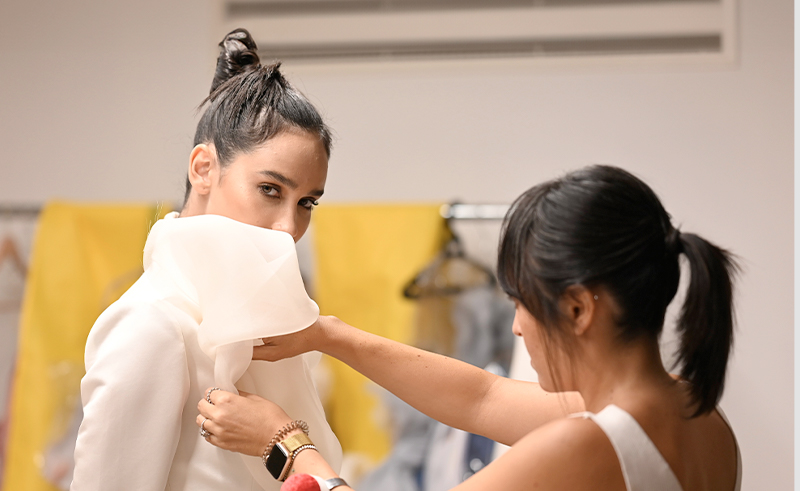 Drawing inspiration from the ocean depths and lush gardens, Egyptian designer Pacinthe Badran transports us to imaginative watery worlds and verdant gardens with her latest collections. Embodied in wisps of pastel hues crafted into flowy, ethereal silhouettes, Badran's pieces shimmer as if from a watercolor dreamscape. Through 'La Méduse' and her bridal line, Badran asserts her mastery of the couture arts as she seeks to share her vision of beauty with the global stage.
Taking its name from the graceful jellyfish, the 'La Méduse' collection features fluid dresses and separates in subtle shades of blue, pink, green and gold that ripple like sunlight dancing upon the seabed. Through deft manipulation of fabric, Badran sculpts dresses mimicking the fluid motions of jellyfish floating through the briny deep. Intricate embroidery and an exclusive print enrich the collection with fanciful details. The result? An odyssey beneath the waves to realms where silk and chiffon have replaced flesh and fin.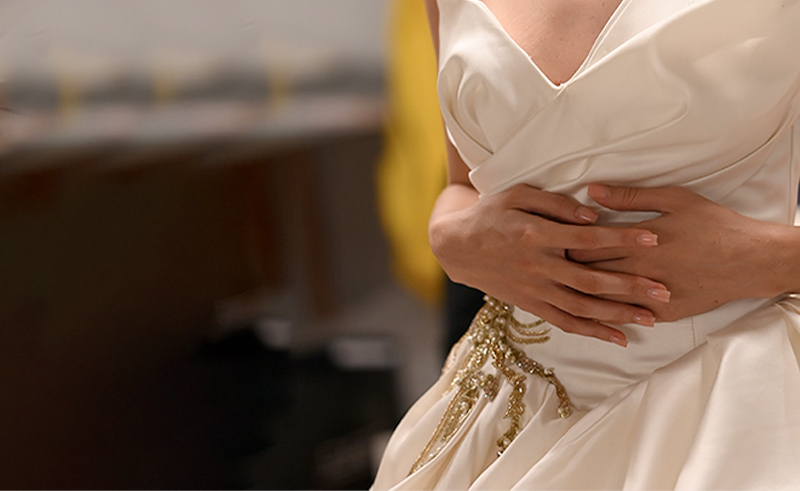 Complementing the ocean-inspired designs, Badran's bridal line draws inspiration from nature's verdant gardens. Billowing gowns in the purest white evoke flower petals drifting on a meadow breeze. Draping and flowing silhouettes echo the graceful swaying of blossoms borne aloft on gentle breezes. As Badran explains, "La Méduse" rises from the garden of the sea to the earthly gardens portrayed in her bridal ensembles, forming a continuous journey from water to land.
To further embody the natural inspiration underlying both collections, Badran collaborated with jewelry artist Lamya Hegazy, the designer behind Taleed Jewelry. Hegazy's delicately crafted accessories enhance each look with magical final touches. Gleaming like dewdrops at dawn or the iridescence of seashells, Hegazy's pieces complete Badran's vision of fluid, ethereal beauty.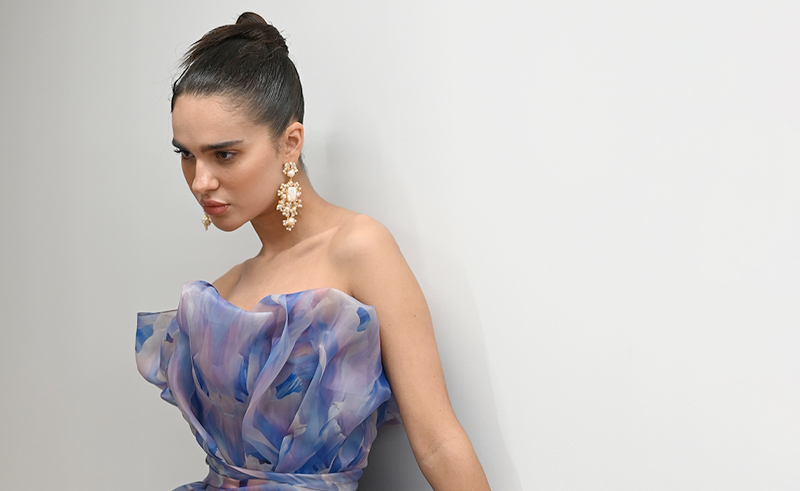 Badran expressed her joy at debuting these special collections. "It feels spectacular - this is quite personal to me, reflecting who I am as a designer." Presenting her first major unveiling since 2021, Badran's exquisite technical mastery is on full display. From sculpted bodices and draped gowns to careful folding and arrangement of fabric, Badran's skilled manipulation allows luxurious movement.
With ambitions of global acclaim, Badran now brings 'La Méduse' to international stages. She will present her Couture designs during Paris Fashion Week later this month. "I want to make a statement - that in Egypt, we have talent worthy of the global stage," Badran declares. "With skill and artistry, Egyptians can dominate high fashion." Truly, Badran is already fulfilling this aspiration through her divine works of sensual, flowing luxury that stop audiences in awe.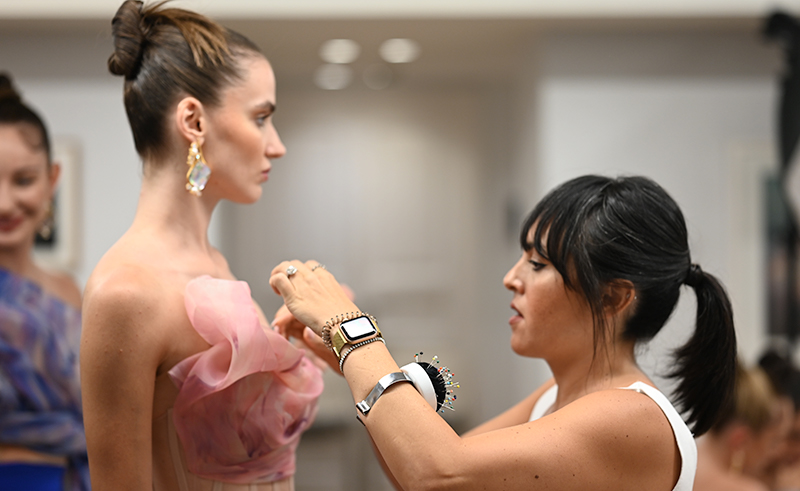 Whether traversing underwater kingdoms or verdant gardens, Pacinthe Badran ignites the imagination with her vibrant visions. From thoughtful conceptions drawing from nature's beauty to impeccably crafted garments, Badran solidifies her expertise. These latest collections invite all to witness the magic of imaginative design deeply rooted in artistic tradition yet eternally innovative.
Founded in 2017, Maison Pacinthe Badran's past works have explored varied cultures, but now, Badran shifts her sartorial gaze towards nature.