Rigash Reimagines Metal Objects In New Summer Collection 'Inside Out'
Please shelve your cutlery puns for the moment; Rigash's new 'Inside Out' collection uses fashion-as-sculpture to reconceptualise our intimate connection with sharp, metal tools.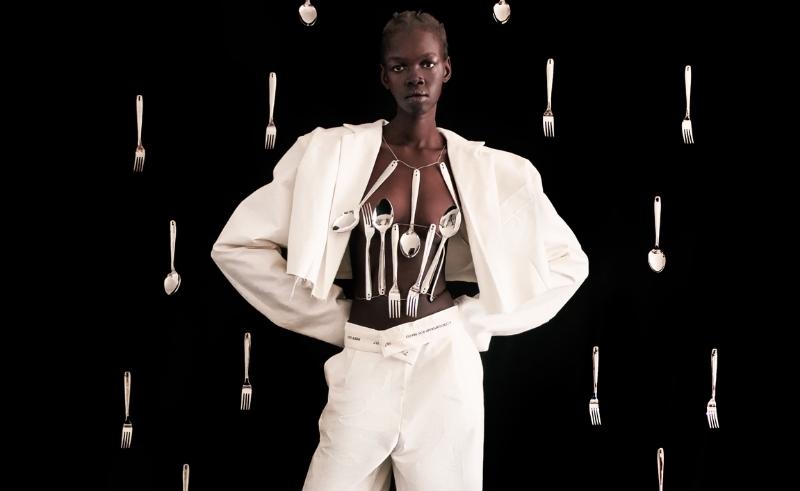 Rigash, the ever-experimental Egyptian fashion label worn by the likes of Ariana Grande, Shay Mitchell and Dixie D'Amelio, just dropped a fresh new collection for us to feast on. With tops made out of oversized spoons and knives, the 'Inside Out' collection draws on the intimate relationship between the human body and the dispassionate physicality of cutlery, and sheds light on the transformative nature of social context. To cut it short, these clothes do be looking sharp (pun completely intended; if you have a complaint you're welcome to take a ticket).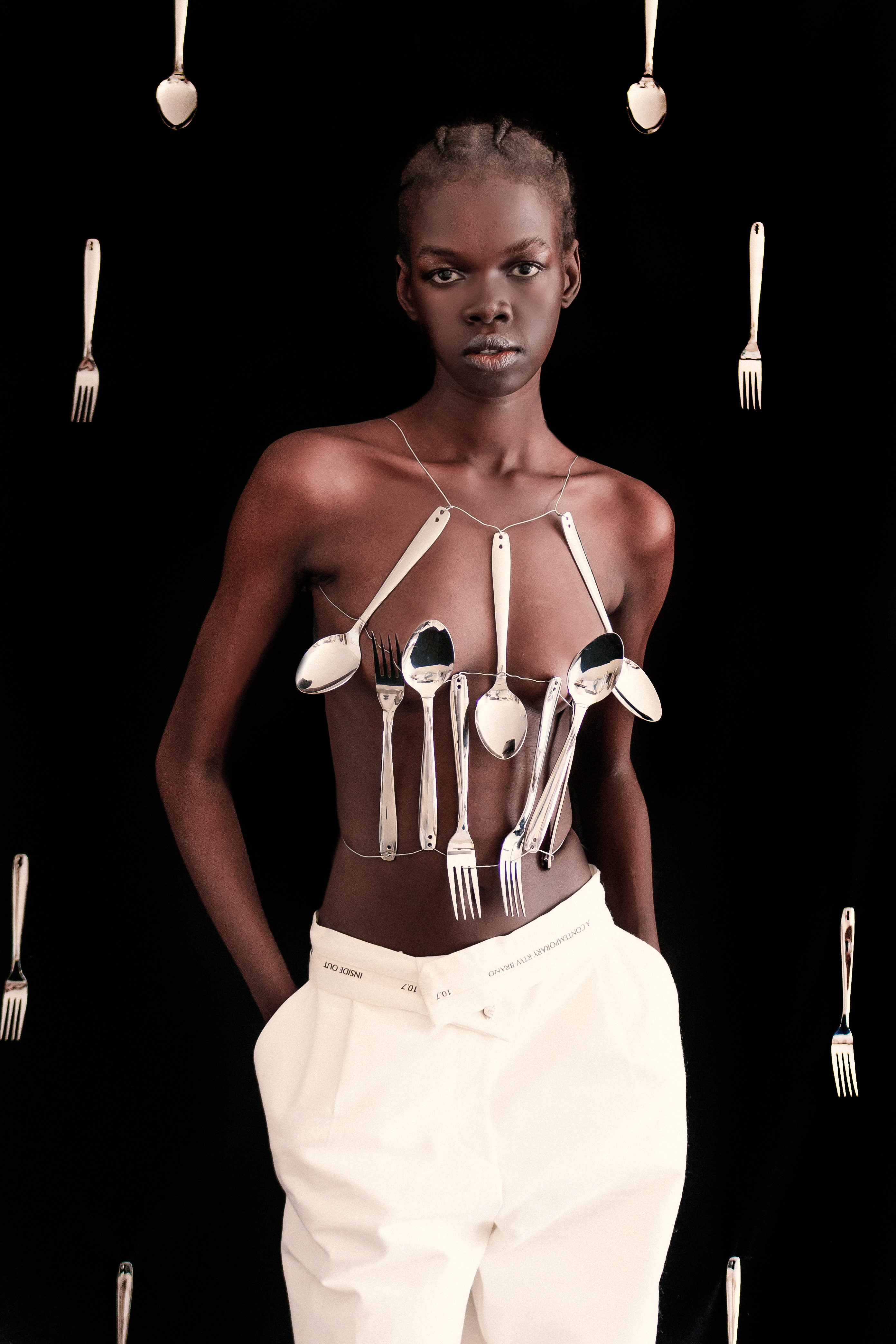 "The tools are trusted inside our mouths which act as gateways of nourishment to the rest of our organs. Yet, a sense of discomfort is evoked when these metal objects are stripped from their actual function and gathered outside the body with a metal wire," Lamia Rady, founder of Rigash, tells SceneStyled. "Moreover, this image aims to highlight our unquestioned comfort to utilize dangerous objects to nourish us, in contrast with our discomfort to utilize them as wearable objects."
Whilst the message is unorthodox in nature, the collection, with its riveting visuals, instigates a conversation around the way in which we view wearable art and its respective designs. The sentiment is one that has been spreading rapidly throughout the fashion industry with 'fashion as sculpture' rising in prominence through the likes of Comme des Garcons, Alexander McQueen, Iris Van Herpen and Issey Miyake.
You can shop the full collection on rigash.com